The story of Ile Ife's unforgettable female legend, Moremi Ajasoro
Some women are so powerful than the menfolks and they perform wonders that dwarfs that of men in Yorubaland.
There is no how the story of Ile Ife will be told without the mention of the historic deed of a woman called Moremi who did not allow the kingdom to have become history by now.
Where men failed to secure Ife from the claws of the enemies, Moremi succeeded using her beauty and also sacrificing her only begotten son, Olurogbo, as sacrifice so that her people will not perish.
Queen Moremi was said to be the wife of King Oranmiyan of Ife. She was said to be beautiful and a virtuous woman.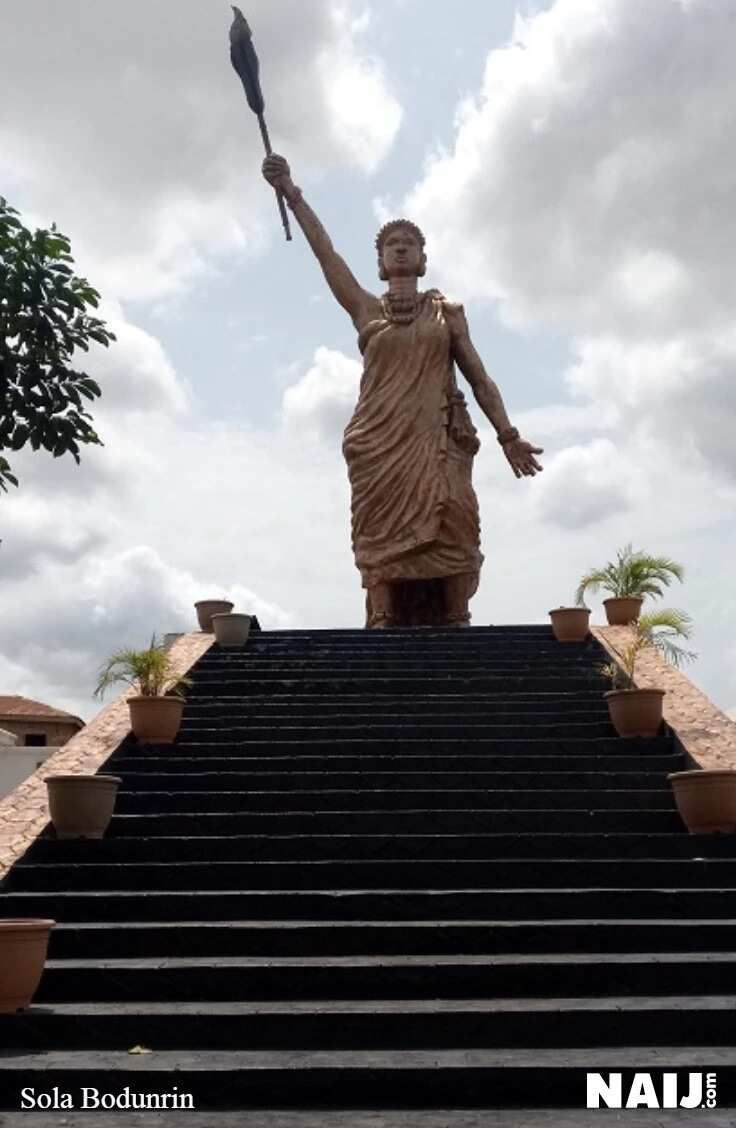 PAY ATTENTION: Install our latest app for Android and read the best news about Nigeria
Ife people was at the time of Moremi and Oranmiyan faced with constant raids and enslavement of its people from adjourning tribe known as the forest people, Igbo people but not Igbo of the eastern part of Nigeria. The Igbo people were said to appear to Ife people as weird on battlefield that they were thought to be aliens. They believed they were sent by the gods to punish them for some evil deeds they might have committed.
Sacrifices were offered to the gods in vain as the invasion persisted and the land was thrown into a state of panic.
As a mother to Ife nation, Moremi could no longer stand the invasion of her people by the aliens so she seek the face of her river god and asked for guidance on how to end raid and conquer the aliens. She made a vow by the water that if she was able to conquer the aliens, she will offer the most expensive sacrifice she could to the river god, Esimirin.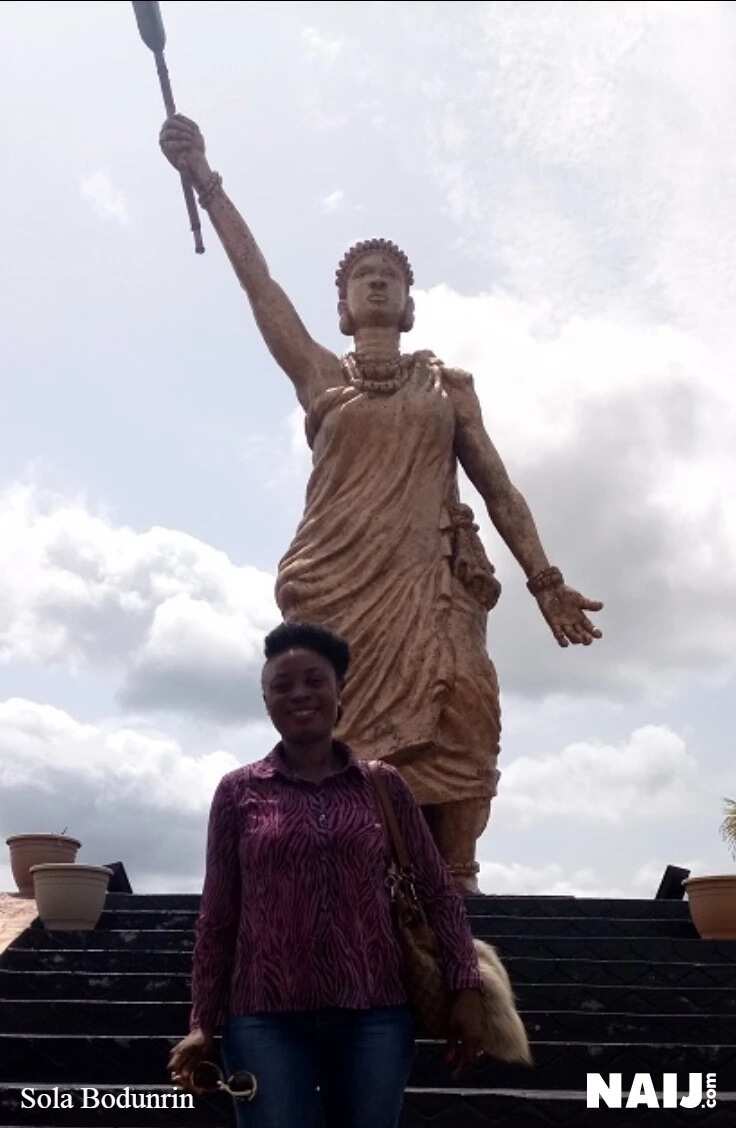 READ ALSO: Life and times of one of Oyo's most powerful traditional rulers Oba Abubakar Siyanbola Onikepe Akanbi Ladigbolu
What did she do? She allowed herself to be captured by the enemies, relying on her beauty to give her a soft landing. When taken to the kingdom, she found favour in the sight of their king who took her in as his wife. Using her woman power, she was able to extort the truth about the so called aliens from her husband who told her that they are normal human beings only that they only wear strange mantles of grass and bamboo fibre when they are going to the battlefield to make them look weird. She also gathered that because they are wrapped in dried grasses, they do not go near naked fire as could burn to their death if they do.
As soon as she felt she had gathered enough secrets of the alien warriors, she found her way back to her homestead and relayed the secret to her people. On the next visit of the aliens to Ife, they lighted a local torch a told by Moremi and they were able to defeat their greatest enemies.
After Ife conquest of the aliens from Igbo (which some said is Ugbo in Ondo state), Moremi proceeded to the river to fulfill her vow of a huge sacrifice. She went to the river with fowls, sheep, and bullocks but the god rejected it and demanded for Olurogbo, Moremi's son. Left with no other option, Moremi gave out her only son as sacrifice.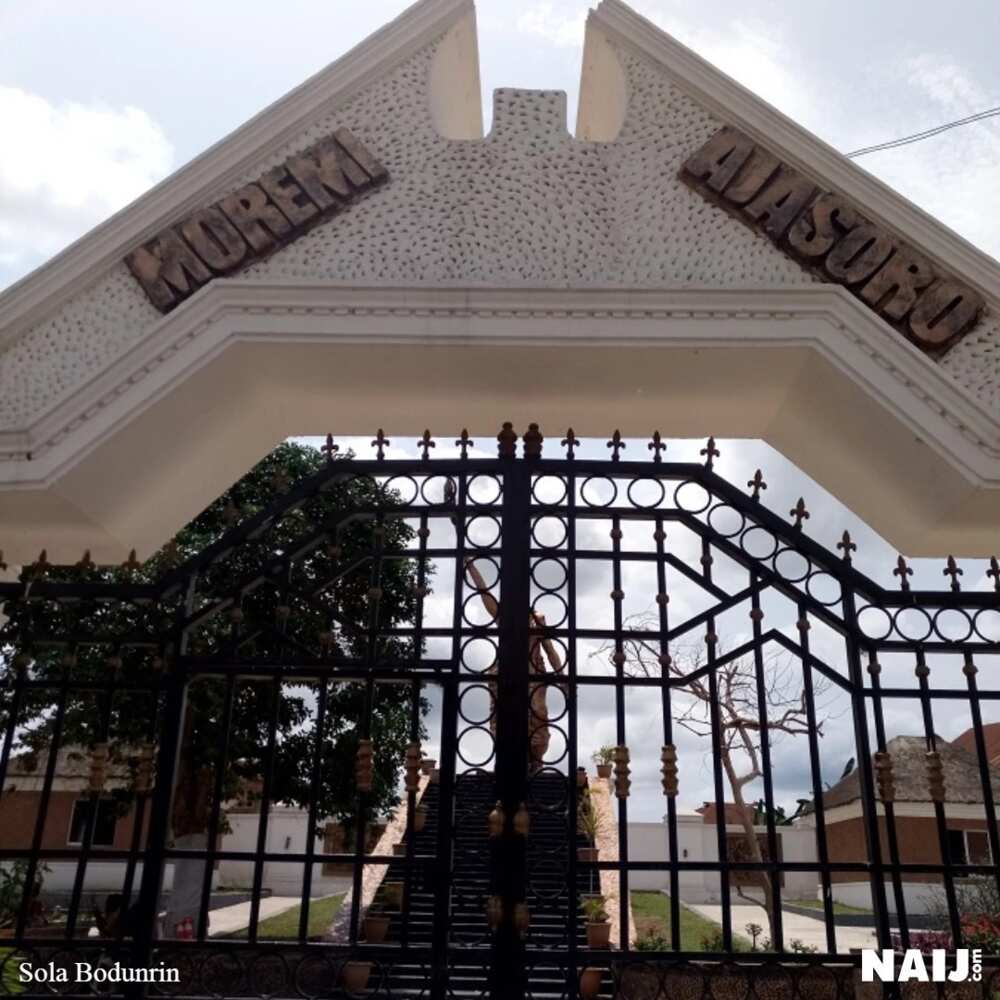 READ ALSO: Oranmiyan: One of the reasons behind Oba of Benin's visit to Ile Ife
To immortalize Moremi for her great deed, the Edi festival is held yearly to celebrate her and her sacrifice for the people. Many monuments and building renamed after her like the female hostels in the University of Lagos and Obafemi Awolowo University in Ile Ife in Osun state.
Legit.ng reported in 2017 that the present Ooni of Ife, Oba Enitan Adeyeye Ogunwusi takes immortalising Moremi a notch higher with the annual Queen Moremi beauty pageant. He also erected a statue of Moremi very close to his Enuwa palace. The liberty statue bearing the symbolic torch used to defeat the riders is said to be the tallest in Nigeria and fourth tallest in Africa. It stands at a towering 42 feet and is a beauty to be hold.
Legit.ng gathered that Moremi Liberty statue is said to be erected in the exact compound Moremi lived while alive.
There is light at the end of the tunnel - Ooni of Ife on Legit.ng TV:
Source: Legit.ng