Olusegun Obasanjo house and family - quick facts
Olusegun Obasanjo is the twelfth leader of The Federal Republic of Nigeria. He became a military president after the failed coup on President Muritala Muhammad's Regime (failed because only General Muhammad was killed).
Olusegun Obasanjo had always supported Civilian Rule, considering that he helped the change to civil rule on the first of October 1979 to the newly elected President Shehu Shagari.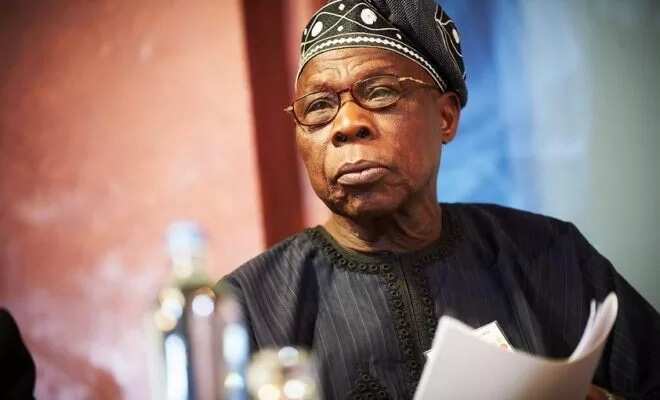 After being accused of a coup and going against Sani Abacha he was arrested and sent to prison for 30 years. He said he became a Christian while in prison. He was released after the death of Sani Abacha in 1998. He became the president of Nigeria again after the 1999 elections. He is fondly referred to as "Baba." It is safe to say that Obasanjo has led Nigeria as President for 11 years in total.
Olusegun Obasanjo House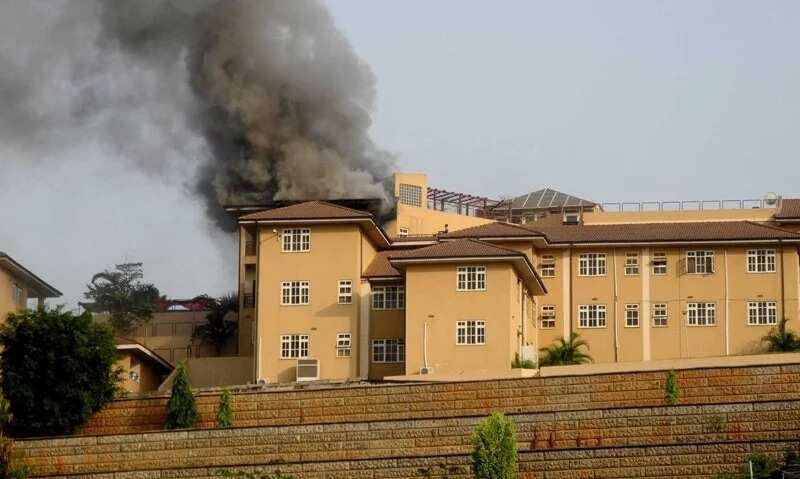 READ ALSO: Former president Olusegun Obasanjo net worth
Obasanjo's house (it's disrespectful to call it that, so mansion) is on a Hilltop in Abeokuta, located an hour drive from downtown Lagos. Obasanjo's mansion is made up of 6 structures including Obasanjo cinema house and three bungalows.
The house was completed close to the time Baba left office as the President in 2007. It was structured by an Abuja based Italian Company called Messrs Gitto Construzioni Generali Nigeria Limited. It is also reported that the House has up to 50 rooms.
The Olusegun Obasanjo cinema is for visitors. The Mansion was reported to have caught fire in late 2012. However, there was no official claim.
Obasanjo and Family
Olusegun Obasanjo is said to have been married to quite a number of women:
Esther Oluremi is the first wife of President Olusegun Obasanjo.
Lynda Obasanjo who was murdered by armed men.
Kofoworola Mojisola who campaigned for presidency in 2003 and 2007.
Stella Obasanjo is the most popular of the former president's wife; she died during an Abdominoplasty in 2005.
Mrs. Bola Obasanjo is the most recent wife of Baba, who is living with him now. She is reported to have migrated from London to be with him.
The former President has been seen or reported to have been romantically involved with numerous women in the past. It is also alleged that he might have some children with these women.
Olusegun Obasanjo Children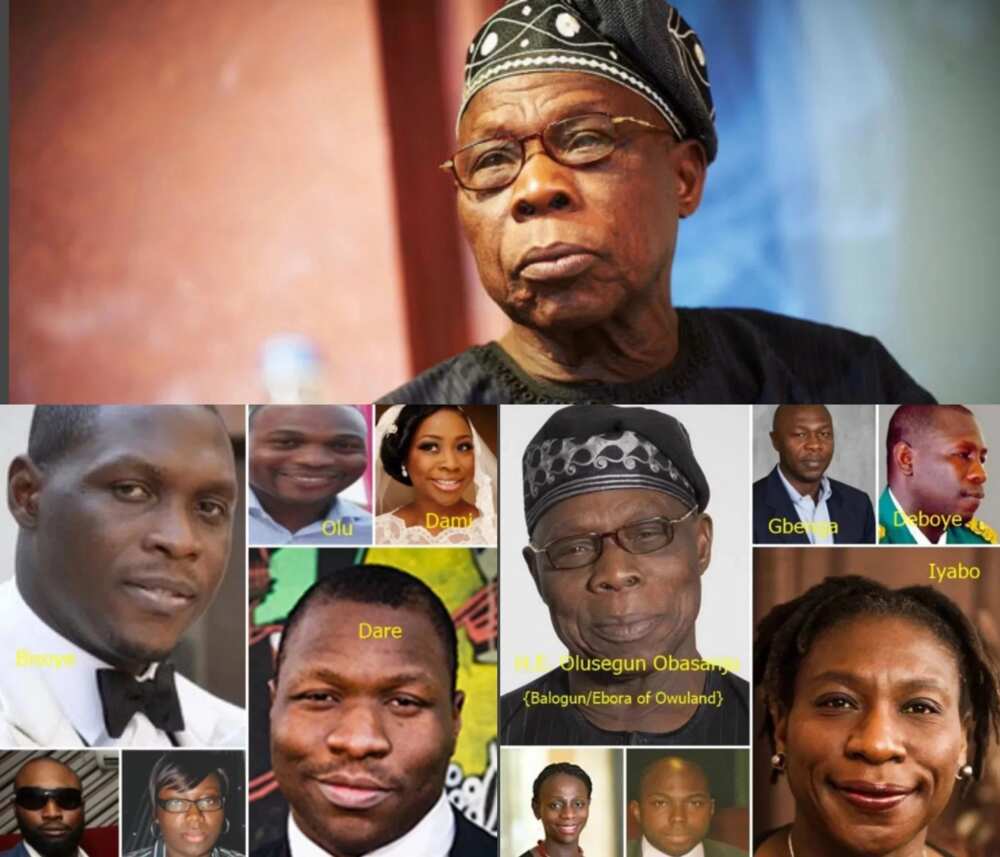 Baba might have a long list of women in his life but he is sure of his children, and he is proud of them, 20 of them to be exact. He confirmed this in his recently released book, titled Watch. 19 of them are biological and one adopted which is his nephew, Kunle.
Here is a list of the children: Iyabo (we all know her), Busola, Segun, Gbenga, Deboye, Bola, Kofo, Biyi, Seun, Bisoye, Olu, Dare, Funke, Damilola, Jonwo, Dayo, Funso, Toyosi, Bukola, and Kunle.
READ ALSO: Olusegun Obasanjo children
Source: Legit.ng News