Latest Ankara styles for babies
The birth of a baby is one of the happiest moments in a person's life. Mothers derive so much joy from buying cute and beautiful clothes for their lovely babies. They pay attention, not only to the style but also to the safety and quality of their babies wears. This is very important at every stage of a child's development particularly at the initial stage of life when they are still little.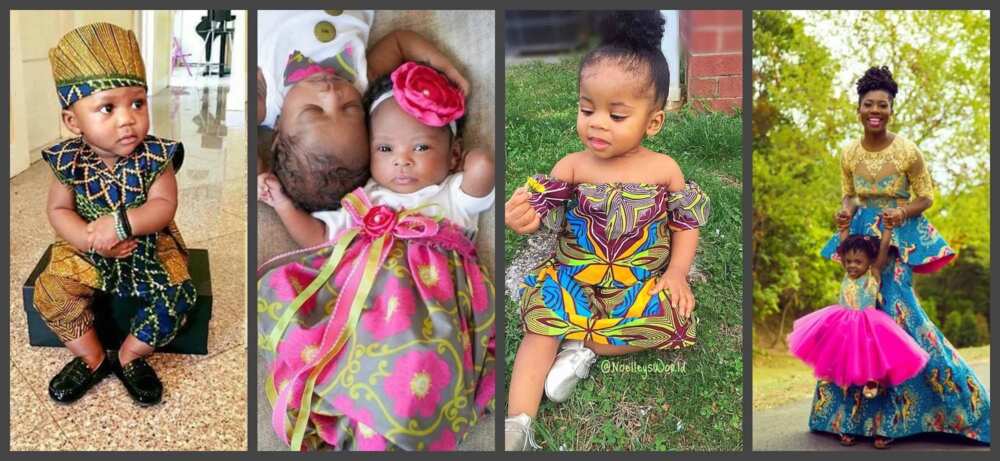 The skin of a baby is tender, sensitive and requires gentle care. Every parent plays his/her part in ensuring their babies look stylish at all times. Who doesn't love a beautiful baby with style and glamour? This is where Ankara being a natural fabric fits the bill perfectly. Ankara as we all know, is a natural fabric that continues to trend. Hence, it has become a lot of mothers' ultimate choice for their baby clothes. In this article, we will consider the latest Ankara styles for babies. Read and get inspired.
What to pay attention to when choosing Ankara designs for babies?
Сloth
It is believed that the best clothes for babies are sewn exclusively from natural fabrics, which are breathable, hypoallergenic, and pleasant to feel/touch. Also, there exists synthetic threads which are attractive, practical and offers materials that are easily cared for. Please note that it is not advisable to choose a fully synthetic option since a baby will feel uncomfortable in it.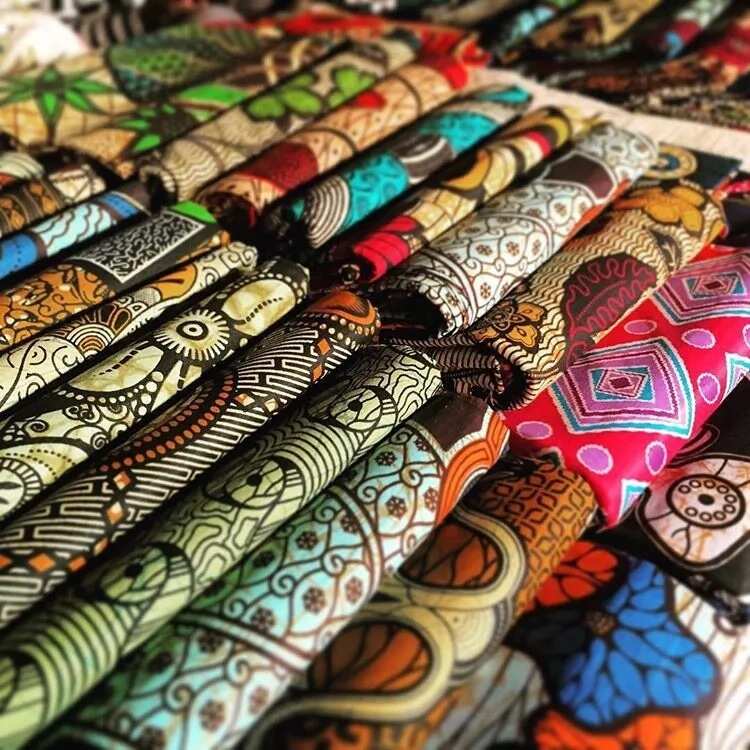 Size
Children grow at a very fast rate, therefore it is advisable to purchase a little bit "oversized" clothes for a newborn baby. Although this assertion is true, you should however not overestimate the growth of your child. Only a few centimeters difference is permissible. Otherwise, a child will look untidy until they fully grow to the right size of the cloth. For a boy or girl who has already begun to crawl or take first steps, it is better to buy items of the right size. Otherwise, they will become entangled in them and can injure themselves.
Colour
Here you can trust your own taste. You do not have to buy only pink clothes for girls and blue for boys. Modern Ankara designs for children are able to successfully complement and combine interesting colour options.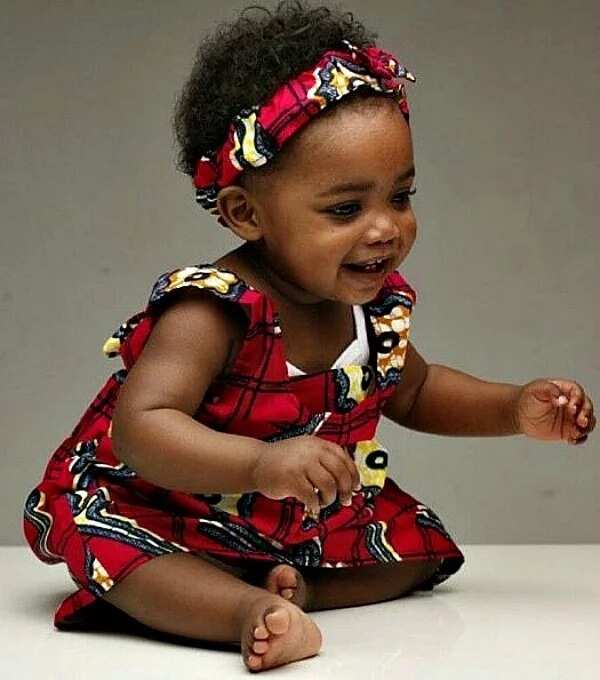 Decorative details
Absence of decorative details on babies wears is advised except for subtle rivets and buttons covered with soft fabric. Any other unnecessary fittings should not be present on children's clothing, as it can cause discomfort or even hurt their delicate skin, especially when it comes to overalls, shirts, T-shirts and pajamas. All of which should be as comfortable as possible, preferably with outside seams. For children who are a year older, decorative details, on the contrary, will be an interesting element of design.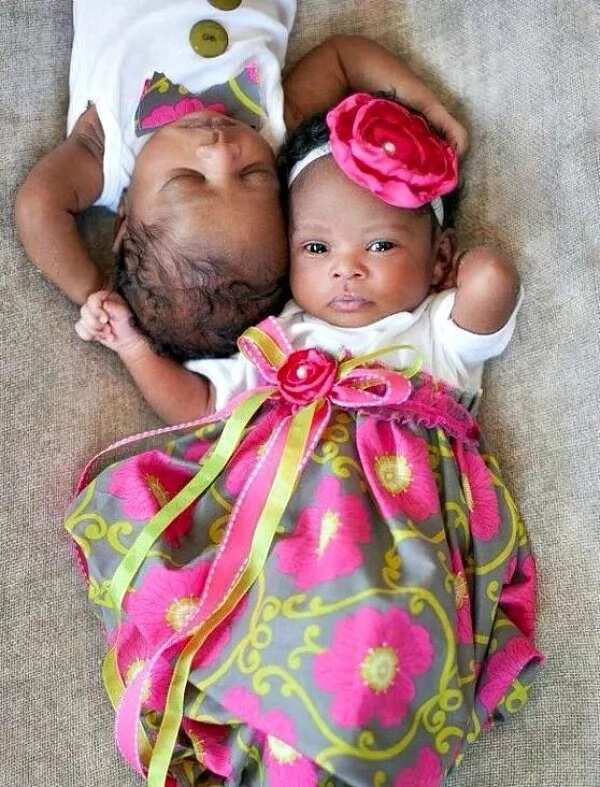 Comfort - but not just for the baby
Indeed, clothes should be comfortable not only for a kid but also for the parents. It is important for a child to be well-dressed as adequately and as efficiently as possible, without distracting them from sleep or rest. For newborn babies and children under six months, buying things that are worn through their heads is not worth it, as it will only lead to, not only an extra effort from the parents but often induces a wild reaction from the child.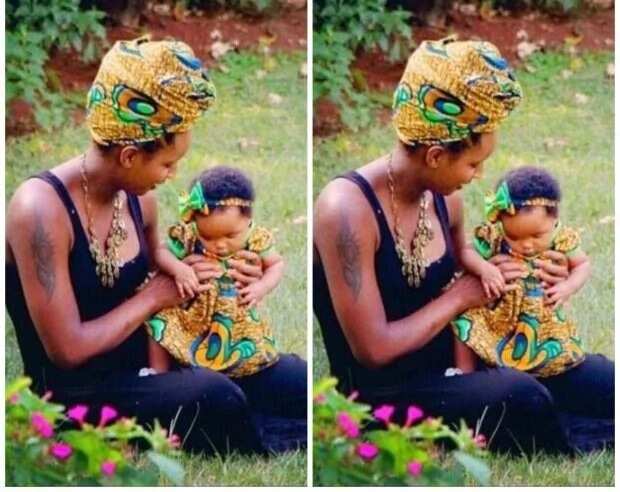 Baby boy Ankara styles
Little boys in native attires look amazing. Irrespective of the option you choose for your son, either pants or suits, he ends up looking stylish and cute.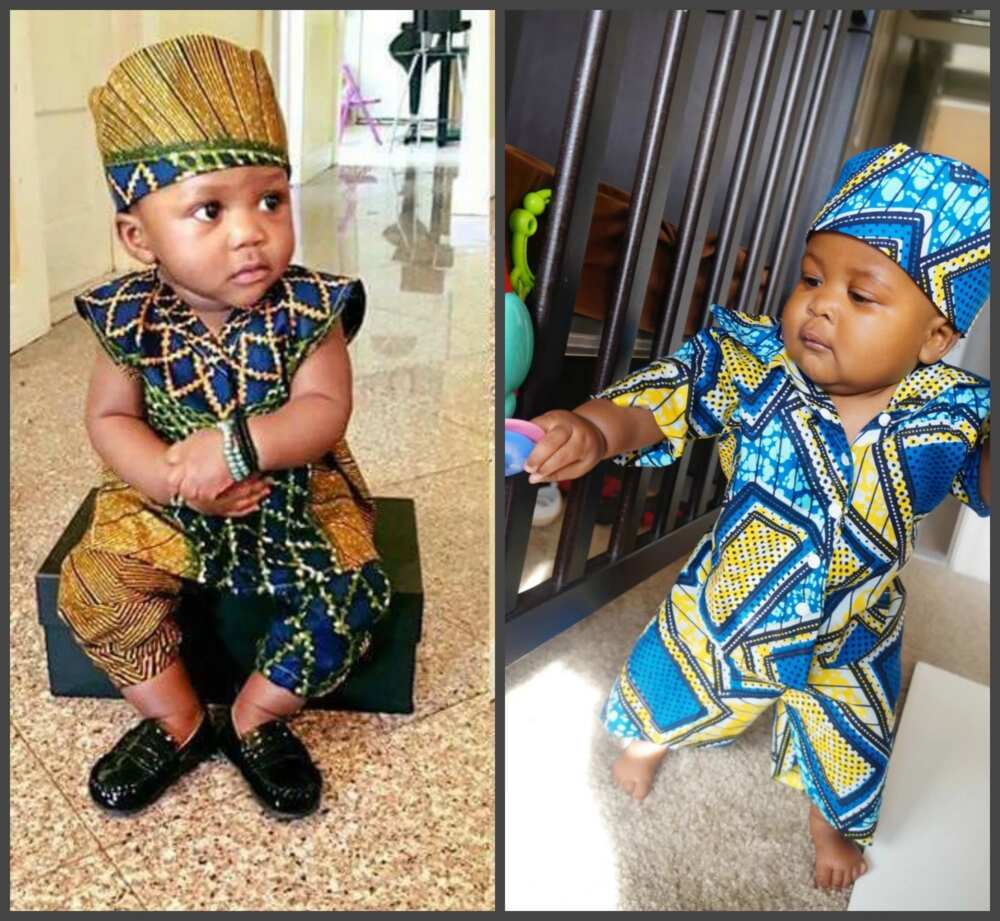 A boy in a classic costume, depending on his age will attract attention. Do you know that filling your children's wardrobe with sets of classic clothes year after year will help improve his sense of style at an early age? Ankara, in this case, will add bright colors and freshness to the look of a young gentleman.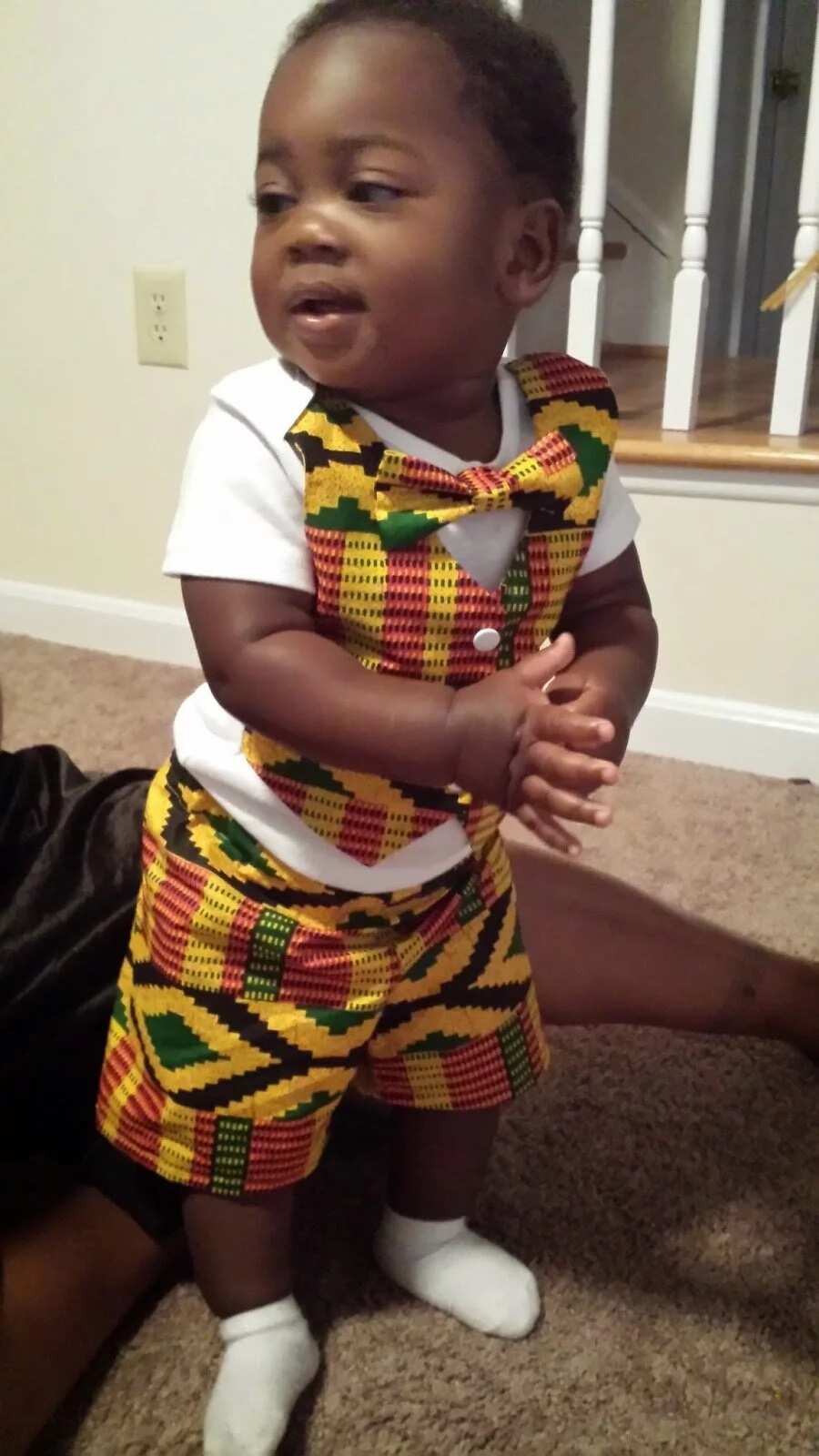 Suit with a tie can be designed for warm weather - consisting of shorts and T-shirt. To protect the baby from catching a cold in the evening, use a set of pants and shirt. Stylish looking suspenders are also appealing. In such attire, a child can be taken to any fancy event. Any boy will look good next to their beautiful parents.
READ ALSO: Latest Mercy Aigbe ankara styles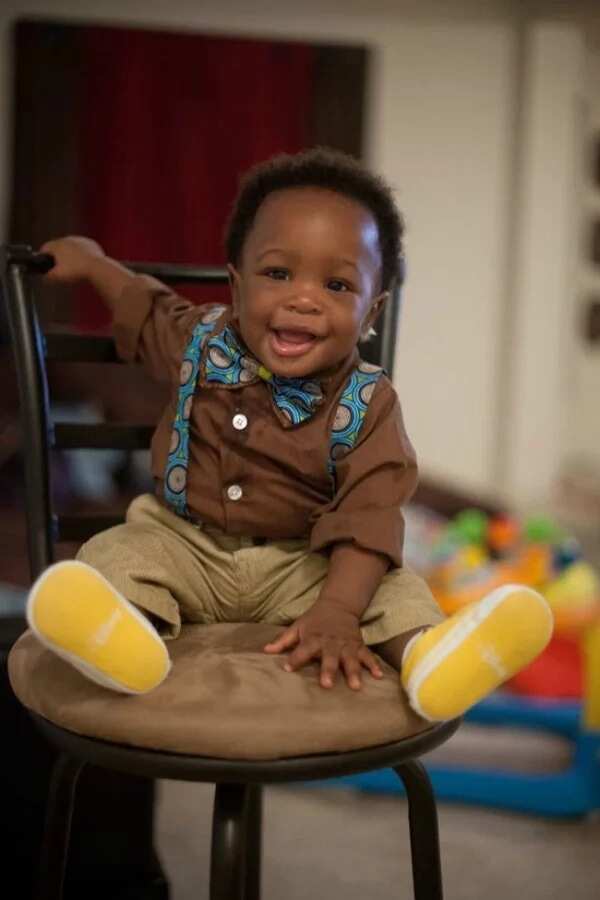 From Ankara, you can create styles are beautiful with bright colors and interesting patterns, so even clothes of the simplest cut will look very impressive. Parents can order a set for themselves and for their child – by ordering the same style and colour scheme. If you go to an event in these matching clothes, you will certainly be admired.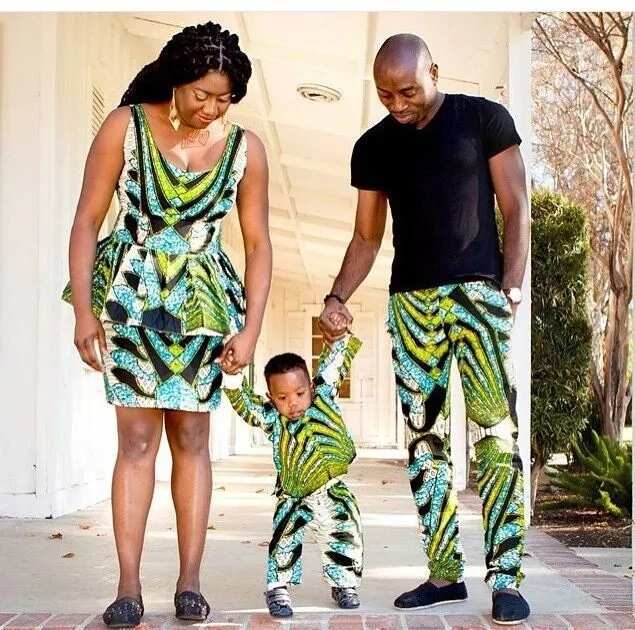 A happy mother can go for a walk with her charming son and delight everyone who looks at them.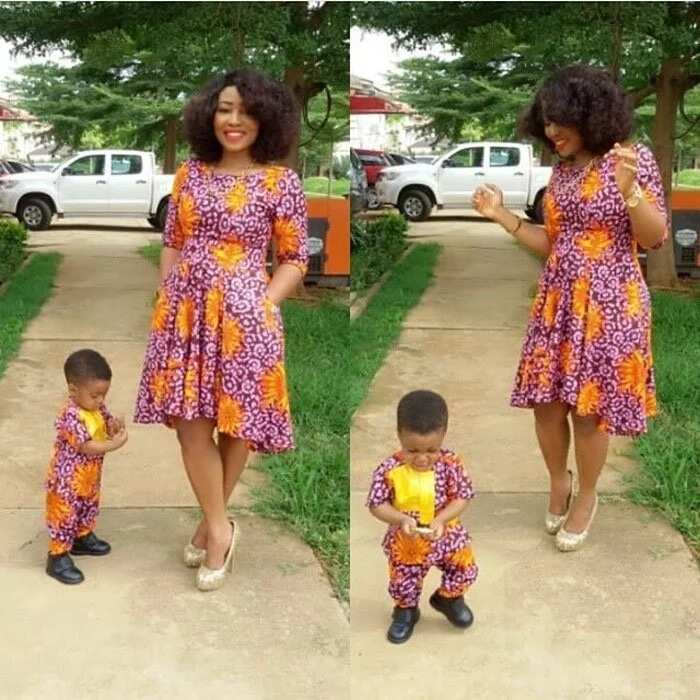 Ankara styles for girls
Little beauties look very impressive in elegant Ankara dresses. Basically, these dresses can begin to be sewn when the child is 8-9 months old. These attires are presented in different variations: you can have fancy ones, everyday style, light fabric and warmer options. Hence, a little girl can select suitable dresses for any occasion.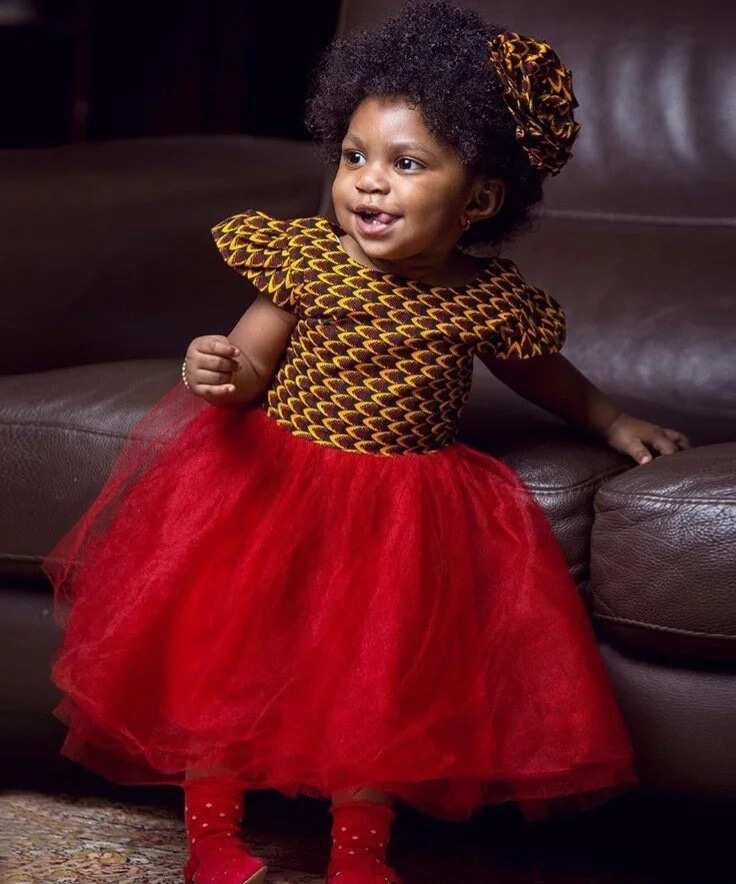 The desire of every loving mother is to see her daughter as a little princess. And the most important thing is that a baby girl should have her own individuality, and be the most beautiful at any occasion.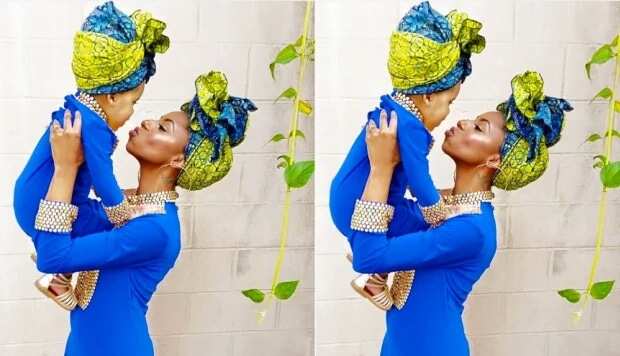 Modern designs offers little princesses a wide range of quality ranging from comfortable and stylish gowns. You can buy a sundress, tunic, dress with long or short sleeves or a variety of sets that consist of skirts and t-shirts. All these outfits for girls are elegant, beautiful, original and most importantly comfortable and cozy.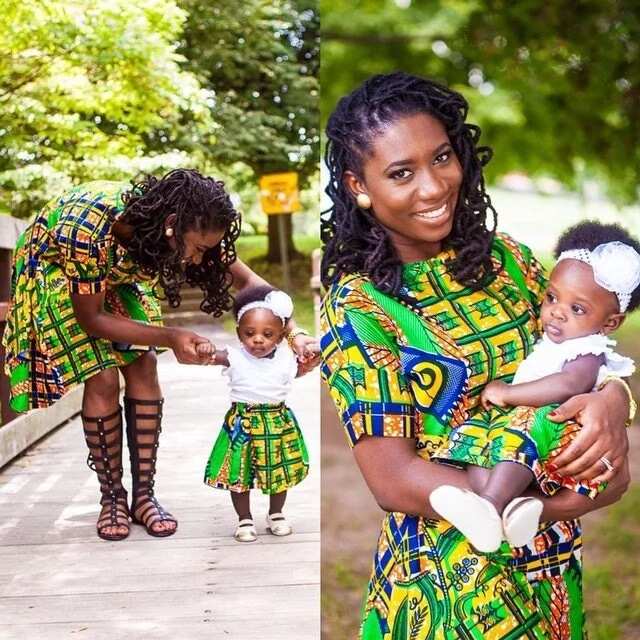 As in the case with costumes for boys note that family sets are very impressive. Look at the case of the charming girls and their mother dressed in skirts of the same Ankara fabric. The oldest lady has an elegant scarf around her neck. The bright yellow material with red patterns blends perfectly with the neutral top. It is a beautiful blend and at the same time comfortable and casual.
You can create a beautiful combination for your daughter using a bright skirt and a headscarf. The t-shirt can be neutral. Frills make the girl look like a cute doll.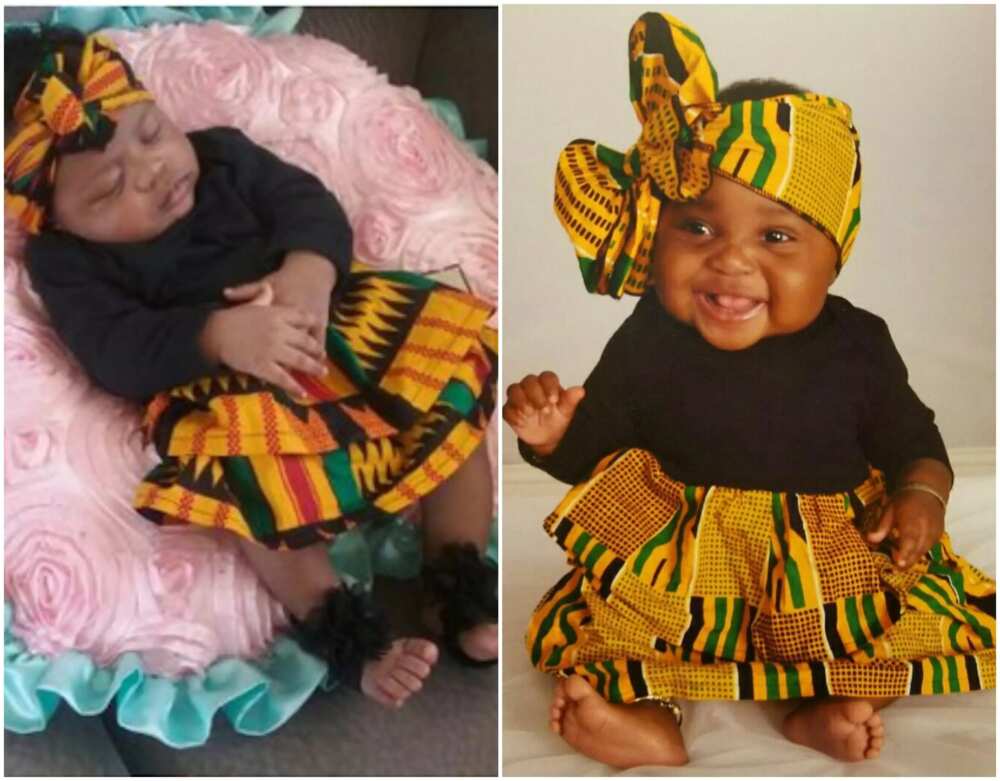 Many fashion styles for adults are used in children's clothing. In particular, this refers to open shoulders. Adult women use this style to show the beauty of the neckline. In the case of little girls, there is no such task. Nevertheless, your daughter will acquire feminine features, while learning to be attractive and charming.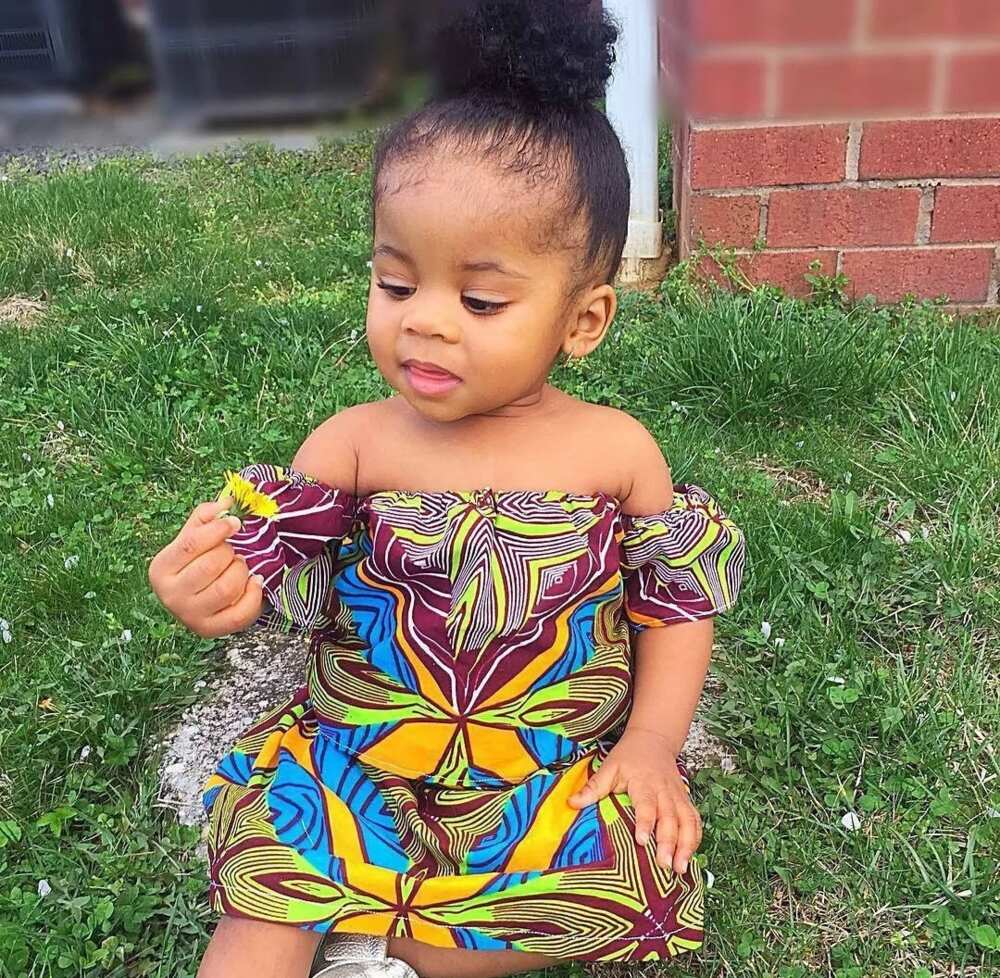 Ankara fabric is so beautiful and original that it can be used as a wrapper or bed sheet. Even without a refined cut, it will still look delightful and colorful.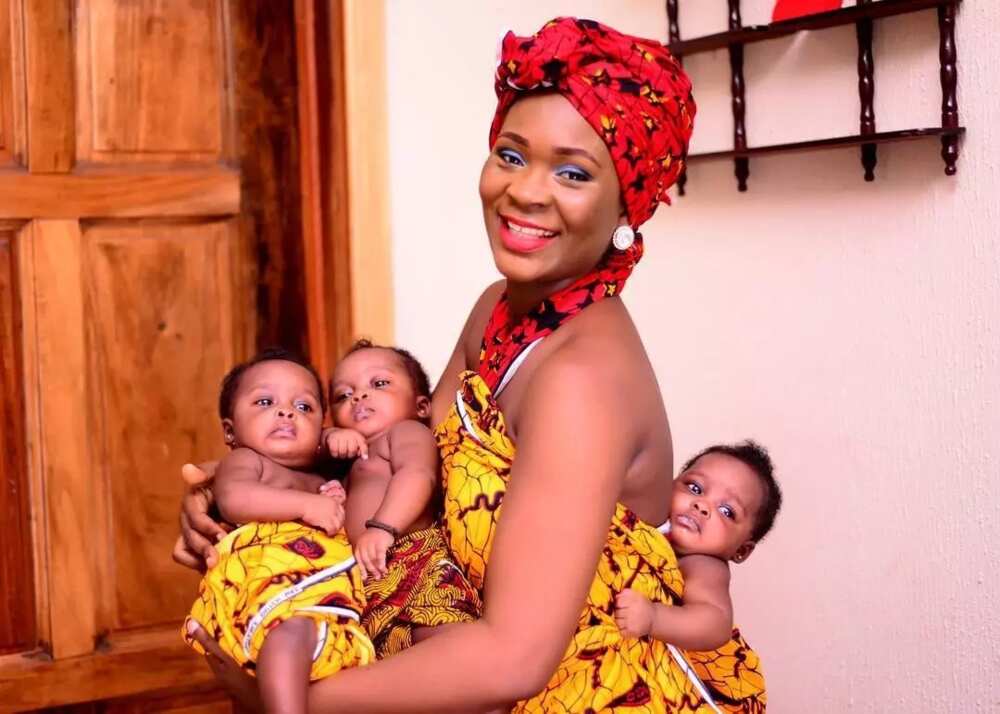 Choose a unique and stylish outfit for your little fashionista or gentleman. And have some fun.
READ ALSO: Homemade baby food in Nigeria: best recipes
Source: Legit.ng