How Nigerian man Oluwaseun Talabi miraculously escaped death in a burning skyscraper (photos, video)
- A 30-year-old Nigerian man has revealed how he narrowly escaped death
- He was able to escape from a burning skyscraper
- At least eighty people died in the fire, there are speculations that the death toll may increase
- The incident happened at Grenfell Tower in London on Wednesday, June 14 2017
Oluwaseun Talabi is a 30-year-old Nigerian man who miraculously escaped from a burning skyscraper at Grenfell Tower. The young man cheated death and has come out openly to talk about his survival mode and what he went through when the incident happened.
The young man lived in apartment 113 on the 14th floor. He had climbed out of his window when the fire was burning.
People on the ground were urging him to go back and climb into his apartment. There were promises of him and his family members being helped but the young man said he was not looking out to die.
Although the fire incident occurred June 14, the young man is yet to shake off the thoughts. He had lost a lot of weight after the fire. The Nigerian-born man was ready to climb down the window ledge with his 4-year-old daughter in hand.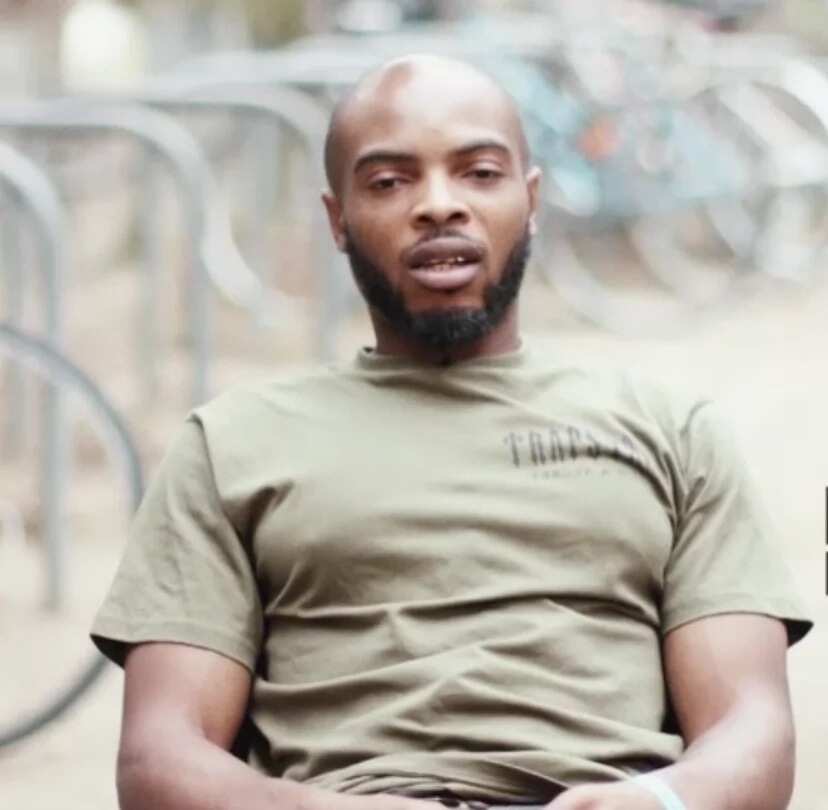 The hysterical girl was not ready to go down with him even though he asked Rosemary, his girlfriend, to hand her over to him. The flames were gulping up a side of the tower even though they were not visible from the family's window.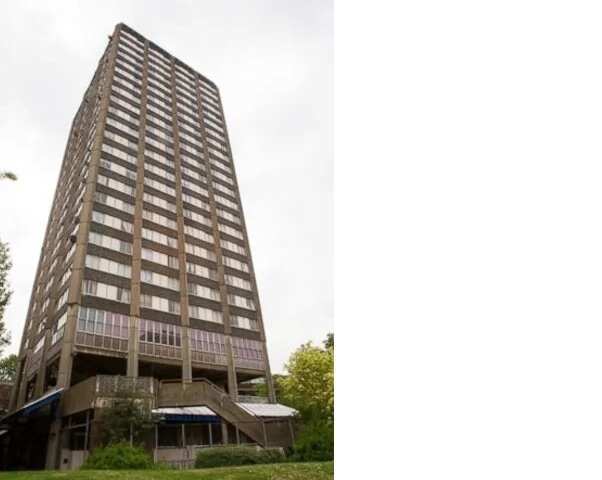 The fire was said to have been started by a faulty refrigerator on the fourth floor before it spread to the top floor. Some minutes before Talabi climbed out of his window, a fire brigade had ushered in five neighbors while claiming his flat as the safest. They had promised to come back for them all.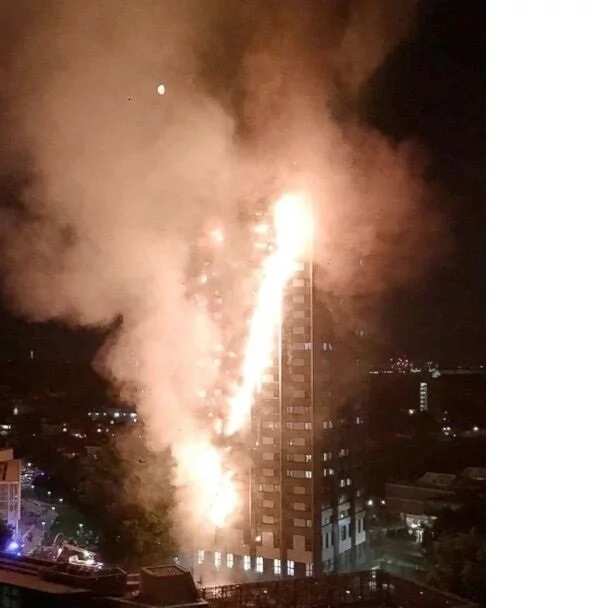 READ ALSO: Nigeria is not safe - Man warns Nigerians abroad (photo)
"The Syrian refugees, they brought them into my flat," Oluwaseun says, referring to brothers Mohammad and Omar Alhajali. "They brought an Irish guy, called Dennis ... Zainab, her 2-year-old son," Oluweseun says, counting on his hand. "So there was eight of us altogether."
According to Talabi, the next ninety minutes after 2 a.m changed their lives as he said it was as though the fire brigade brought in the neighbors to die in his flat.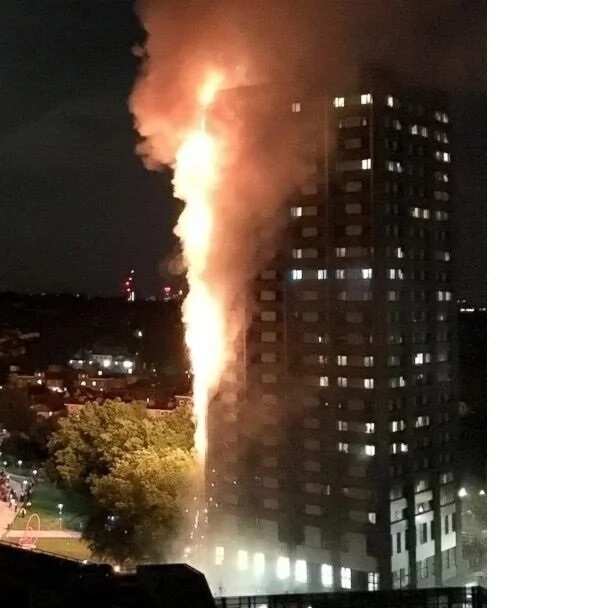 At 3 a.m, Talabi tied his daughter to his back and climbed out of the window again. Rosemary was following him closely.
"This might sound selfish, but God forgive, I hope it's not selfish ... but I was thinking about me first, my partner and my daughter — and everybody else after."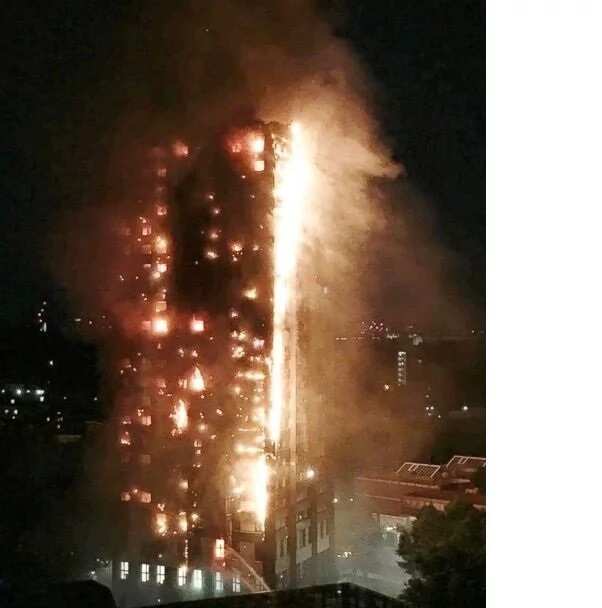 The Nigerian-born man recalled hearing the fire brigade saying 'Run' through the black smoke. It was at that instant that the young man ran with his daughter and his missus. He had no idea who followed them as they basically left and did not look back.
Mohammad however, did not make it as it was just Talabi, Rosemary, Omar and their daughter that made it. Mahmoud was their friend who had stepped out of the building before the fire started. He located Omar and asked after Mohammad.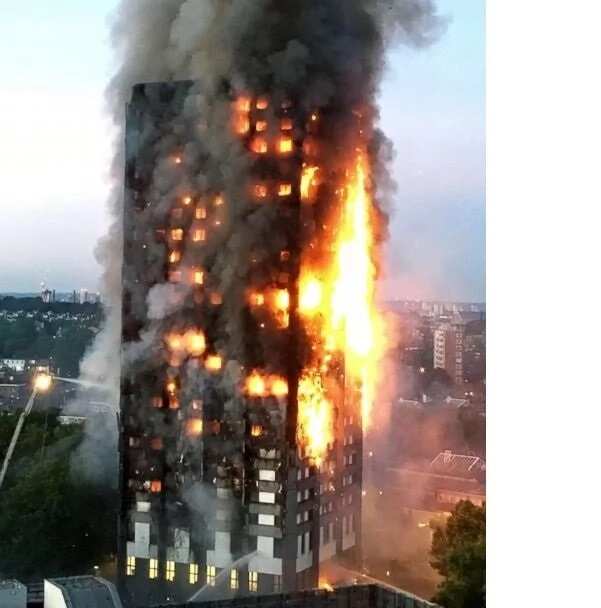 Mahmoud ran frantically from fireman to emergency responder asking them to save the eight people on the floor before things got bad. The last phone call Mohammad had with Omar was emotional as he begged him to tell his mother he loved her. He also asked for her forgiveness.
Talabi, Rosemary, their daughter and many other survivors are still staying in a hotel four weeks after the inferno. The British politicians had made many promises to them and are yet to fulfill them.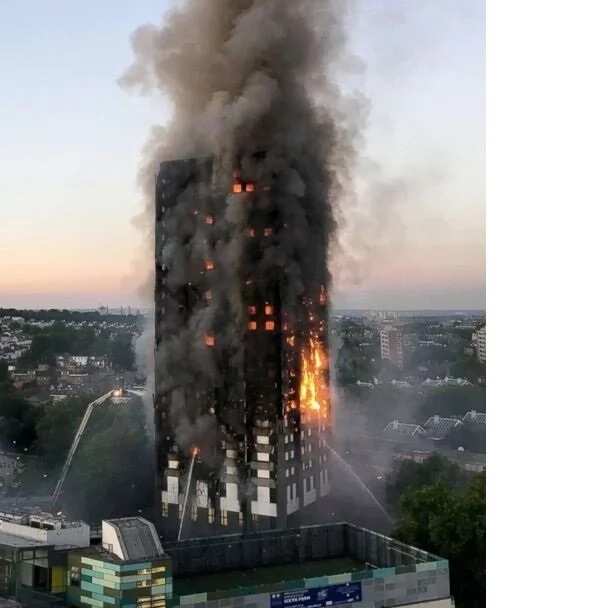 Talabi and his girlfriend work hard as he is a site supervisor while Rosemary teaches science. The fire changed their lives as the Nigerian man claimed to be afraid of the dark. He has found it hard to sleep since then.
"We didn't ask for this. We lived our life like everybody else — wake up, go to work, come back, wake up, go to work, come back."
The experience left the young man and his family shattered. He said they are not charity cases.
"I could've saved the little boy. Even if I couldn't do nothing about the adults, could've saved the little boy. That just keep playing in my head ... For what reason? Why? Why?"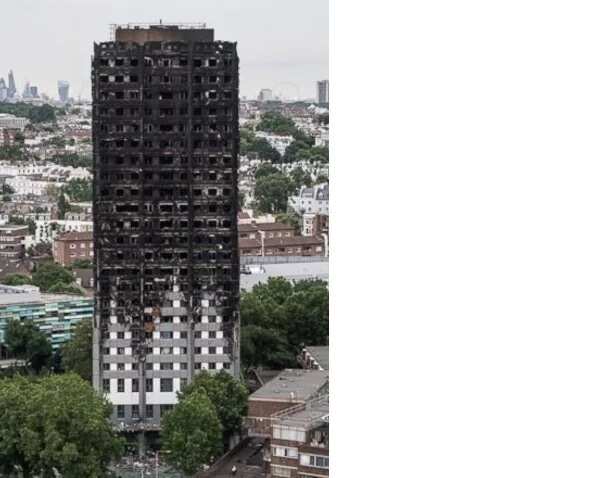 PAY ATTENTION: Install the latest android app to get updates from Nigeria's number one online news platform
When the flames reached the top of the building, it went round the building. At this stage, the fire fighters were unable to go any further. There was just one staircase and the residents on those top floors were told to stay there.
As at the time the sun rose over west London, some people were still inside, alive. The fire was said to have burned through the morning till in the afternoon.
Watch the Legit.ng TV video below to see the bad state of affairs in Umuahia, Nigeria:
Source: Legit.ng