Vera Sidika speaks up after inappropriate photos surfaces online
- Vera Sidika has finally responded to the explicit photos of her that have been doing rounds on social media
- The famous socialite admitted bitterly that indeed it was her photos which hit the web by storm
- In a lengthy post, the socialite reveals the genesis of the beef with her Nigerian ex-boyfriend
- According to her, the man is simply a bitter one who had issued threats soon after their break up
Kenya's most popular socialite Vera Sidika has finally spoken for the first time after the internet exploded with some 'naughty' photos of her which were allegedly leaked by her Nigerian ex-boyfriend.
READ ALSO: Kemi Olunloyo returns to prison
In a lengthy post, a hurt Vera attempts to give her followers her version of events in the build up to the surfacing of the controversial photos. While she did not deny that the pictures were indeed hers, she went on to condemn the Nigerian ex, adding that it was something she was expecting after their bitter fall out.
Legit.ng earlier reported when Vera dumped her Nigerian lover and within days he found another hot woman to be with.
READ ALSO: Crystal heiress Victoria Swarovski sparkles in N319M wedding dress
In the onset of their breakup in May, the Nigerian ex-boyfriend had gone to the media to give a disclaimer that he was the one who 'dumped' the socialite. This, according to Vera, is the lie of the year.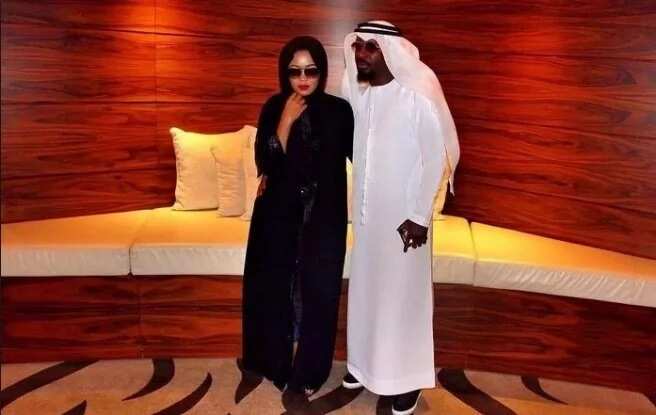 "I got numerous screenshots a week back that he's being going about blogs claiming he dumped me. Which is a lie. I ended the relationship. But that doesn't matter," she had posted.
In a series of posts, the renown socialite ranted on how she shared the explicit photos in confidence, only for it to be quashed.
READ ALSO: I once gave Tonto Dikeh N10million for Christmas - Olakunle Churchill discloses
Here is her full statement:
"I don't know anyone who can tolerate B.S like I did, get publicly ridiculed over a lie & still ignore it all! I have tried so hard to be calm. I had promised myself a peaceful & calm break up I remember telling my ex I don't want drama just want us to go separate ways peacefully without social media BS. But nope! his aim was this! To drag my name & image. I remember him saying he will make my life miserable. I remember him saying he will do drama. I remember him saying he's gonna use people, my enemies etc for drama to bring me down coz doing it himself would make him look bad. I never wanted to believe all this until I got numerous screenshots a week back that he's being going about blogs claiming he dumped me. Which is a lie. I ended the relationship. But that doesn't matter, that's why I ignored when people sent me the story. But dude! I shared images with u in confidence & u do this? Really?"
Honestly, whether u leaked my pics to blogs or sent to your friends who passed it around & it ended up on blogs. It's just WRONG!! Nobody should do such to someone they claim they once loved. No one! I was minding my business. I was calm. But u just pressed the wrong button!
"All I wanted was to ignore & let it fade away but I think the world deserves to know the TRUTH!
"I officially ended my relationship on May 11th as you can see & it's been nothing but hell for me. Deep in my mind I slowly wanted out. when I left dubai in January I got back to kenya the first thing I did was delete pics from IG coz I felt I have sacrificed enough & cant continue doing so for someone that doesn't appreciate it. No relationship is easy. May-This was the time I wanted no more & after my break up when asked on a tv interview if I'm in a relationship all I did was say I'm single! That's when drama started. My ex started sending me texts claiming I publicly embarrassed him for saying I'm single! In an interview done 2 weeks after. I still don't know his motives but whatever it is. This was part of his plan. "
PAY ATTENTION: Read best news on Nigeria's #1 news app
Watch Legit.ng video on who tells the most lies between men and women:
Source: Legit.ng