My Son Tore His Clothes in Public before that Day; Father of expelled UNILORIN Student who Beat His Lecturer
Anuoluwa Salaudeen, father of the expelled UNILORIN student who beat up his lecturer has shared some strange behaviours his son showed before that fateful day
According to the Lagos-based mechanic, his son had woken up, rushed downstairs and tore his clothes in public
Waliyullah was rescued by students present who chased him around and brought him back to their room
The father of the expelled UNILORIN student, Anuoluwa Salaudeen, who beat his female lecturer into a coma has stated that his son behaved strangely before that fateful Thursday he attacked the academic.
Waliyullah Salaudeen had gone viral after an emerging video on social media captured the aftermath of him beating his lecturer on Thursday, November 11.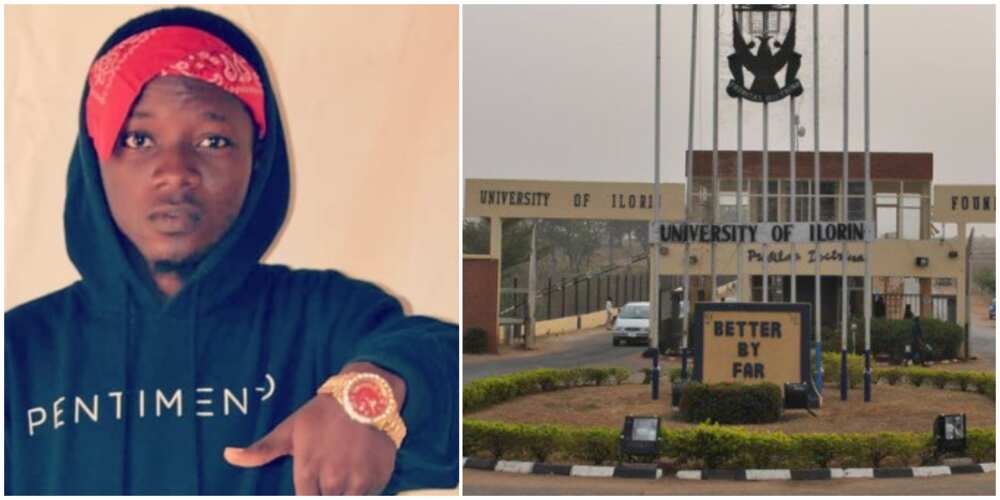 He tore his clothes in public
Waliyullah's father in an interview with BBC Yoruba narrated that his son had torn his clothes in public.
In his narration of the strange event, the Lagos-based mechanic said the expelled student stayed with his 200-level younger brother, Farouk, in one of the hostels of the university campus.
Waliyullah had suddenly woken up by 6pm on Wednesday (a day before the incident), rushed down and began tearing his clothes before he was caught and returned to the room by students around.
He got to the hostel the next day but it was too late
Anuoluwa would visit the hostel on a Thursday by 1pm but couldn't find his sons.
The man said he got a call from Farouk that there was another development and that was when the news broke to him of his son beating up a female lecturer.
UNILORIN student who beat his female lecturer up gives reason why he did it
Meanwhile, Legit.ng previously reported that the UNILORIN student who beat his female lecturer had explained why he went to that length.
Viral footage that graced social media showed how the 400 level student was apprehended by the school security personnel after he beat up the lecturer on Thursday, November 11 in the school premises.
Waliyullah Salaudeen of the department of microbiology said he was in detention for two months before the ugly incident of that fateful Thursday.
Narrating the reason behind his detention, the student popularly known as Captain Walz said he had visited Allen Avenue in Ikeja, Lagos State to see a friend for the first time and felt the urge to urinate while waiting for the person.
Source: Legit.ng