Male Customer Banned from Buffet Restaurant for Life for Eating Too Much Food
A man identified as Mr Kang has been banned for life from a buffet restaurant in China for eating way too much food
It is reported that Kang consumed 1.5 kilograms worth of pork trotters on his first visit before following it up with 4 kilograms of prawns on his second visit
Kang who is a food streamer has reacted to the ban, accusing the all-you-can-eat restaurant of being discriminatory
A man's large appetite has earned him a ban from a restaurant for life.
Marhsable reports that Mr Kang, a food streamer in China was handed a life ban from an all-you-can-eat restaurant named Handadi Seafood BBQ Buffet.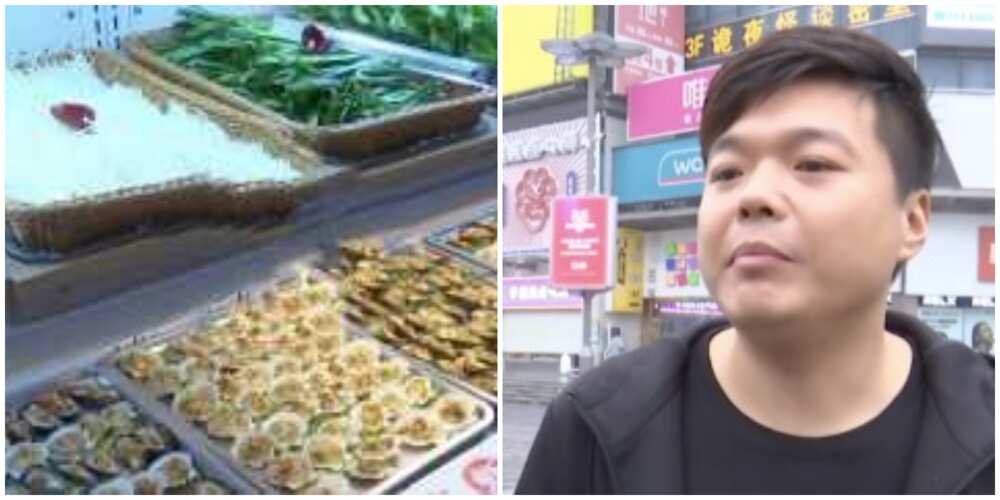 His consumption rate alarmed the restaurant owner
A report by BBC News indicates that Kang had consumed 1.5 kilograms worth of pork trotters on his first visit to the buffet restaurant and then 4 kilograms of prawns the second time he patronized them.
These large consumptions alarmed the restaurant owner forcing him to take the surprising decision.
Speaking on Kang's huge appetite, the restaurant owner said it cost him money.
Comparing him to other customers that patronize his restaurant, the boss said Kang also wastes food, an allegation the young man has denied.
Kang's ban doesn't sit well with him
In his reaction, while speaking to local newsmen, Kang slammed the restaurant as being discriminatory.
He added that such issues never came up when he patronized other buffet restaurants.
"I feel this restaurant can't live up to its buffet name," he vented in anger.
Kang's ban has stirred reactions on the Chinese social media space but it remains to be seen if ever it will be lifted.
What is an all-you-can-eat restaurant?
Popular in Asia, an all-you-can-eat restaurant is a restaurant type in which a fixed price is charged for gaining entry into the place.
Upon satisfying payment of the entry fee, customers can consume as much food as they wish. This kind of restaurant is however used mostly for buffets.
Diners spend N20.7 million on food and beverages at restaurant
Meanwhile, Legit.ng previously reported that diners had stirred reactions on social media after spending N20.7 million on food and beverages at a restaurant.
They ordered a bottle of 1996 Petrus, which cost £9,100 (N5,113,849.65), and two bottles of 2003 Petrus for £19,900 (N11,183,033.85), amongst other things.
Fifteen percent service charge for all they bought was £4,829.10 (N2,713,897.03), which brought their total spending to 37,023.10 (N20,798,808.19).
Source: Legit.ng