Since the infamous show from Olamide and Don Jazzy at the Headies 2015 awards, fans and critics have weighed on the situation with some praising their reconciliation and others wishing that they had 'feuded' for a little longer.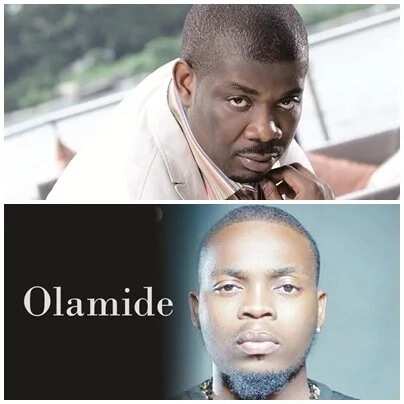 It is not news that the distraction started after Mavins singer Reekado Banks won for the next rated category beating Lil Kesh, Kiss Daniel, Korede Bello and Cynthia Morgan to the highly coveted prize.
READ ALSO: What Afro Pop Star Said About Losing At 2015 Headies Awards
Some critics hold that a little 'beef' every now and then is healthy for the entertainment industry, adding that show business without some drama takes away the spark.
Others maintain that as brand ambassadors and public figures with a massive following, Olamide and Don Jazzy should have acted in a more civil manner on the night.
It is against the backdrop of the second school of thought that there have been calls for a prompt reconciliation and public apology from both acts. And this they have done.
But in the first place who was wrong? Did Olamide act in a manner fitting for a celebrity and public figure? Did he duly represent his brands on stage? Will the corporate brands consider erasing his name on their lists? Did Don Jazzy overreact in response? Did Korede Bello deserve the award on the night? More importantly, did he deserve to win over Lil Kesh? Did he mean it when he openly acknowledged Lil Kesh's talent on stage on the night? Did the organizers have a fair voting system? Is there accessible data to corroborate their claims of who won what and how on the night? Now, in the wake of the 'beef' and all what is next? These are pressing questions that demand some answers.
[article_adwert]
As we attempt to find answers, some have fingered Davido in the mix, adding that he engineered the process as far back as October, 2015. In truth, from a tweet in October 18, 2015 at exactly 2:34pm, the Skelewu singer beckoned on the YBNL boys to 'pull a Kanye' stunt on stage in the event Lil Kesh doesn't emerge winner of the next rated category.

Recall that American rapper Kanye West is famed for his unusual outbursts on stage. He got on stage and started hysteria in 2009 as he interrupted Taylor Swift at the VMA, stating bluntly that Beyonce deserved the award Swift had been crowned with on the night.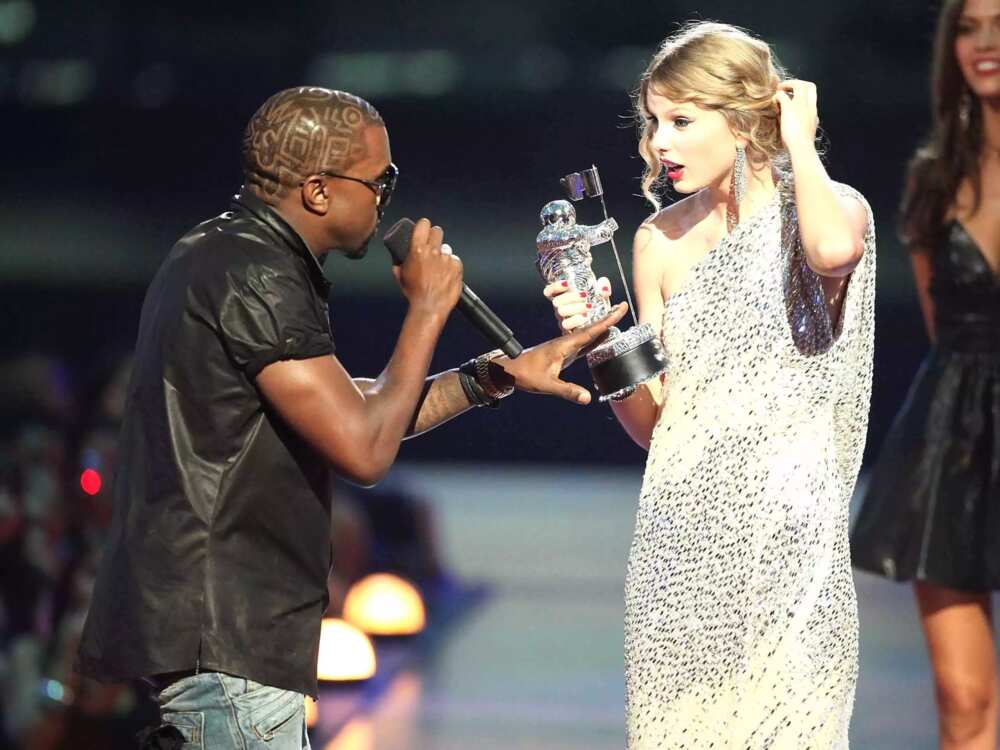 So it continued from there. The virus continued to spread, and around the world today when you think of protesting an unfair treatment at an awards ceremony, you think of 'pulling a Kanye' in order to make your voice heard. Such is life and this is the influence of a figure like Kanye West in pop culture today.
Be that as it may, asking for the 'beef' between Olamide and Don Jazzy to continue will be holding a view out of sync with truth. There is no way we can rationalize it.
Still, we can't deny that occasional dramas of this sort have helped jolt the industry both in Nigeria and around the world.
Dramas are like bacteria, they are important too. They have helped awaken the biggest, multibillion dollar showbiz industries of the world. And with a fast-growing Nigerian entertainment industry, it is not out of place to have a few shots of the stimulant called 'drama' every now and then. Only a few, healthy shots of this and we will be fine.
Dramas help generate heavy, wide-spreading buzz. The corporate brands will feed off this buzz. The media circles will enjoy some cream from the maniacal displays of the celebrities in question. Social media will stay fueled for the most part of things, and at the end of the day all the parties involved will come together and make up because more money has been made (or will be made).
READ ALSO: Nigerian Artistes In Fresh Battle Following Headies 2015?
See, nobody will kill anybody in Nigeria. There will be no 'Tupac-Notorious B.I.G.' stuff down here. It's all make-believe. It's all show-business. Above all, Nigerians have more pressing societal issues and haven't mustered the courage to protest and right these wrongs, which is what makes it utterly unbelievable that they will take to the streets, wielding arms and ammunition, in support of one music star or another. Relax, it won't get to that. They are all just having fun.