EFCC Arrests Ikedi Ohakim
The Economic and Financial Crimes Commission has arrested former Imo state governor, Ikedi Ohakim.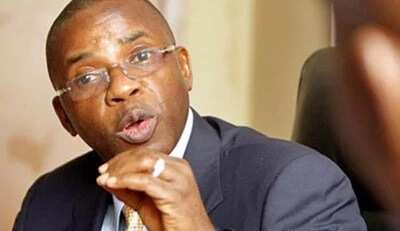 Ohakim, who was the state's governor between 2007 and 2011, was arrested on Thursday, June 18, around 10.05am at his residence in Asokoro, Abuja, after he failed to turn up as requested by the commission.
According to Premium Times, EFCC operatives, who had been following him for days, stormed his residence and drove him in an unmarked car to the commission's headquarters in Maitama.
The former governor is currently being detained, concerning a number of property allegedly traced to him. His interrogation is expected to begin later in the day.
Meanwhile, the former governor of Jigawa state, Sule Lamido, has willingly turned himself in for questioning around the same time Ohakim was brought in. He is currently been questioned by the commission over alleged bribery and money laundering offences.
Source: Legit.ng