Nigerians React as Buhari Appoints New Chief of Army Staff
It is no longer news that President Muhammadu Buhari has approved the appointment of Major-General Farouk Yahaya as a replacement for the late Chief of Army Staff (COAS) Ibrahim Attahiru.
PAY ATTENTION: Join Legit.ng Telegram channel! Never miss important updates!
In reaction to this news, Nigerians have stormed social media over the latest development with many people congratulating the new Army boss while others criticised the appointment.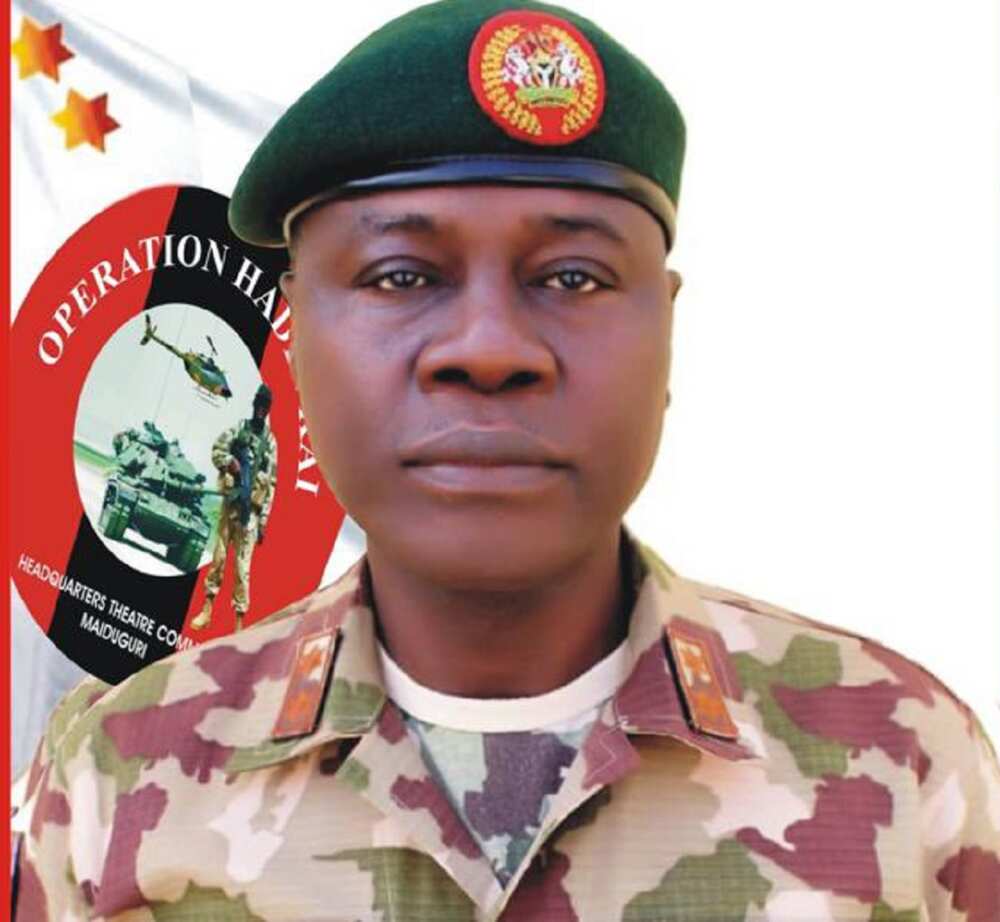 Legit.ng has curated some of the comments on social media.
@SirErnest14 wrote:
"I think we should stop wailing over everything in Nigeria. We all should focus on our hustle and try to make our lives better for ourselves and our families.
"If you feel govt has failed you, don't fail yourself. Congratulations Major General Farouk Yahaya."
@retweets_9ja also wrote:
"Dear Major General Farouk Yahaya I don't care if you are from the north, east, west or south please just flush out all terrorists killing innocent citizens in the northeast and expose there sponsors."
@DolapoOsun1414 added:
"New Chief of Army staff is Major General Farouk Yahaya. Apparently, nobody from the South has qualified for the COAS position in the past 6years.
"Tomorrow APC will pretend like they don't know how they divided Nigeria and put us on a war path."
Lanre Balogun on Facebook wrote:
"This ethnocentric appointment will lead to a serious problem in this country. Buhari is not corrupt. Tribalism, Nepotism those are the worst types of corruption that lead to a civil war in this country, in which this administration is promoting now, I pity this country."
Wilson Egbei also wrote:
"Congratulations sir. Sir before any assignment, make sure you carry out a proper check on all equipment because too many accidents in the Armforces these days. Congratulations sir."
Hipolite Hipolite Ezeji on his part alleged:
"We all know, maybe that is why it is as if we the Easterners want to leave Nigeria. This plot is to retire Gen Ahanotu of 35RC and Gen CC Okonkwo of 36RC just to favour his preferred Northern brother who is 37RC. It is really bad but they should know this, this tribalism they are instigating in our minds might not die anytime soon."
Meanwhile, President Muhammadu Buhari said the death of the Chief of Army Staff (COAS), Lt. Gen. Ibrahim Attahiru, and 10 other military officers has increased Nigeria's security challenge.
He regretted that the bad incident happened at a time the country is battling security challenges.
Buhari made the statement on Monday, May 24, when he received a delegation from the Nigeria Governors Forum who came to the Presidential Villa, Abuja to condole with him on the ill-fated air crash that killed the officers on Friday, May 21.
Source: Legit.ng