2023: APC calls for women inclusion in elective position
- Nigerian women have been advised to seek elective positions in the next election
- The charge was given in Lagos on Thursday, May 6, during a consultative forum organised by APC
- A former deputy governor of Lagos state, Idiat Adebule, said that women have major roles to play in the development of the nation
PAY ATTENTION: Join Legit.ng Telegram channel! Never miss important updates!
The women in the ruling All Progressives Congress (APC) have called for the increased participation and inclusion of the female folks in elective positions across the country.
Legit.ng reports that the call was made at a consultative forum themed inclusion of APC women in elective positions in Lagos state on Thursday, May 6.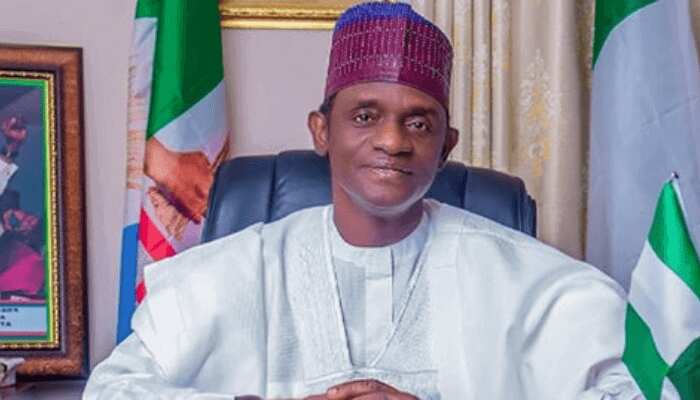 The event was convened by the women's leader of the Lagos state chapter of the party, Hon. Jumoke Okoya-Thomas.
Idiat Oluranti Adebule, the immediate past deputy governor of the state, in her opening remark at the forum, tasked women to come together and make themselves available for elective positions.
Speaking on the exceptional character and unique managerial skills of women, Adebule described women are transformational and mentors.
Adebule said:
"The purpose of our gathering here today is to see how we can come together for the benefit of women not only in Lagos but in entire Nigeria. Our inclusion in leadership and elective positions is what we must work towards and demand for. We must present ourselves for elective positions.
"I carefully chose these words because when we talk of leadership, women are there. We manage the homes and more. The capabilities and abilities to manage are always with us. Nobody will come and call us for leadership or elective position, we have to present ourselves and fight for it.
"I am therefore urging our women to present themselves for self-development so that when the opportunity presents itself, they can fit into it and also have opportunities to vie for positions. It is only when we develop ourselves that we can be assured of fielding quality, resourceful and capable women."
In her address, the convener of the forum, Hon. Jumoke Okoya-Thomas, lamented the under-representation of women in politics while charging them to fight for elective positions.
She said:
"I appreciate your presence at this auspicious occasion to discuss this very important issue captioned succinctly as " Inclusion of APC women in elective positions: Lagos state as a pacesetter". This is a topic that burns deep in my heart both as a woman leader of our party and a former House of Reps member.
"I am therefore blessed to have my sisters in our midst today, Ms. Stella Etete who is APC woman representative of the caretaker committee that has been working hard on the amendment of the party constitution on the inclusion of women appropriately and of course Rt. Hon. Nkiruka Onyejeocha who is a principal officer and a cherished member of our dear party has bravely championed our course at the National Assembly.
"My dear Lagos women, as you are aware the local government election is coming up shortly and there is, therefore, no better time to fight for our seats at the table. There is a saying that power is not served a la carte, so we cannot fold our arms and expect the men to hand down elective positions to us."
Speaking on women's inclusiveness in politics via zoom, a member of the House of Representatives and a lead discussant, Hon Nkiruka Onyejeocha disclosed that there is no enabling law supporting women's political aspiration.
Onyejeocha noted:
"The convener of this forum, Hon Jumoke Okoya-Thomas is a women leader pacesetting for this agenda. Women know where the shoe pinches but when it comes to matters that affect them, men do the decision-making.
"If men cannot give us 35% out of the total number of seats at the National Assembly, we have to come together, strive and mobilize ourselves to vie for elective positions. We are speaking for the generality of women out there."
PAY ATTENTION: Install our latest app for Android, read the best news on Nigeria's #1 news app
Meanwhile, Legit.ng had previously reported that the Lagos state House of Assembly on Tuesday, May 4, suspended three local government council chairmen over alleged disregard for the guidelines governing their activities.
It was reported that the affected chairmen were named as Ogidan Mukandasi Olaitan of the Lekki Local Council Development Area (LCDA), Suleiman Jelili of Alimosho local government area, and Tajudeen Ajide of the Surulere local government area.
Source: Legit.ng