Uplifting betrayal quotes to help you get through the tough times
Has someone you really trusted failed you? Have they betrayed you in ways you couldn't even imagine? While they may have done irreversible damage to your relationship, you shouldn't sit there miserable because of them. Here are some uplifting betrayal quotes that will show you that there is life after betrayal, and that whoever hurt you has karma coming their way.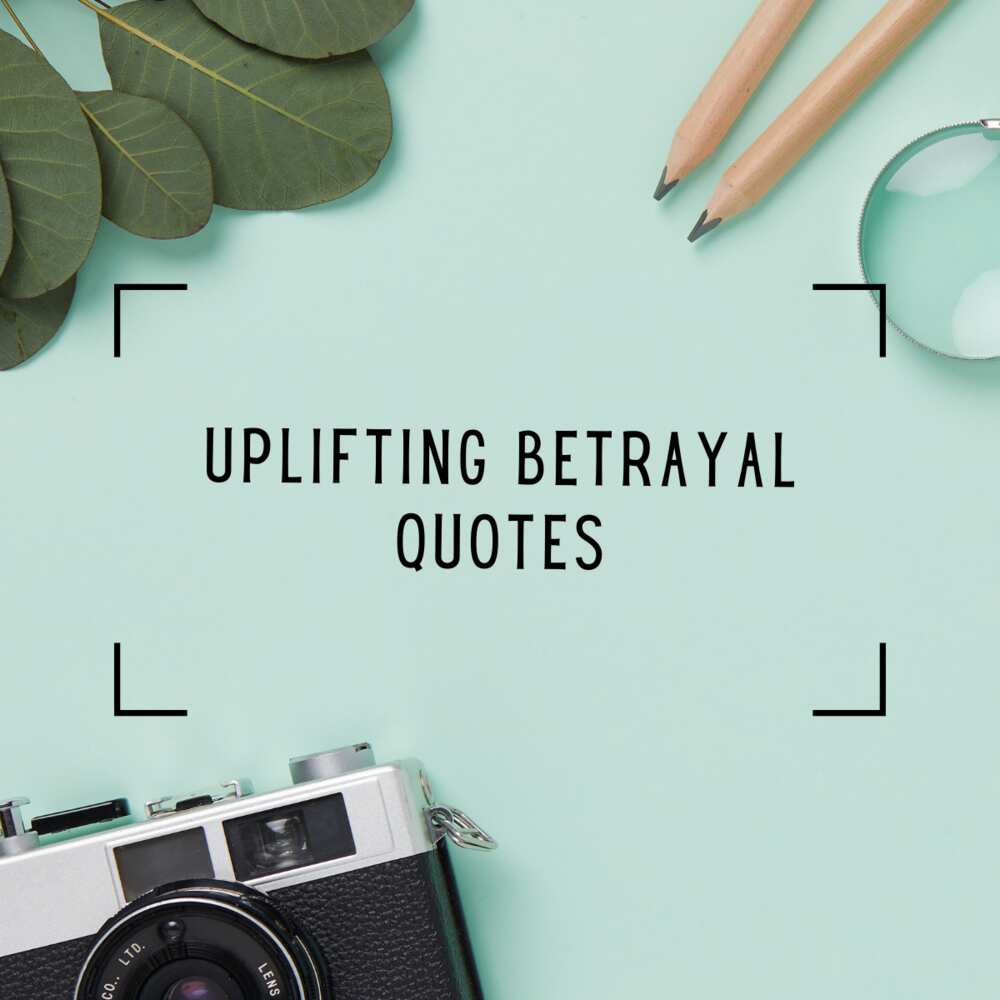 Check out this collection of famous quotes about betrayal.
Famous betrayal quotes
To start us off, here are some backstabbing quotes by famous people:
"The knives of betrayal and drama cut deep and hurt… but they also trim away the nonsense and reveal your true friends." – Steve Maraboli
"Even loss and betrayal can bring us awakening." — Buddha
"Each betrayal begins with trust." — Martin Luther
"Beware the person who stabs you and tells the world they're the one who's bleeding." – Jill Blakeway
"If you're betrayed, release disappointment at once. By that way, the bitterness has no time to take root." - Toba Beta
"To me, the thing that is worse than death is betrayal. You see, I could conceive death, but I could not conceive betrayal." – Malcolm X
"Everyone suffers at least one bad betrayal in their lifetime. It's what unites us. The trick is not to let it destroy your trust in others when that happens. Don't let them take that from you." – Sherrilyn Kenyon
"It was a mistake," you said. But the cruel thing was, it felt like the mistake was mine, for trusting you." ― David Levithan, The Lover's Dictionary
"Stab the body and it heals, but injure the heart and the wound lasts a lifetime." ― Mineko Iwasaki
"I may be many things, and there are even more I am not, but I would never do to you what you did to me, and I think that says a lot." – Jessica Katoff
"Betrayal is common for men with no conscience." ― Toba Beta, My Ancestor Was an Ancient Astronaut
"Betrayal doesn't only break your heart but also darkens your soul. You'll never forget the pain like a fog that forever lingers in the depths of your mind."
"Try not to stress over the shady people who betrayed you. I know it hurts but the truth is that they were always shady, they are never going to change and you are actually much better off now because at least you know who they really are."
Family betrayal quotes
Here are some betrayed quotes for those who have been deceived by their family members:
"Blood makes you related, loyalty makes you family."
"Nothing hurts more than being disappointed by the single person you thought would never hurt you."
"It's hard to tell who has your back from who has it long enough just to stab you in it." - Nicole Richie
"Familial betrayal is, to me, the most heartbreaking kind – because if you can't trust your family to love you and protect you, who can you really trust?" – Alexandra Bracken
"It's particularly hard to take being stabbed in the back close to home. There's always a feeling of betrayal when people of your own group oppose you." - Catharine MacKinnon
"The worst feeling in the world is knowing you've been used and lied to by someone you trusted."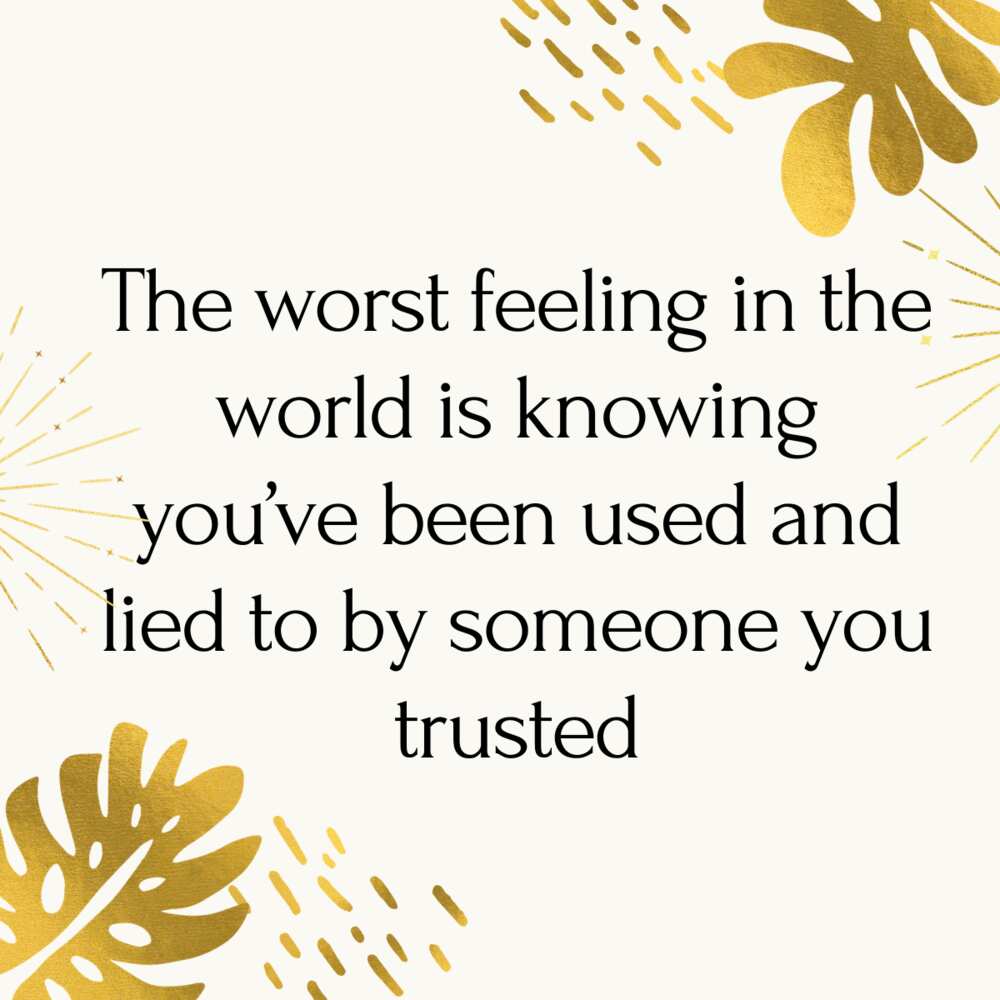 "It's bad enough when you are betrayed by an enemy, but it is infinite times more painful when this betrayal is perpetrated by a loved one."
"I'm not upset that you lied to me, I'm upset that from now on I can't believe you." ― Friedrich Nietzsche
"You want to believe that there's one relationship in life that's beyond betrayal. A relationship that's beyond that kind of hurt. And there isn't." - Caleb Carr
"It's a shame that the very people who you protect are the first ones to turn their backs on you." - Autumn Kohler
"There is no greater blessing than a family hand that lifts you from a fall; but there is no lower curse than a family hand that strikes you when you're down." - Wes Fessler
"The thorn from the bush one has planted, nourished and pruned pr*cks more deeply and draws more blood." - Maya Angelou
"It's funny how the one person you'd take a bullet for…Tends to always be the one behind the gun."
Love betrayal quotes
Check out these quotes on betrayal that will encourage you if you have been deceived by a significant other:
"What had seemed like love was betrayal."
"Love grows where trust is laid, and love dies where trust is betrayed."
"It wasn't your fault. It was mine, for believing every word you said."
"Love never dies a natural death. It dies because we don't know how to replenish its source. It dies of blindness and errors and betrayals. It dies of illness and wounds; it dies of weariness, of witherings, of tarnishings." – Anais Nin
"You learned my secrets, scars, bruises, flaws and then you left."
"I'm not crying because of you; you're not worth it. I'm crying because my delusion of who you were was shattered by the truth of who you are." – Steve Maraboli
"If a girl ever steals your man, there's no better revenge that letting her keep him. Real men can't be stolen."
"I didn't fall in love with you, I fell in love with the person you pretended to be."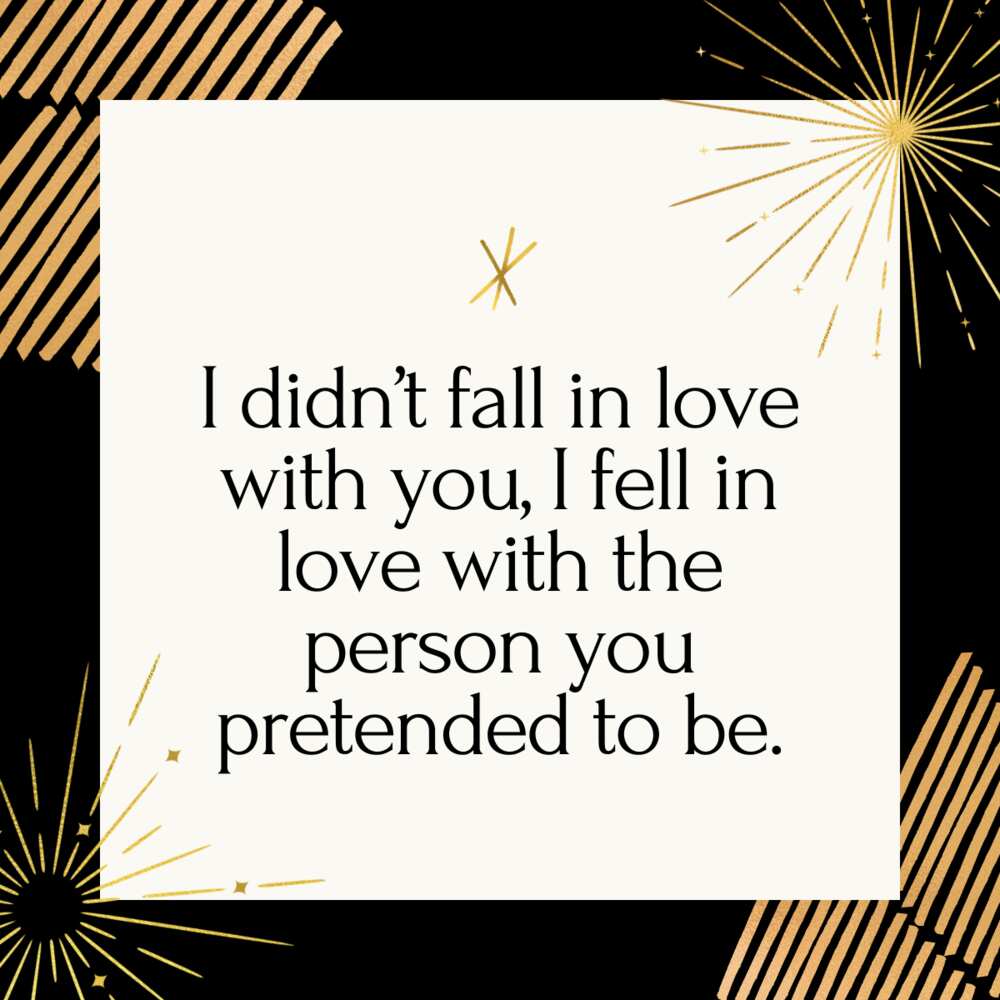 "I loved you at your darkest though you crucified me at mine." – Lennon Hodson
"Sometimes the people closest to you betray you, and your home isn't a place you can be happy anymore." – Kristin Cast
"Betrayal answers betrayal, the mask of love is answered by the disappearance of love." — Albert Camus
"Let's call cheating what it is: a complete betrayal of trust." - Greg Behrendt
"Betrayal can only happen if you love." – John le Carre
"I used to advertise my loyalty and I don't believe there is a single person I loved that I didn't eventually betray." - Albert Camus, The Fall
"I'm not really sure why. But... do you stop loving someone just because they betray you? I don't think so. That's what makes the betrayal hurt so much - pain, frustration, anger... and I still loved her. I still do." ― Brandon Sanderson, The Final Empire
"Love comes to those who still hope after disappointment, who still believes after betrayal, and who still love after they've been hurt."
"The worst mistake a man can make is to betray a woman who actually fought the world for him and stood by him and supported him when he was going through the worst in his life."
"You didn't just cheat on me; you cheated on us. You didn't just break my heart; you broke our future." - Steve Maraboli
When a friend betrays you quotes
Has a friend deceived you of late? Then here are some quotation betrayal that will help you stay strong even after the deception:
"Don't be sorry. I trusted you. My mistake, not yours."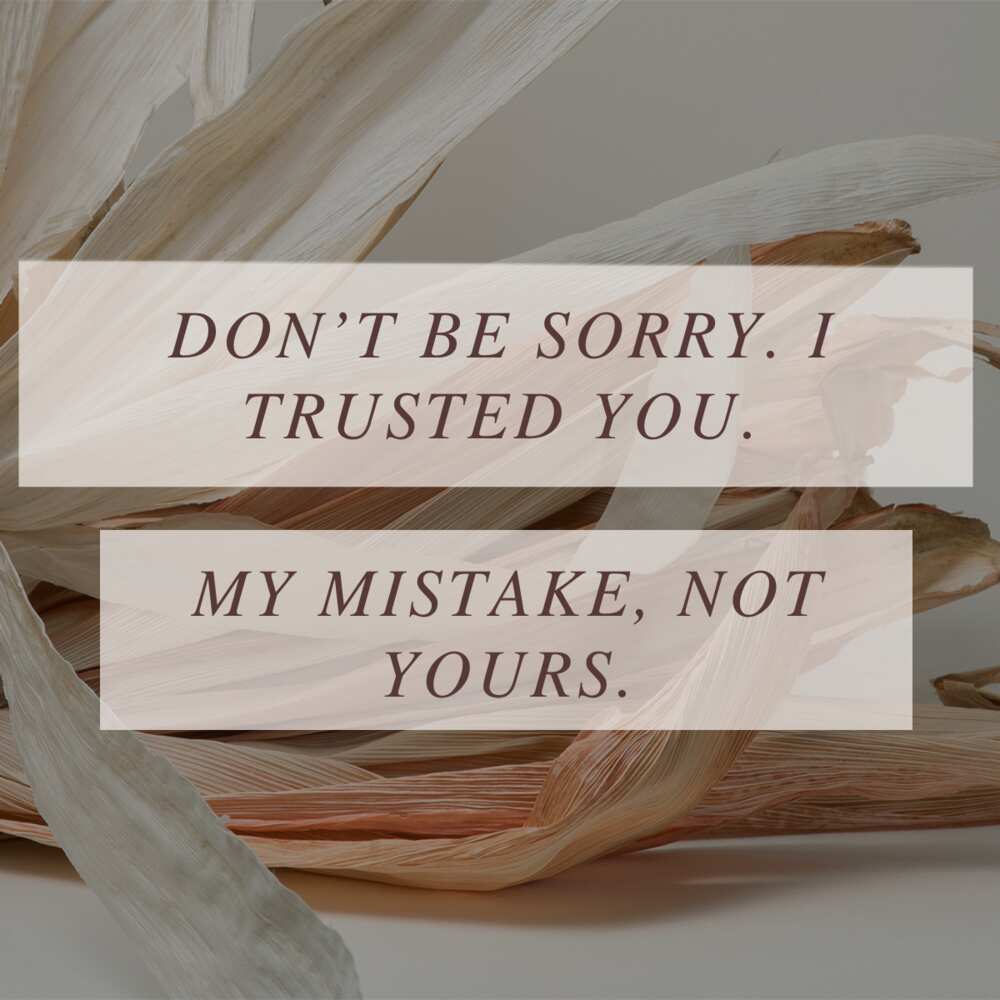 "Friends are supposed to be there for you when you cry, not the reason you cry."
"The saddest thing about betrayal in that it never comes from your enemies."
"The lesser the friends, the lesser the chances of betrayal." — Tupac Shakur
"It is easier to forgive an enemy than to forgive a friend.
"Some people are willing to betray years of friendship just to get a little bit of the spotlight." — Lauren Conrad
"An honest enemy is better than a false friend. When in doubt, pay more attention to what people do and less to what they say. Actions not only speak louder than words, they are more difficult to fake." – Zero Dean
"An honest enemy is always better than a friend who lies. Pay less attention to what people say, and more attention to what they do. Their actions will show you the truth."
"Don't fear the enemy that attacks you, but the fake friend that hugs you."
"Betray a friend and you'll often find you have ruined yourself." - Aesop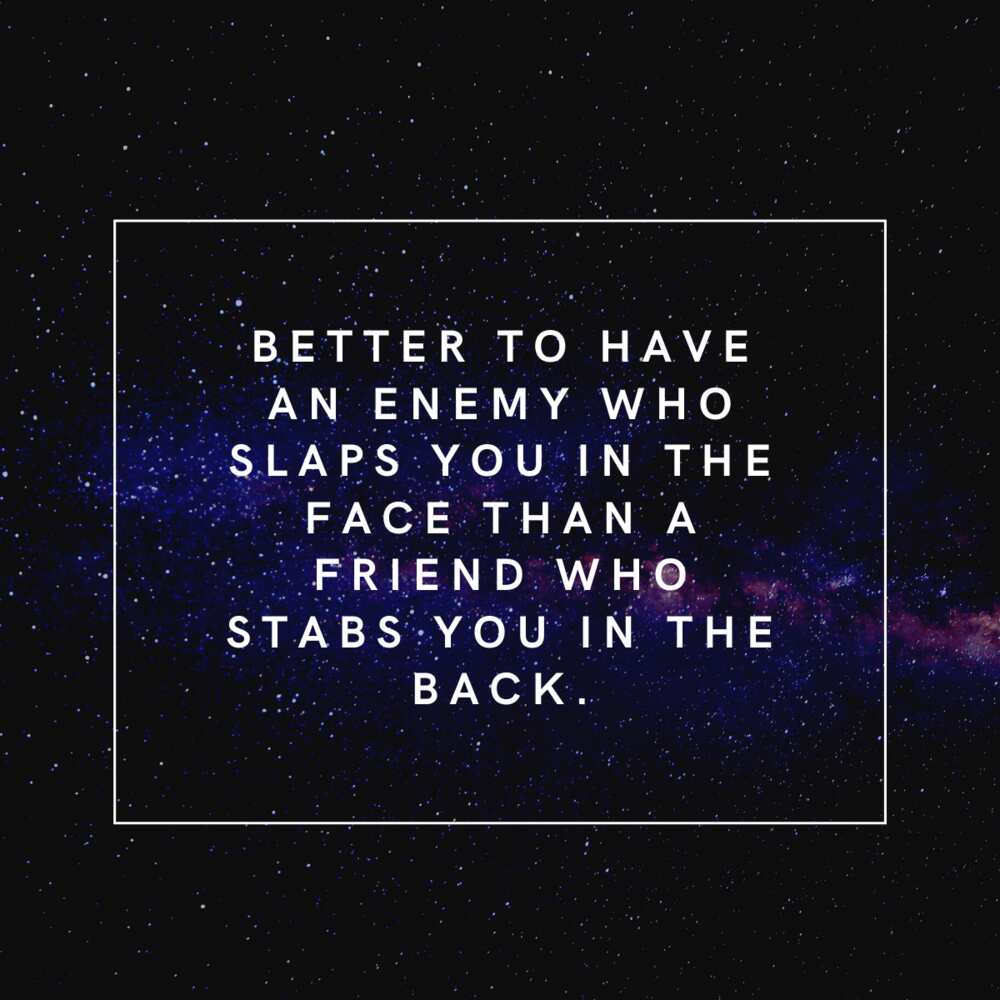 "Better to have an enemy who slaps you in the face than a friend who stabs you in the back."
"Be careful who you tell your feelings to because some people are waiting for the opportunity to use them against you."
"The worst pain in the world goes beyond the physical. Even further beyond any other emotional pain one can feel. It is the betrayal of a friend." – Heather Brewer
"You can list your friends but you can't count on them."
Funny betrayal quotes
Check out these funny betrayal quotes:
"My name must taste good 'cause it's always in your mouth."
"I think you chose the wrong career path. You should have gone into acting because you're so good at pretending to be something you're not."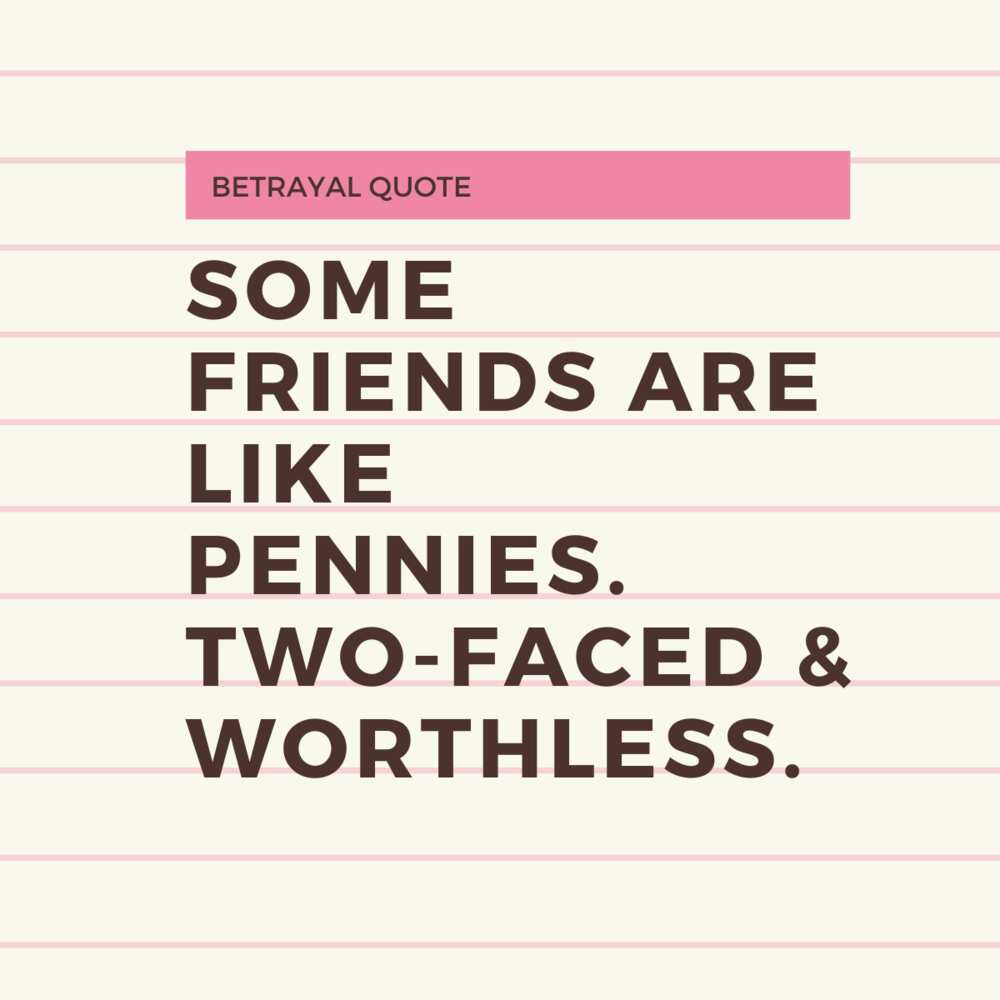 "If gossip were food, many people would be overweight."
"Since when did BFF stand for 'backstabbing fake friend?"
"I hope karma slaps in your face before I do."
"Some friends are like pennies. Two-faced & worthless."
"If you ran like your mouth, you'd be in good shape."
Which of these betrayal quotes did you feel spoke to you the most? Let us know in the comment section below.
READ ALSO: Beautiful angel quotes and sayings to calm and inspire you
Legit.ng reported that God blessed us with his angels so that they could inspire and help us. They respond to our needs and help us in different ways.
In our everyday life, we encounter difficulties that sometimes discourage us. Angels are always around to uplift us even though we may not realize it. Check out some of the beautiful angel quotes that will inspire and calm you.
Source: Legit.ng