2020 was challenging but be grateful, Obasanjo tells Nigerians
- The past year, 2020, was a challenging one due to the coronavirus pandemic which claimed over a million lives
- As for a former Nigerian leader, Olusegun Obasanjo, he is alive because God kept and for that, he is very grateful
- Obasanjo said anyone, especially Christians, who refuse to thank God will be failing in very significant duty
PAY ATTENTION: Join Legit.ng Telegram channel! Never miss important updates!
Ex-president Olusegun Obasanjo has urged all who survived 2020 and made it to 2021 to show gratitude to God.
According to the former president, though 2020 was a tough and challenging year, Christians will be failing in their duties if they refuse to give thanks to God.
The Cable reports that Obasanjo stated this at the second annual thanksgiving service of the Ogun state chapter of the Christian Association of Nigeria (CAN) in Abeokuta, the state capital.
The former Nigerian leader had undergone a COVID-19 test in August and his result came back negative.
According to him, it was the grace of God that kept those who survived the deadly virus and not because they were better than those who lost their lives to the infection.
He said he believes those who still alive were kept for a purpose and part of it may be for them to continue to serve humanity and God.
Obasanjo noted that anyone who fails to give thanks to God will be the ungrateful person and will be failing in a very significant duty.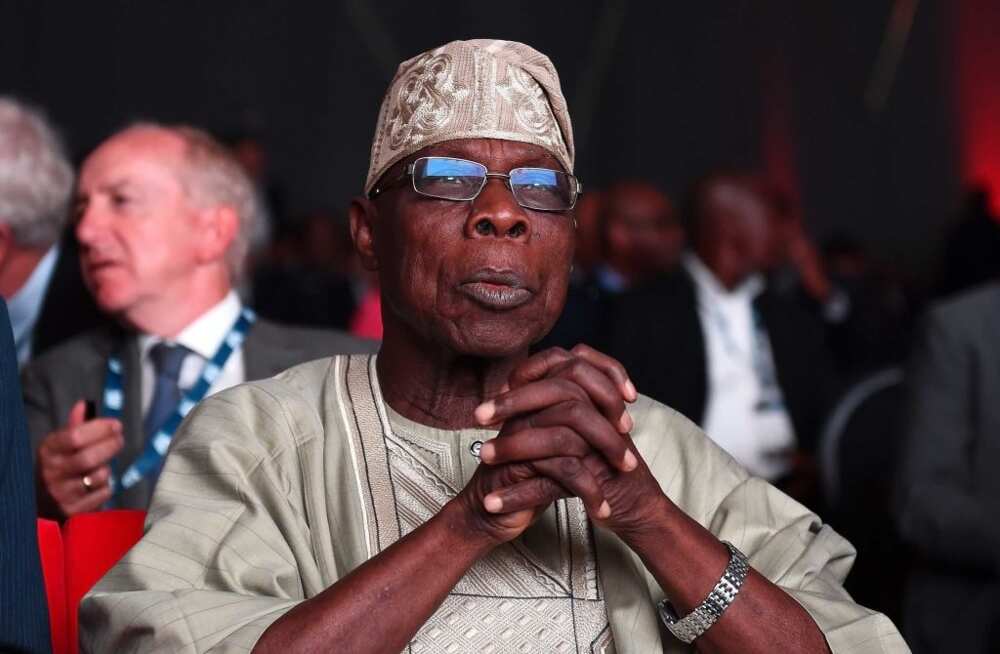 The former leader said:
"Last year 2020 was a very challenging year not only for us in Nigeria, not only for us in Africa but for the whole world.
"The fact that you are alive calls for giving thanks to God. It doesn't matter which way you look at it, that those who you know as a result of Covid-19 are no more here with us not because you are better than they are, more knowledgeable than they are, it's just by the grace of God.
"And if God gives you that grace, to still remain on earth, maybe for a purpose and I believe part of the purpose is for you to continue to serve humanity and to serve God. You cannot be a servant of God if you cannot give thanks to him."
Obasanjo's New Year Message
In an earlier report by Legit.ng, the former president had did a thorough assessment of the economy, security, and agricultural engagement under the watch of President Muhammadu Buhari.
In his New Year message to Nigerians, Obasanjo maintained that it is high time Nigerian leaders worked hard to diversify the economy and improve the worsening security crisis across the country.
He called on the government to centrally engage the agricultural sector in order to provide jobs and make "a glorious 2021."
6 things we don't want to happen in 2021 | Legit TV
Source: Legit