The phase of doing business is changing day by day as cryptocurrency and other digital assets like giftcards is replacing physical assets and exchanging of this digital asset to naira has been difficult in recent times, especially to Nigerians this is because there are people out there on the internet who claims they exchange or buy Giftcards and Bitcoin to Naira whom turns out to be rippers who run away with people giftcards and bitcoin without paying them. This can be so frustrating to the owners if they start wondering the process they went to earn and later got ripped-off by fake and scam exchangers
Let's not go too far the main reason for writing this post is to tell you about esetech.com.ng the best website to redeem your Giftcards and sell your bitcoin to naira with fast payment.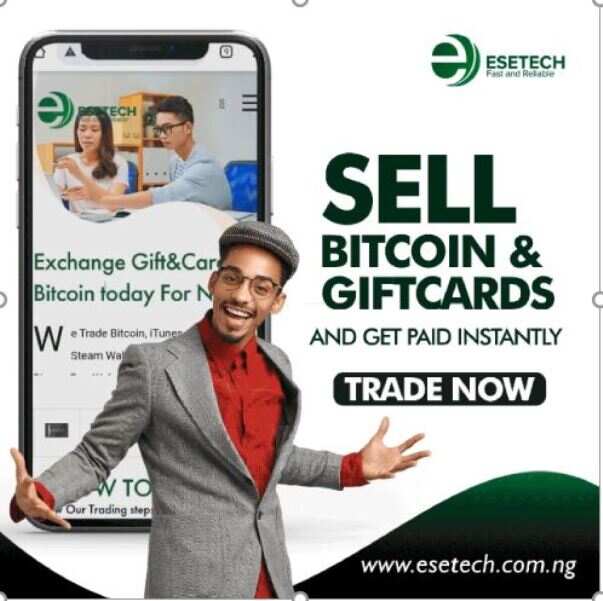 By knowing the best and safe website to sell your Giftcards and bitcoin, it saves you from been scammed, and one of the best things we look at in selling giftcards and bitcoin to naira is firstly the rate, payment speed, and reliability of the vendor and in this, we are recommending www.esetech.com.ng because they are fast and reliable website to sell your giftcards and bitcoin to without the fear of been scammed, they are 100% legit
Why Esetech.com.ng to sell my giftcards and bitcoin?
Firstly www.esetech.com.ng is a registered merchant with CAC they are very fast and efficient as their payment method is very fast. Secondly, Esetech has over 5000 daily customers counting so most people know they are legit and have been for operation for over 5 years. With Esetech you also have the benefit of trading your bitcoin or giftcards with their live agent who are always available 24/7 and the customer support services is very active.
How to trade with esetech.com.ng
To get started in selling your giftcards and bitcoin with www.esetech.com.ng there are basically a few things you need to do, firstly you need to visit their website at www.esetech.com.ng.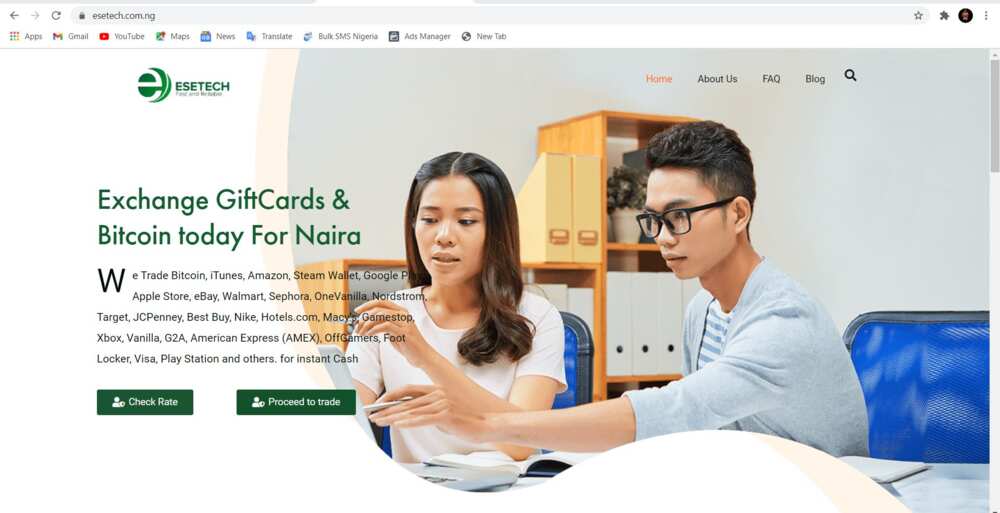 Then check their rate to know their current bitcoin and giftcards rate by clicking the check rate button on the home page After that click on the proceed to trade there you will be redirected to their trading dashboard
After that, you click on trade now button, when you click on the trade now a chat box will pop up to you then click on get started to fill in your phone number and your name when you do that the system automatically saves your details for future login you don't need to input it again when trading next time except you clear your browsing history.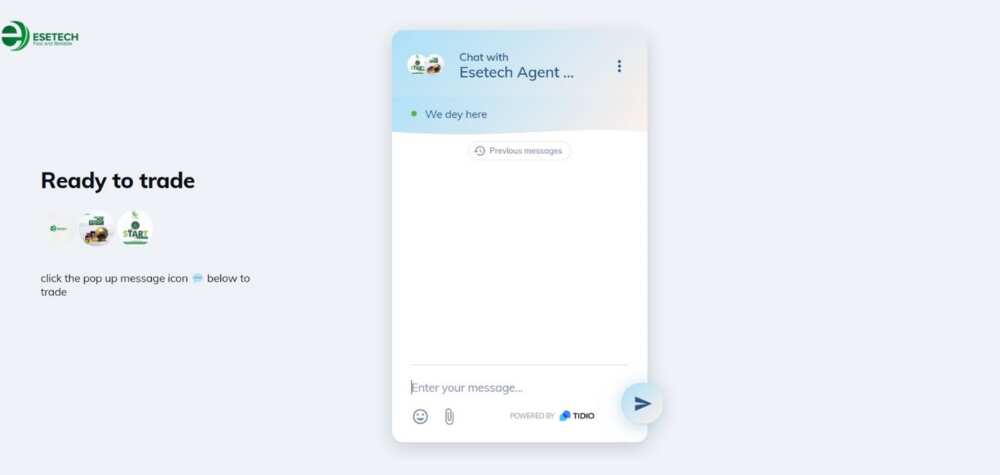 Now when you finally login you will have to send them a message what you wish to trade with them and an agent will reply you and you start your trade after a successful trade you will be credited on your local currency.
Now I believe this post will save you from rippers out there who claim the redeem Giftcards and buy bitcoin, So you have seen how easy it is to sell giftcards and bitcoin in Nigeria with esetech.com.ng without been scammed. Check out www.esetech.cong and start trading now…
[Sponsored]