Elon Musk surpasses Mark Zuckerberg, emerges as world's third richest person
- Elon Musk has gained the third position among the richest people in the world with a net worth of $115 billion (N44,434,850,000,000)
- The Tesla co-founder surpassed Mark Zukerberg who a few weeks ago got into the centibillionaire club
- Despite being the number three, he still has a big one to break to attain the second or first position held by Jeff Bezos and Bill Gates respectively
PAY ATTENTION: Click "See First" under the "Following" tab to see Legit.ng News on your Facebook News Feed!
Elon Musk, the co-founder of Tesla, has finally overtaken Mark Zuckerberg to become the world's third-richest person with a total net worth of $115 billion (N44,434,850,000,000).
Daily Mail reports that the two people who are leading the billionaire club and richer than the PayPal founder are Jeff Bezos and Bill Gates who have $202 billion (N78,050,780,000,000) and $125 (N48,298,750,000,000) billion going by Bloomberg Billionaires Index.
Tesla's shares that have been seeing positive rise since last year's October had a very big bump earlier in 2020 at $935 per share, a price that rose even higher at $2,213 on Friday, August 28.
On Tuesday, September 1, Tesla announced that it is working on calling for fundraising so as to get a total amount of $5 billion via stock sales. The company, according to Daily Mail, is now worth an estimated $440 billion (N156,101,560,000,000).
Some weeks ago, the Tesla co-founder overtook Bernard Arnault, sweeping off the fourth-richest person position after the shares of Tesla Inc. bumped up by 11% on Monday, August 17, adding $7.8 billion (N2,996,916,000,000) to his net worth.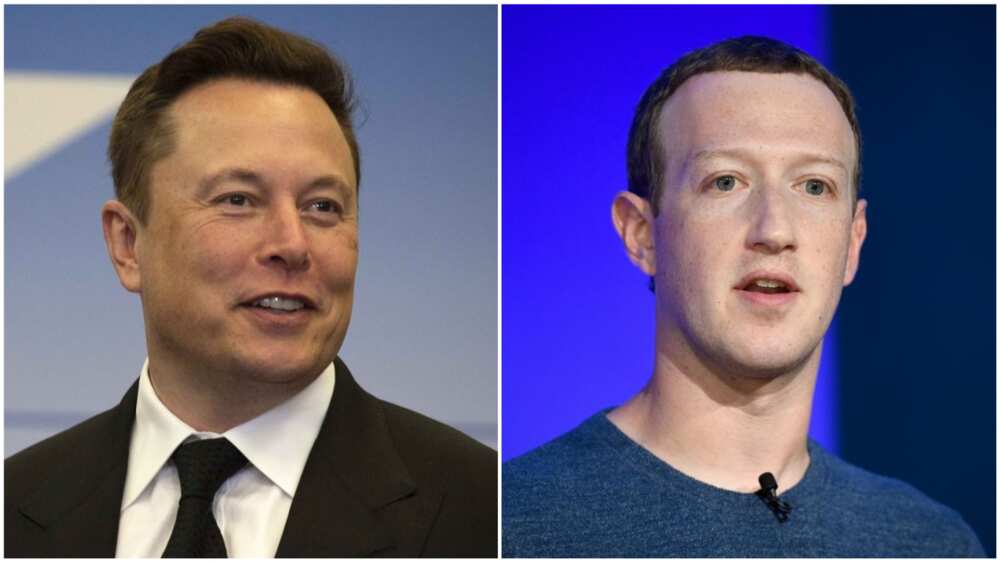 Aside from his electric car business, his Space Exploration Technologies Corp, popularly called SpaceX, could make his fortune even grow higher especially now that the company is about to sign a $2 billion funding deal which will catapult its value to $46 billion.
With his latest financial victory, he has not only beaten Facebook founder on the rank, he has also joined the centibillionaire club, swelling the number of people in that circle to four.
PAY ATTENTION: Download our mobile app to enjoy the latest news update
In other related news, the world's richest man, Bezos, added a whopping $13 billion (N5,054,010,000,000) to his fortune on Monday, July 20, the largest wealth growth for an individual since Bloomberg Billionaires Index was created in 2012.
On the same day, Amazon's shares jumped to 7.9%, the most it has been since December 2018, Bloomberg reports.
It should be noted that Bezos, the founder of Amazon, has had his fortune greatly increase from $74 billion in 2020 to $189.3 billion, despite the US economy being hit hard due to the coronavirus pandemic.
Would you rather have money or be poor and have a good family? | Legit TV
Source: Legit.ng