Who is Katie Leclerc? She is a beautiful and talented lady who can illuminate your day with her generous smile. This lady has a little peculiarity which you will never tell if you do not read the article and learn what makes her so special and what inspires people to never step away from their path to implementing their dreams and success.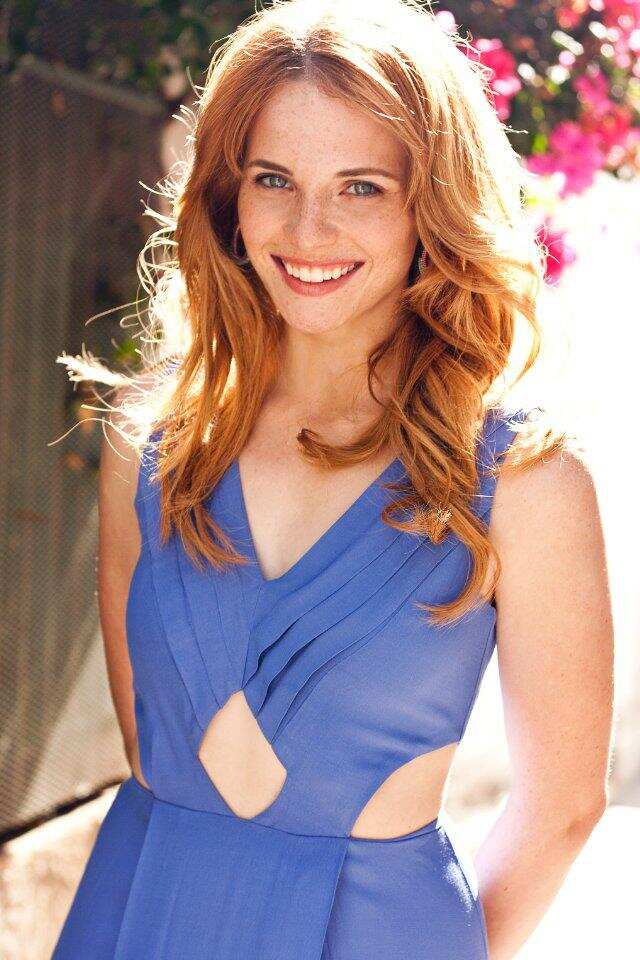 Celebrities are the main role models and sources of inspiration for many people in the world, and Katie Leclerc is a perfect example of such a famous personality. Her story will show you that any problem is possible to overcome if you are able to work hard on yourself and be committed to happiness and positive thinking.
Katie Leclerc biography and career
Katie Lynn Leclerc is a famous American actress and also a producer. Many people know her from a variety of television series such as Switched at Birth, Veronica Mars and Fashion House. These are the most famous works of the actress. She also starred as a guest star in such TV shows as The Naked Trucker and T-Bones Show, The Riches, Saints & Sinners, The Hard Times of RJ Berger. Berger, CSI: Crime Scene Investigation and Community.
While still being a little schoolgirl, Katie fell in love with theatre and acting when she took part in a school theatrical performance. When Katie Leclaire enrolled at Valley Center High School in San Diego, she continued to develop in this creative direction, studying dramatic art.
Katie Leclerc made the first appearance on the television in the year 2005 when she appeared in the TV series Veronica Mars. In 2011, this American actress received the lead role in the television series Switched at Birth. Actually, the actress's filmography list includes much more movies and series. They are:
Round of Your Life (2019)
A Bride's Revenge (2019)
Psycho In-Law (2017)
Party Boat (2017)
Confess (2017)
Noches con Platanito (2015-2017)
The Big Ben Theory (2011-2017)
Holiday Breakup (2016)
Mesmerized (2015)
The Reckoning (2015)
Cloudy with a Chance of Love (2015)
The Ex List (2008)
Gravy Train (2006)
Shooting advertisements for some famous brands like GE, Pepsi, Cingular, Comcast did not come into the picture without the participation of Katie Leclerc. The creative work of our celebrity has gained her traction in the form of several awards, which only show that Katie is a very talented actress and is a true professional in her business.
READ ALSO: Somkele Iyamah biography and facts
She was nominated at Indie Series Awards in 2014 for the Best Guest Star in Comedy (My Synthesized Life, 2013). In 2013 Katie Leclerc was nominated at Teen Choice Awards in the category Choice Summer TV Star: Female (Switched at Birth, 2011), and won the award. The actress was also nominated for the same TV series at Teen Choice Award in the category Choice TV: Breakout Star in 2011.
What is Katie Leclerc age?
The star of Switched at Birth Katie Leclerc was born on the 6th of November in 1986 in the city of San Antonio, which is located in Texas. The full name of the lady is Katie Lynn Leclerc. To date, the actress has already turned 33 years old, but she looks very young and attractive, delighting her fans with her incredible beauty every day.
Personal life
On the 6th of September in 2014, the American actress got married to Brian Habecost. Katie Leclerc husband is a real estate agent. Unfortunately, just three years later, in 2017, the couple broke up.
Despite this pity fact, that Brian and Katie are not a couple anymore, you can enjoy this lovely and so romantic footage of Katie Leclerc wedding right below.
Is Katie Leclerc deaf?
When Katie Leclerc was 17 years old, she began to learn American finger-speech (in other words, a sign language), even before she was diagnosed with Meniere's disease. The diagnosis was made when she was just 20 years old. Symptoms of the disease include hearing loss and dizziness. The actress's father and her older sister are also suffering from this disease. The actress freely uses her speech despite her hearing problems.
So if you had a question about is Daphne from Switched at Birth really deaf, now you have an answer for it. This role is a true testimony of how talented the actress is. Knowing the fact that she became ill when she was already an adult and used the oral speech the way healthy people do, she had to train a lot to represent the accent of deaf people, who are ill from the birth or very young age like her character.
Now, you know the little secret of Katie Leclerc, which is actually not a secret at all. The actress speaks up to the public about her problems with hearing, gives interviews on this topic, and also plays the roles of deaf people in films.
READ ALSO: Heather Storm bio: age, measurements, marital status