Poorest country in Africa in 2018
What are the determinants of the poorest country in Africa? The impoverished country is one with limited resources for development and infrastructures for a better life. How does its economy look like?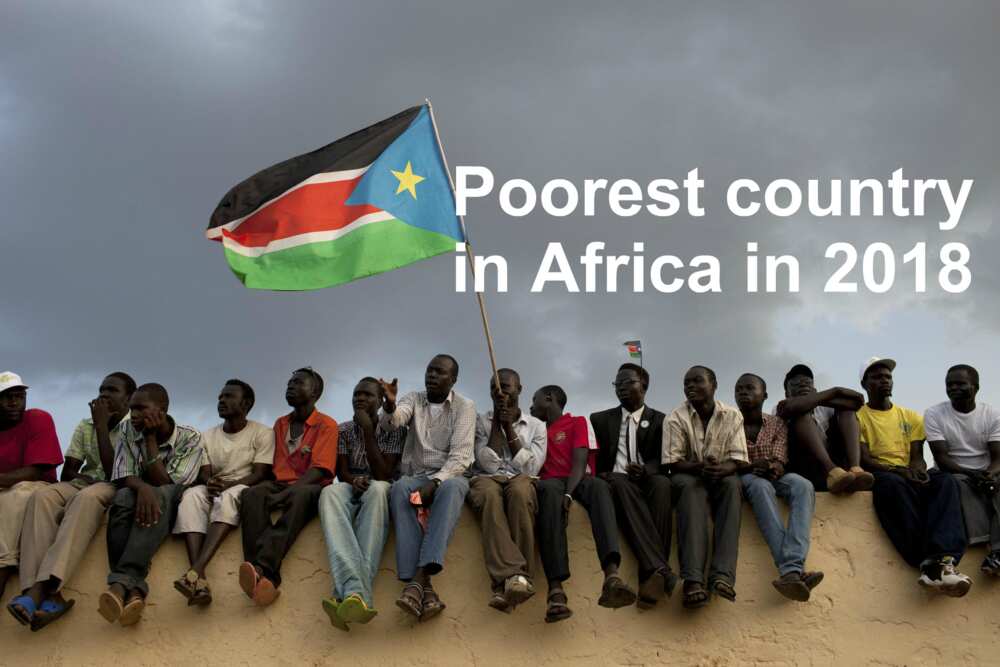 The poorest country in Africa in 2018
The notion "poor" is rather contradictory, especially if one talks about countries. It depends on what characteristics were taken into consideration.
READ ALSO: Top 10 poorest country in Africa
What African countries may be defined as "poor"?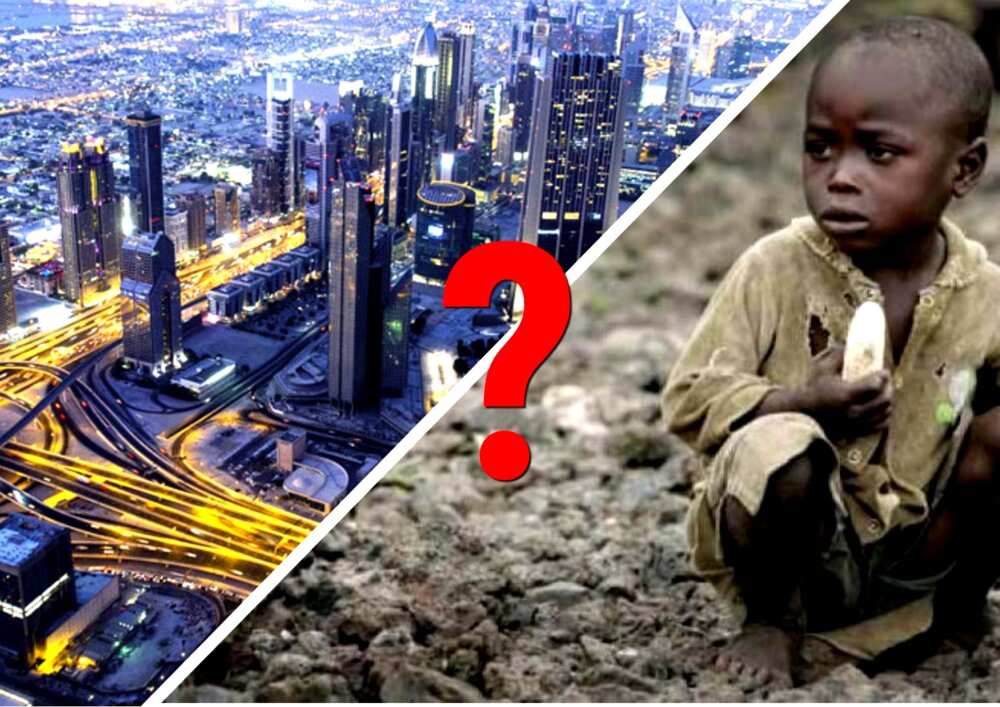 From the recent report, announced by the Brookings Institution, we can see that this year the level of poverty in Nigeria has increased to 87 million people. The previous year, this place was taken by India, who had 73 million residents existing in the poor conditions.
Most people in Nigeria live on about $1.90 per day.
The main reason for such a large number of poor people within Nigeria is its fast growth. It rises quicker than the economy does. At present, Nigeria's population is more than 198 million according to www.worldometers.info.
However, it should also be noted that the most significant number of people living in poverty actually does not define the country's poorness. To be poor as a country means the state of being less successful economically or due some other social issues.
As a matter of fact, the state of the country's wealth is defined by GDP per capita (Gross Domestic Product per capita). It indicates the state of living conditions and is based on purchasing power parity (PPP) within this particular country.
Rather often countries with high level of poverty throughout the world may be a potential source of useful minerals. One can make plenty of money on them. However, lack of modern infrastructure makes the processes of development and prosperity impossible for them.
READ ALSO: Poor cities in Kenya: top 5
Which country is the poorest on the African continent based on GDP in 2018?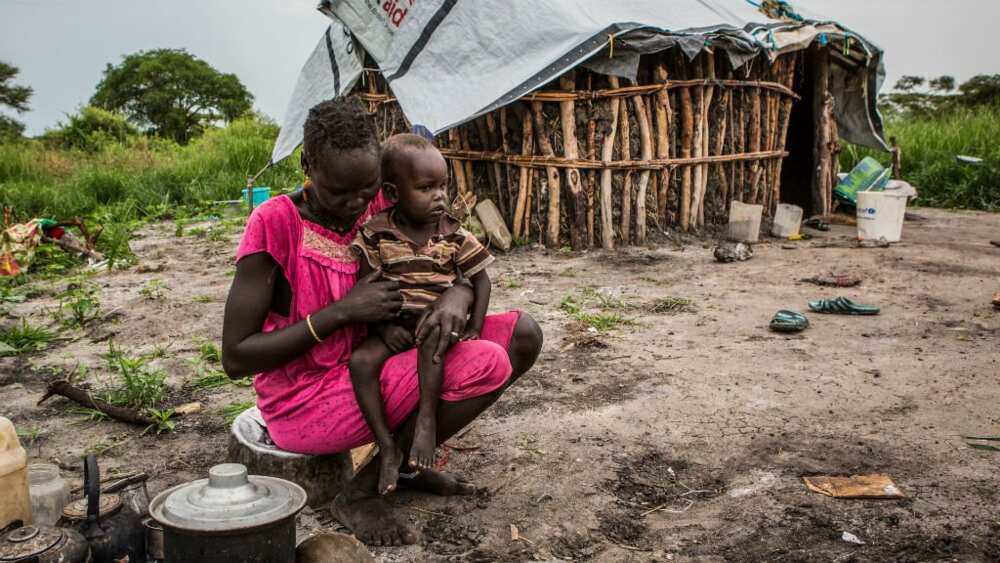 The lowest GDP this year, according to data provided by imf.org, is observed in the country of South Sudan. Its GDP per capita is $306.7. This number defines it as the poorest country in Africa 2018 and poorest country in the whole world this year.
This country is one of the most oil-dependent in the entire world! The oil exported into other countries directly influence its economy:
more than 95% of government revenues;
nearly 60 % of GDP.
Oil is thought to be a "black gold" for some countries. It brings prosperity and stimulates economic development. However, South Sudan is a country, where you can still observe people living without electricity, running water, with a few paved roads, high percentage of illiterate and food insecurity.
READ ALSO: List of oil and gas companies in Nigeria and their websites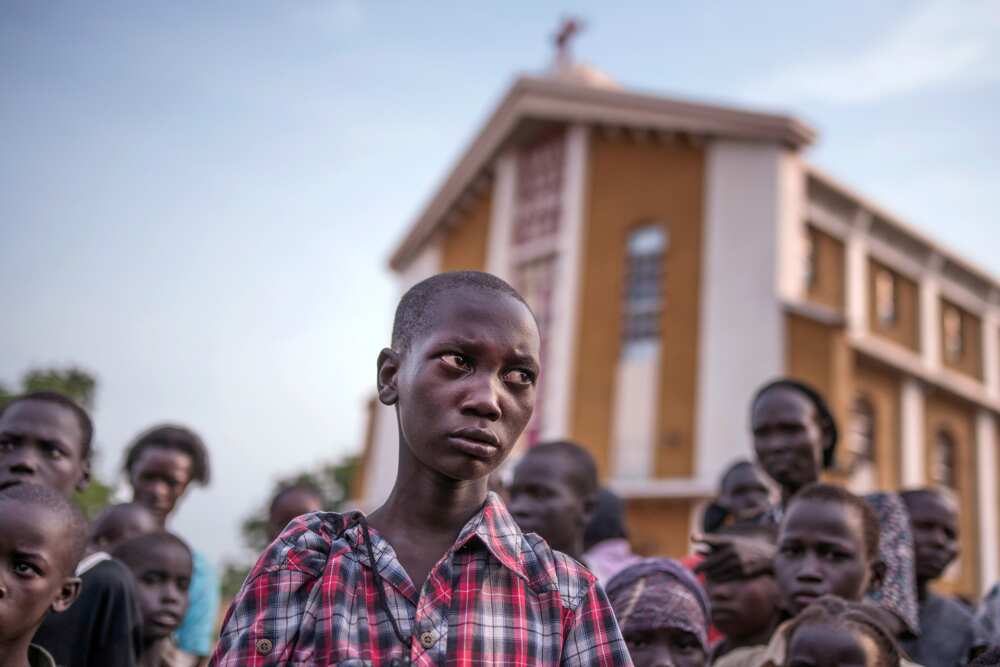 Oil production was also reduced. The main reason why it happened is the beginning of the civil war.
South Sudan does not have any facilities for industry or infrastructure development. Currently, it mostly depends on the services provided by Kenya, Sudan and Uganda. Poverty is a rather common phenomenon for its population because of the high level of inflation. The budget expenses are covered by the money obtained by the government from the central bank.
How does the economy of South Sudan survive?
the country exports timber;
it has large deposits of copper, iron ore, silver, mica, chromium, zinc, gold, and tungsten;
it uses hydropower for electricity production;
the country's agriculture sector produces gum arabic (acacia gum), tapioca, peanuts, cotton, sorghum, sesame, wheat, banana, sweet potatoes, mangos, papayas, and sugarcane.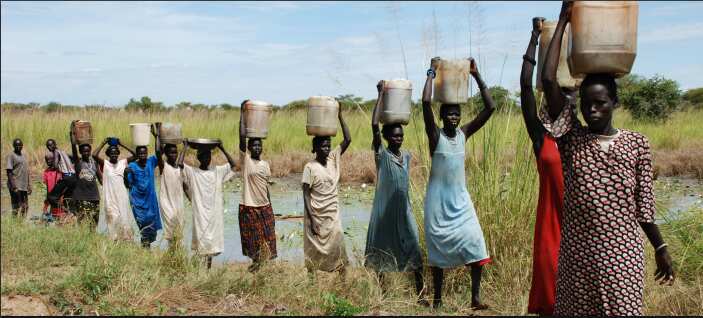 To stop the decline of the South Sudan economy, armed conflict should be brought to an end. The country needs stability and peace to heal, attract investors and develop.
To conclude, one has to mention that the notion of "the poorest country" is still quite relative. You can see many rich people, whose income exceeds a few billion within a country that is thought to be poor. After all, we can say that "the poorest" rather relates to the most undeveloped country, which has social difficulties on both governmental and economic growth levels.
READ ALSO: Which country is the richest in Africa?
Source: Legit.ng