Nigerian journalist accuses crime reporters of aiding police brutality of suspects
Frontline Nigerian journalist and Editor-in-Chief of Legit.ng, Bayo Olupohunda, has accused crime reporters of aiding brutality of crime suspects by the Nigerian police.
Olupohunda stated this in a tweet via his Twitter handle, @BayoOlupohunda, on Friday, May 18.
READ ALSO: Saraki vs IGP: Return suspects to Kwara - Judiciary to Police
The prominent journalist stated that crime reporters aid brutality of suspects with the kind of implicating and prejudicial questions they ask crime suspects.
He also condemned the practice of parading suspects at police command and pronouncing them guiltybefore trial as unconstitutional.
He said: "The practice of parading suspects at police command and pronouncing then guilty is totally unconstitutional. Suspects should be paraded only for the purpose of identification. Crime reporters encourage this practice by asking questions that suggest they are guilty of the crime"
He charged Nigeria's crime reporters to always investigate beyond the claims made by police.
He tweeted: "The job of the crime reporter is to look beyond claim by police who often arrest Nigerians indiscriminately. So many innocent Nigerians languish in jail or have died. Crime reporters have become part of the problem by deepening the concept guilty as charged without evidence."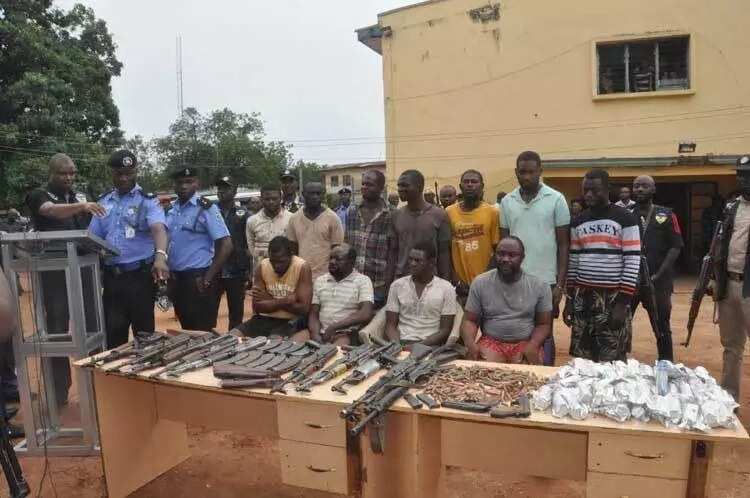 Olupohunda urged the Nigerian Crime Reporters Association to call on their members to report crimes with global best practices.
"The Nigerian Crime Reporters Association must call on their members to adhere to journalism best practices. The life of Nigerians is far more sacred than pecuniary gains the police dish out to crime reporters to encourage brutality on Nigerians," he tweeted.
Read the complete tweets below:
PAY ATTENTION: Install our latest app for Android, read best news on Nigeria's #1 news app
Meanwhile, Legit.ng previously reported that Pope Francis denounced 'fake news' as evil and urged journalists to make it their mission to search for the truth.
The pope said the first case of fake news is in the Bible when Eve was tempted to eat the forbidden fruit based on disinformation from the serpent.
Comparing fake news to the serpent's message of temptation in the Bible, Pope Francis said: "We need to unmask what could be called the 'snake tactics' used by those who disguise themselves in order to strike at any time and place."
The pope called for a commitment to restoring the "dignity of journalism" and urged reporters to speak the truth with a journalism that is "truthful and opposed to falsehoods, rhetorical slogans, and sensational headlines."
Lagos Police Commissioner parades suspected criminals (Nigeria News) | Legit.ng TV
Source: Legit.ng