Top 10 best body creams for fair skin: The ultimate hydroquinone-free collection!
Quality lightening cream variations are offered by lots of brands today; as a result, it is indeed possible to find entirely natural creams for fair complexion skin, but it's not that easy! Moreover, good body cream for chocolate skin has to be effective after all!
Different girls want to bleach their skin for various reasons and bleaching will most certainly lighten your skin to the color you have almost dreamed about!
Take a look at these names of cream for fair complexion that are being sold like hot cakes at the moment: these creams will transform your skin into fair and white miracle. What is important is that your natural skin color doesn't really matter whether it's dark charcoal or if fair complexion!
Many of you have probably tried searching for the best lightening cream for black skin without hydroquinone with natural skin lightening ingredients and you have found them - all the products in this list do not contain any hydroquinone at all!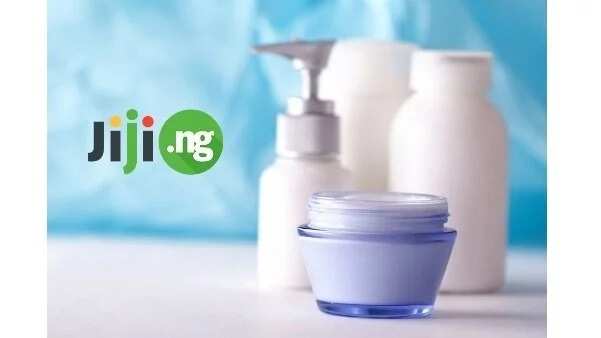 Find branded all-natural, dermatologically tested lightening creams easily and cheaper on Jiji!
Install free updated Jiji app now – shop with maximum comfort from everywhere you are!
Best toning cream for fair skin #1: Meladerm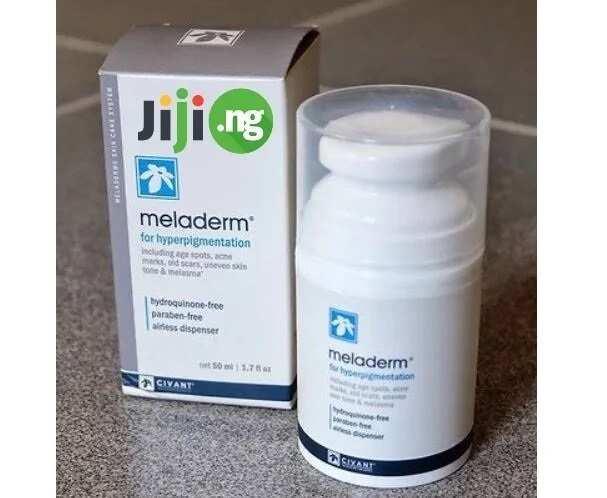 Meladerm skin lightening cream is definitely the best toning cream for black skin without hydroquinone that has ever existed!
It is a unique remedy that acts as a natural skin lightening, bleaching and whitening cream. This cream is effective against dark spots, hyperpigmentation due to age, imperfect skin tone and this is not the end of the list. It contains Alpha Arbutin, Kojic Acid and Vitamin C that your skin will definitely enjoy!
According to a huge number of positive reviews, this is the best skin lightening cream for dark skin and the results can be seen as soon as within 14 days!
#2: Nivea body cream for black skin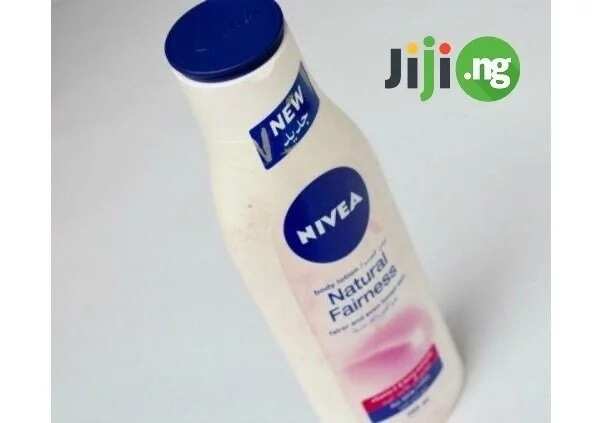 NIVEA Natural Fairness Body Lotion is an everyday moisturizer that will bring out your skin's natural radiance. If you use it daily, this best whitening body lotion by Nivea will give you a velvety smooth skin that will also be naturally fairer!
Best whitening cream by Nivea properties:
· a ground-breaking blend with liquorice and berry extracts is said to grant even-toned fairness to your skin;
· fights pigmentation;
· provides reliable protection from the harmful sun rays with its effective UV filters.
Rub this Nivea body cream for chocolate skin and massage it all over your body.
#3: Jergens cream for dark skin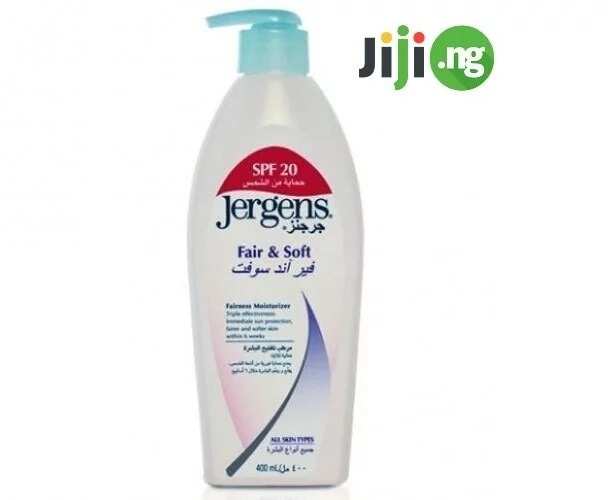 Are you in search of the best whitening cream for face and body produced by a renowned brand? Give Jergens' a try!
Jergens Fair and Soft Fairness Moisturizer properties:
· guaranties to mildly lighten your skin in about 40 days;
· features SPF 20 for perfect protection from the sun;
· gently refines dry and tanned skin by peeling off dead cells;
· packs essential moisturizers to effectively hydrate your skin, which is essential after spending time in the sun.
Best toning cream for black skin #4: Skinceuticals Advanced Pigment Corrector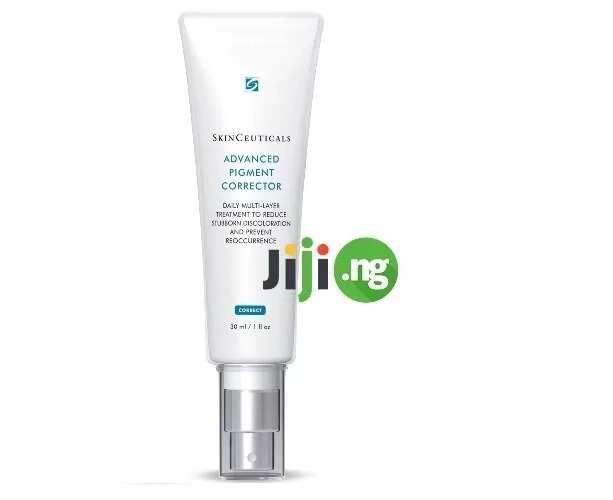 Skinceuticals Advanced Pigment Corrector is a light versatile lotion that is great against dark spots and age spots caused by hyperpigmentation. The lotion diminishes the skin discoloration and makes the skin tone more even.
This corrective lotion should be used every day if you want to see sustainable results in 2-4 weeks!
# 5: Fair and Brite cream review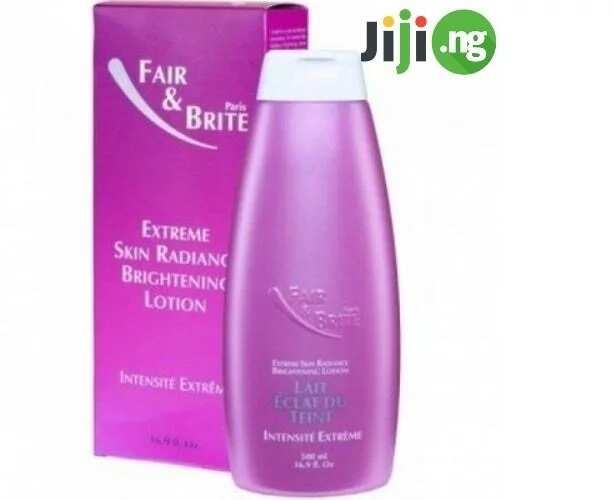 Body whitening cream best brand, Fair & Brite suggests trying Extreme Skin Radiance Brightening Lotion. It doesn't have to be the best skin whitening cream in the world in order to be effective: it lightens the skin but it doesn't whiten. So if all you need is just to lighten your skin, don't hesitate to go for this remedy!
You will like the difference in your black or dark skin that will also become much smoother.
Main properties:
· moisturizes and lightens skin;
· reduces age and dark spots;
· slows down wrinkles appearance.
Best body cream for dark skin #6: SkinBright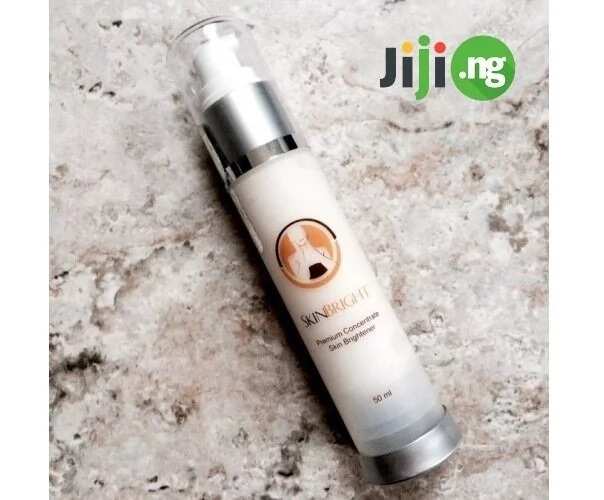 We can say without any exaggeration that SkinBright is the best lightening cream in Nigeria, since it is extremely effective and currently one of the best whitening body lotion for black skin. It contains 2 revolutionary components that make it so outstanding.
Most effective whitening body lotion's most active ingredients are Alpha Arbutin and Kojic Acid and they make the product one of the best body lotion for dark skin. Even the name of this lotion hints that this is one of the best body cream for lightening which works best for African type of skin. With a regular usage you can expect the results in 3-4 weeks already!
Best cream for dark skin tone #7: Illuminatural 6i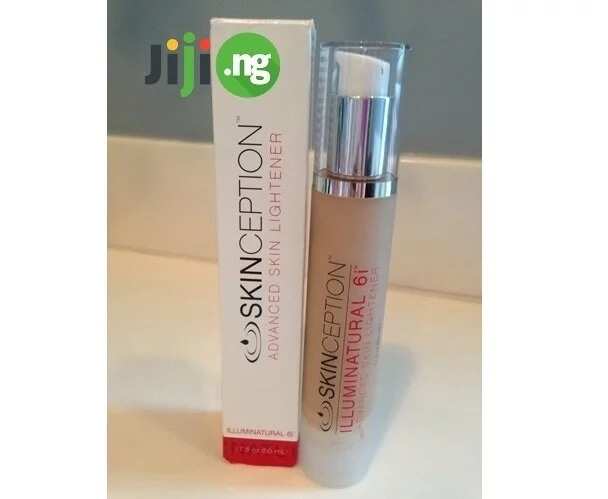 Trying to find the best body cream for fair skin in Nigeria? Opt for Illuminatural 6!
Illuminatural 6i is a skin-lightening product created using Food and Drug Administration approved components. This is a time-proven product that really helps to diminish hyperpigmentation. Illuminatural 6i Skin Lightening Cream is the only clinically proven skin lightener on the market whose effectiveness has been clinically proven!
Penetrating deep inside your skin, the cream prevents the skin from producing melanin. This cream is supposed to brighten your skin in about two weeks only!
Best cream for chocolate skin colour #8: ZetaWhite
Zeta White (UK) produces fairness creams that really work. It makes your sensitive skin lighter and supplier with this miracle lightening cream.
It consists of only natural ingredients and is available all over the world.
Zeta White kit packs lightening face wash, brightening moisturizer, lightening night cream and 3-Point Lightening System. This system is 95% organic, completely safe and effective after only 3-4 weeks of usage!
Best body cream for fair skin # 9: Amoils H-Age Spots formula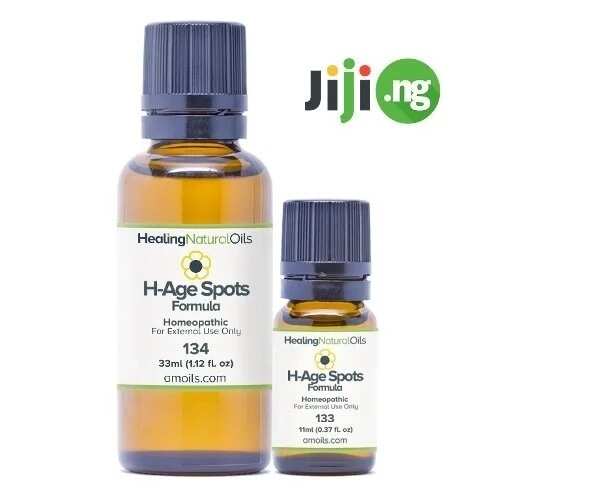 Amoils H-Age Spots formula is manufactured by FDA approved laboratory and it's a very popular natural product for reducing dark spots produced by a famous brand.
It's not really a cream or a serum, it is an oil and it's a milder and safer alternative for the skin bleaching. Its totally natural formula fights age spots, dark spots and liver spots caused by extensive pigmentation.
H-Age Spots Formula contains 100% of natural ingredients and guarantees results in a month. Otherwise, you can have your money back in 90 days period.
#10: Dove cream for fair skin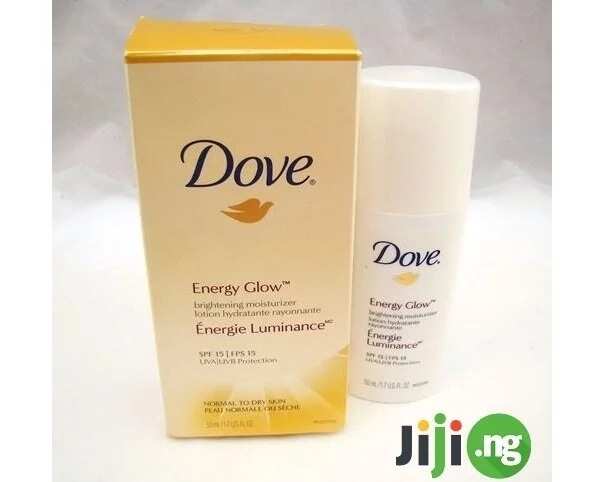 Dove Energy Glow Brightening Moisturizer Lotion can quite be called the best whitening cream for body. This indulgent spa-textured body lotion smells fantastic and gives your body unbeatable first-class care!
You will need just this single product for your hydrated and smooth fair skin. This moisturizing body lotion from luxury DermaSpa collection consists of only natural skin lightening products and is formulated for quick noticeable results.
Therefore, you don't have to keep looking for the best whitening body lotion in the world – choose lightening creams from these branded options and you will get the fair skin of your dream in the most natural way!
Buy all kinds of natural remedies for fair skin cheaper on Jiji!
Install free updated Jiji app now – shop with maximum comfort right from your smartphone.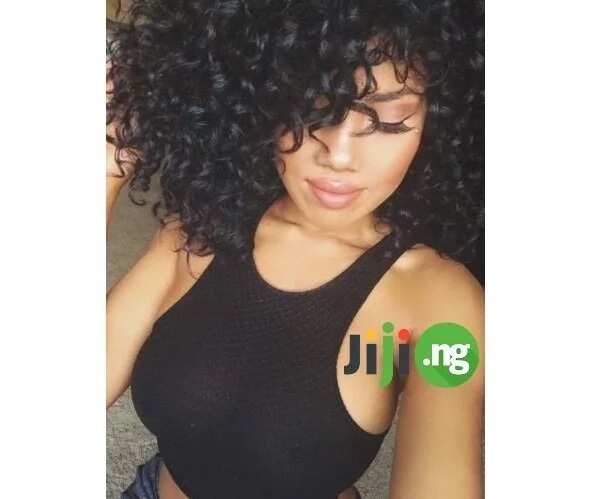 Source: Legit.ng