Nigeria, UK trade may rise to $4.5 billion after BREXIT
- The trade relationship between Nigeria and the United Kingdom may increase
- The existing relation may increase to $4.5 billion from the present $3.7 billion after Britain exits the European Union (EU)
The Commonwealth Secretariat has said that the existing trade relationship between Nigeria and the United Kingdom may increase to $4.5 billion from the present $3.7 billion after Britain exits the European Union (EU).
Speaking during the a stakeholders forum of Britain Exit (BREXIT) in Abuja on Thursday, May 11, the executive director Nigerian Export Promotion Council (NEPC) Olusegun Awolowo said the commonwealth Secretariat have chosen Nigeria after India to host the forum.
Awolowo said this is due to the importance of the country in Britain's bilateral trade relations.
READ ALSO: Buhari's Chief of Staff Abba Kyari wants to cut off these 7 ministers from the president? (SEE LIST)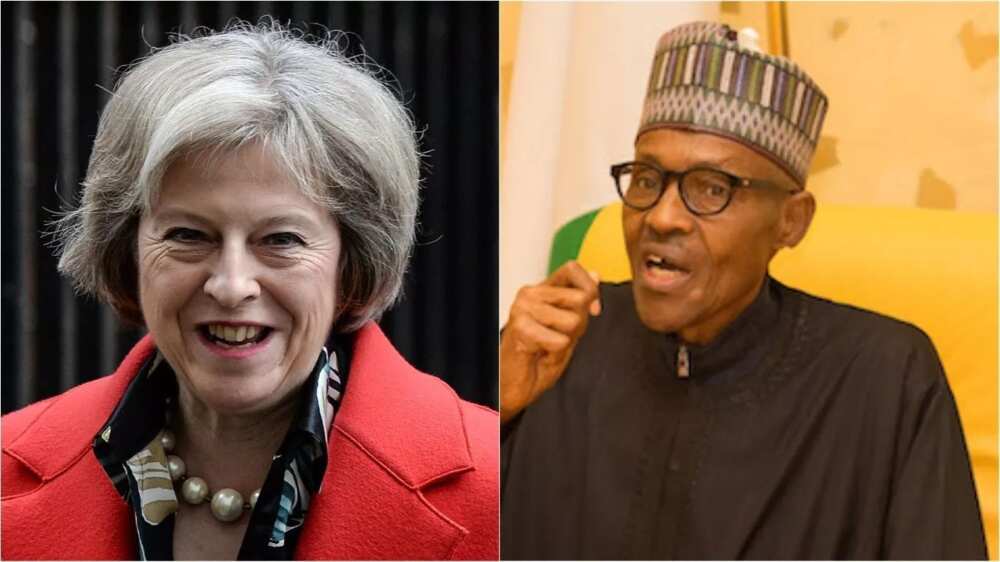 "We are glad that the Commonwealth took it up to help us with this forum to look at the impact and prepare. With this, we will be able to mitigate the challenges that will come with BREXIT," Awolowo said.
Legit.ng gathered that the Commonwealth said with the proposed Trade and Investment Cooperation Agreement (TICA) between the two countries, Foreign Direct Investment (FDI) could rise to over four billion pounds from one billion pounds by 2030.
It was also gathered that if they implement programmes to improve trade competitiveness and ease of doing business to would be fast tracked.
READ ALSO: Freed Chibok girls have bullet fragments; will need surgery - FG
Awolowo also said that the EU is one of Nigeria's greatest trade partners, but that Britain is the largest trade destination for Nigeria.
"There are opportunities and challenges in it but we will take the advantages and one of such is that we have historic ties, the same language and the highest number of Nigerians in the Diaspora are in UK - over two million," he said.
"These are just a ready foundation for trade. Even when we have challenges with the EU, we can negotiate directly with the UK and continue to push Nigerian goods into the UK," Awolowo added.
Legit.ng had earlier reported that Britain in a referendum voted to leave the European Union in 2016.
Following the 2016 referendum, the UK government triggered the withdrawal process on Wednesday, March 29, thereby setting the date for the UK to leave the EU by April 2019.
Watch this Legit.ng video of Nigerians reaction to inflation of goods in the market:
Source: Legit.ng