Buhari's ill-health: Fani-Kayode is beating drums of war, says O'Oduwa group
- A socio-political organisation, Concerned O'Oduwa Progressive Youth Assembly has spoken on President Muhammadu Buhari
- The group condemned the calls by a former minister of aviation, Femi Fani-Kayode, that Vice President Yemi Osinbajo should take over government from Buhari
- The group also questioned the mental state of the former minister
A socio-political organisation, Concerned O'Oduwa Progressive Youth Assembly has condemned the calls by Chief Femi Fani-Kayode suggesting that Vice President Yemi Osinbajo should take over government from President Buhari
According to COPYA, the untoward behaviour "is unfortunately something that is culturally associated with instances of genetically oriented mental health issues or at best indicative of substance abuse."
The national co-ordinator of the group, Kola Salawu, at a press conference in Lagos, advised the former minister to stop blackmailing PresidentBuhari.
He described recent outbursts by Fani-Kayode as campaign of misinformation as well as disinformation that have been mounted by anarchists who have wickedly chosen to see nothing positive in the good things going on in the country.
READ ALSO: Vice President Yemi Osinbajo arrives Katsina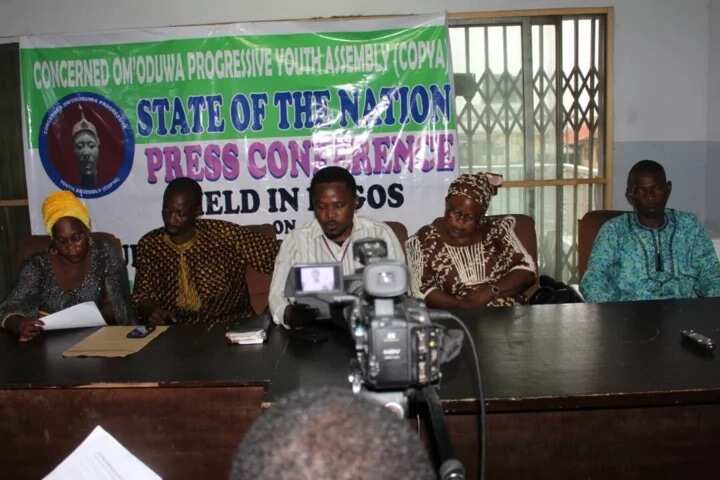 Salawu wondered why a man currently scurrying from one court to another over cases of graft brought against him by the Economic and Financial Crimes Commission (EFCC), over offences which dated as far back as when he was in office as an appointee of the Peoples Democratic Party (PDP), would embark on such destructive pilgrimages.
"FFK is someone who had the benefit of being in office courtesy of a political party which blatantly stated that "stealing is not corruption". And it is on record, judging from the avalanche and plethora of cases hanging on his neck like an albatross that, he might have used his slot in government without servicing the Yoruba interest but on his.
"Curiously, the same FFK is today constituting an obstacle to the Yoruba in the Federal Executive Council (FEC) and those appointed into other positions of responsibilities by President Muhammadu Buhari.
He is running an evil campaign of calumny and blackmail against the President and we think this is in the hope that he can drive a wedge between Buhari and the Yoruba in his cabinet so that they can be shoved aside,'' he said.
Osinbajo, the group devised, should not to be carried away by the ethnic drums being beaten by FFK and his likes "knowing well that such characters are alone in this endeavour."
He said: "The Acting President must not heed the call for war being chorused by this rubble and must not allow himself to be dragged into dirty politics at the detriment of his spiritual and professional calling as an accomplished Nigerian before venturing into politics."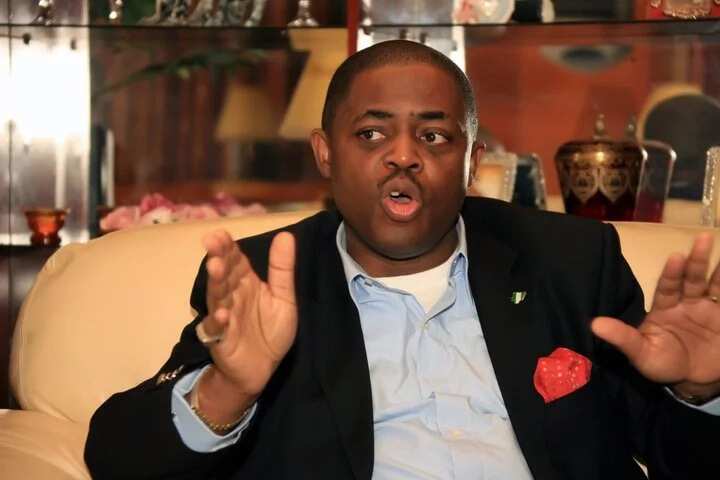 READ ALSO: House of Representatives oppose N51.9bn vote for SGF office
According to him, Fani-Kayode has taken the proverbial sacrifice far beyond the indicated road junction in his recent call on Osinbajo to take over government from Buhari.
"It must be noted that once a letter is said to have been brought under Section 145 of the Constitution of the Federal Republic of Nigeria, it is the provision of the constitution that automatically transmute the Vice President into an Acting President. It is not the wording of the letter that matters.
"So, saying Vice President Osinbajo is going to "coordinate the activities of the Government" is redundant in the light of Section 145 of the Constitution and as Pastor Tunde Bakare would say is superfluities of nothingness.
"Vice President Yemi Osinbajo is now the Acting President of Nigeria. A person of Femi Fani-Kayode is not needed to lead a war to actualise that," he concluded.
Meanwhile, Senator Shehu Sani has faulted the letter of President Buhari intimating the National Assembly of his medical trip to London.
The senator representing Kaduna Central Senatorial District insisted that Osinbajo is the acting president since the constitution has provided room for the scenario that played out.
Source: Legit.ng