The Nigerian Senate has rejected the nomination of acting chairman of the Economic and Financial Crimes Commission (EFCC) Ibrahim Magu as the right man for the full-time job.
The Senate's decision to reject Magu followed a report from the Department of State Services (DSS) which again disqualified the EFCC chief based on his failure of an integrity test by the secret police.
READ ALSO: Nigerian Senate screens EFCC boss Magu (Video)
The acting EFCC boss looked to be doing well during his screening for the position at the Nigerian Senate on Wednesday, March 15 when Senator Dino Melaye revealed that the upper house of legislature had received a letter saying Magu was not qualified for the job because he failed integrity test. by the secret police.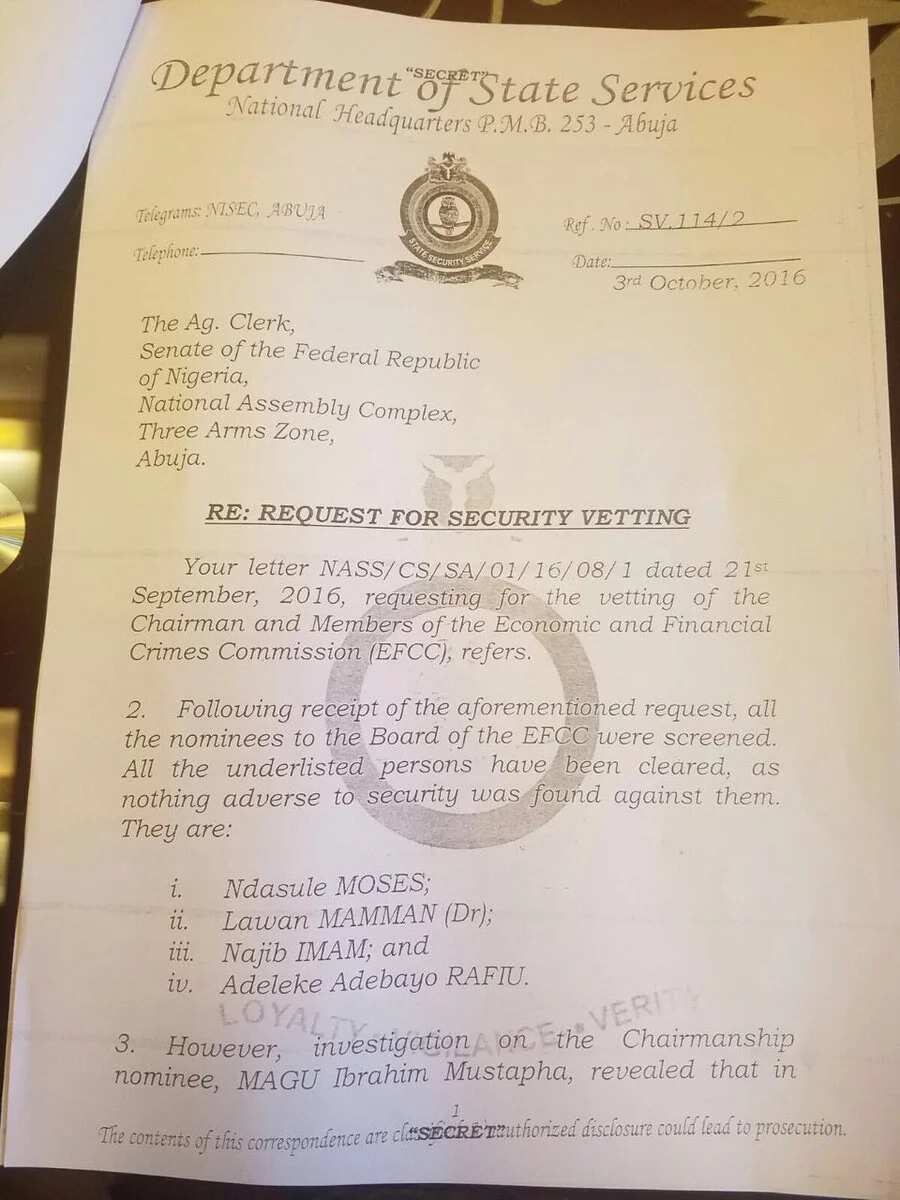 Melaye said two reports from the DSS were released yesterday on Ibrahim Magu and they all indicted Magu.
Melaye read Paragraph 14 of the DSS letter on Magu which stated: "In the light of the foregoing, Magu has failed the integrity test and will eventually constitute a liability to the anti-corruption stand of the current government."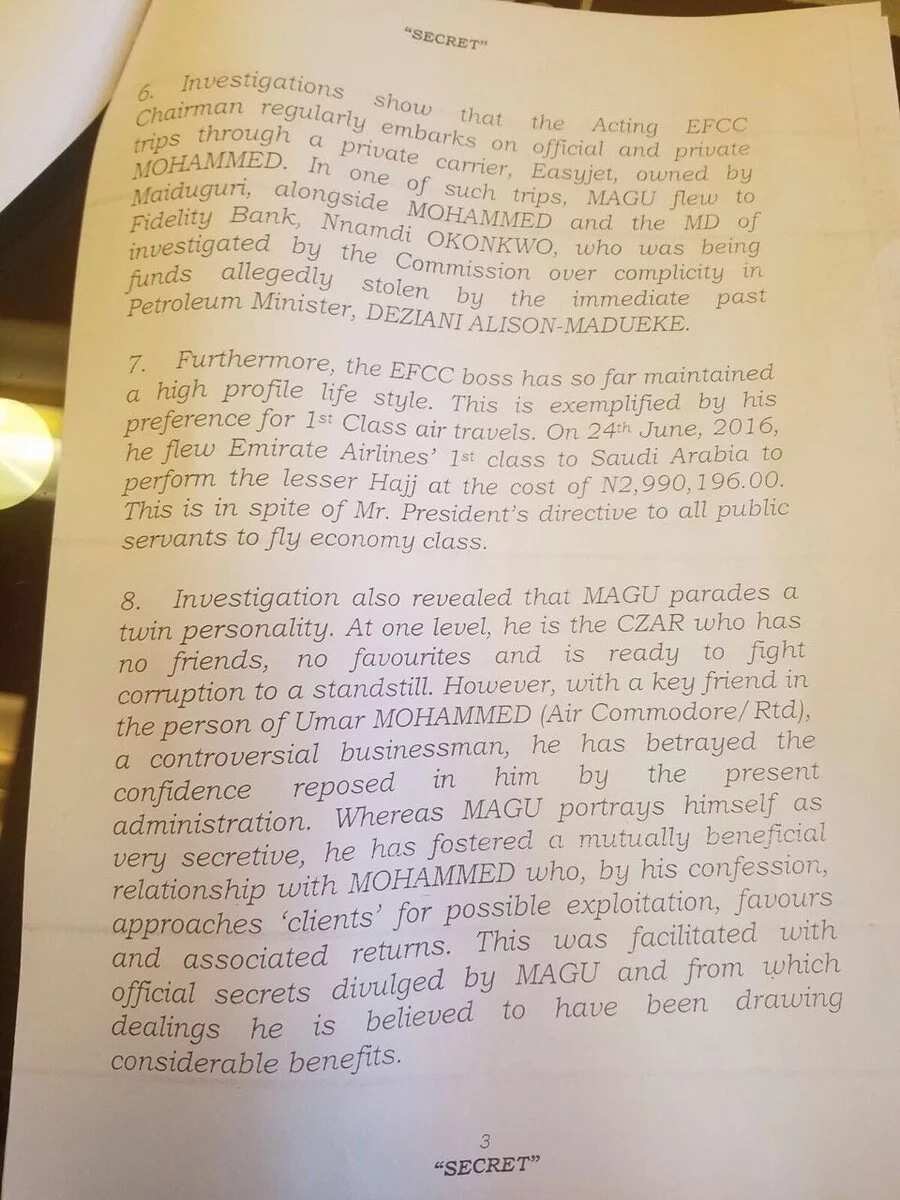 Replying Melaye, Magu slammed the DSS saying that the organisation had shown it had a problem when it released two different reports on him to the Senate late last year.
"What do you say about credibility of that agency?" he queried.
PAY ATTENTION: Get the latest news on Legit.ng News App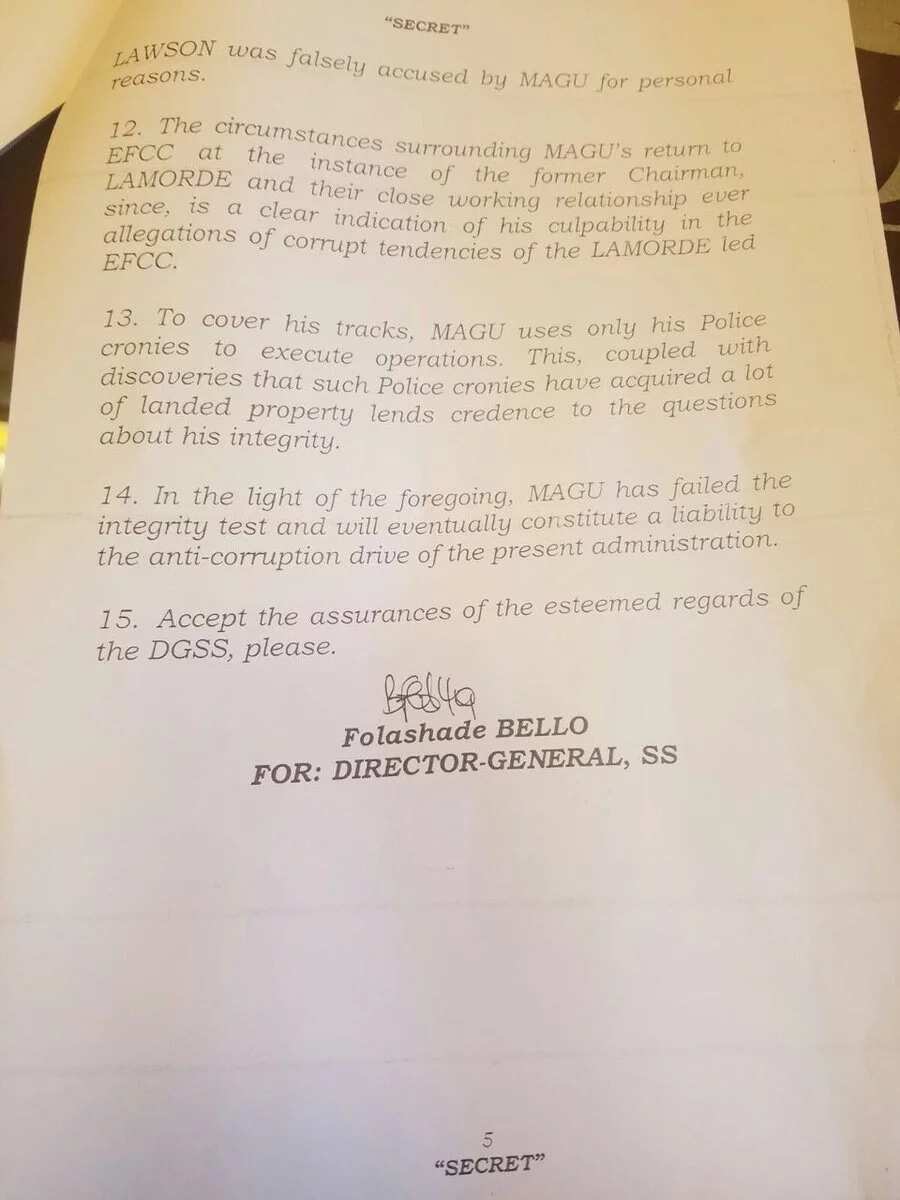 The Clerk of the House however denied that Senate received two letters from the DSS.
According to him, what was received was a letter on October 3, 2016.
The Senate, he said, requested that the DSS re-confirm its integrity report on Magu. This was what was received on Wednesday and to which Melaye referred during questioning of Magu.
To some Nigerians, Magu's rejection by the Senate again shows that some powerful forces are at play against the acting chief of the anti-corruption agency. They are however adamant that Magu remains the right man for the job
Others simply argue that if he had impressed the Senate during screening as he should, he would have been confirmed.