Senator Sani blasts President Buhari's selective anti-corruption war
Senator Shehu Sani, representing Kaduna central, has described as selective President Muhammadu Buhari's anti-corruption fight.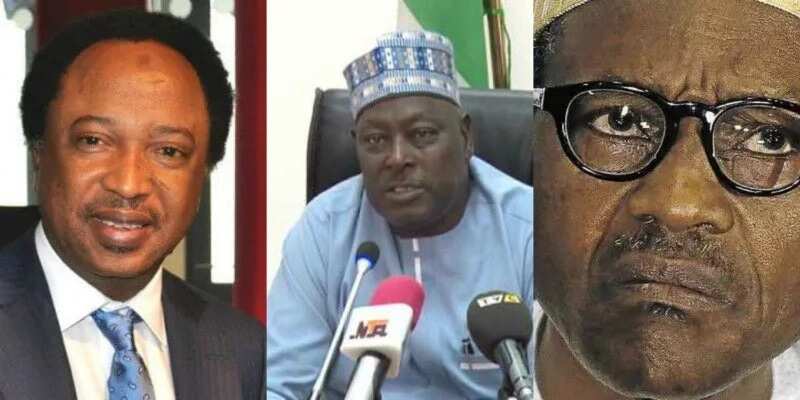 Speaking on the floor of the Senate on Tuesday, January 24, Sani described as lies the content of a letter sent by the president which cleared Secretary to the Government of the Federation David Babachir Lawal of any wrongdoing in the scandal a senate ad-hoc committee had indicted him in.
READ ALSO: Why I re-nominated Magu as EFCC boss – President Buhari
Sani faulted claims in the letter that the proper number of people did not sign the recommendation and that Babachir was not invited, neither was the company allegedly used in the corrupt activity.
According to Sani, Babachir Lawal was invited before the committee and his secretary received the letter and acknowledged receipt but he did not appear.
Sani also stated that three adverts were placed in three national newspapers where Babachir Lawal and others connected were also invited.
Senator Sani also wondered why his name as the Chairman of the Committee was omitted in the list attached to the president's letter. This, he said, was a deliberate attempt to ignore him.
READ ALSO: Mixed reactions as Buhari sends Magu's name to Senate again
The senator then promised to make available a copy of the invitation letter sent to Babachir Lawal to the clerk of the Senate.
He however wondered why under President Buhari: "Corruption in the Judiciary and others is treated with insecticide while corruption in the government (executive) is treated with deodorant".
Meanwhile, Justice Baba Yusuf of a high court sitting in Abuja, Nigeria's capital, has again affirmed that Sambo Dasuki, the ex-national security adviser to former President Goodluck Jonathan, has been granted bail.
Dasuki has been in detention for over a year for his alleged involvement in the $2.1 billion arms deal scandal under Jonathan.
Source: Legit.ng