Live Updates: Winners Emerge as APC Holds Governorship Primaries, Elects Candidates across Nigeria
Ahead of the 2023 general elections, Nigeria's ruling party, the All Progressives Congress (APC) is on Thursday, May 26, conducting governorship primaries across Nigeria.
Stay tuned as Legit.ng provides a live update of the crucial exercise.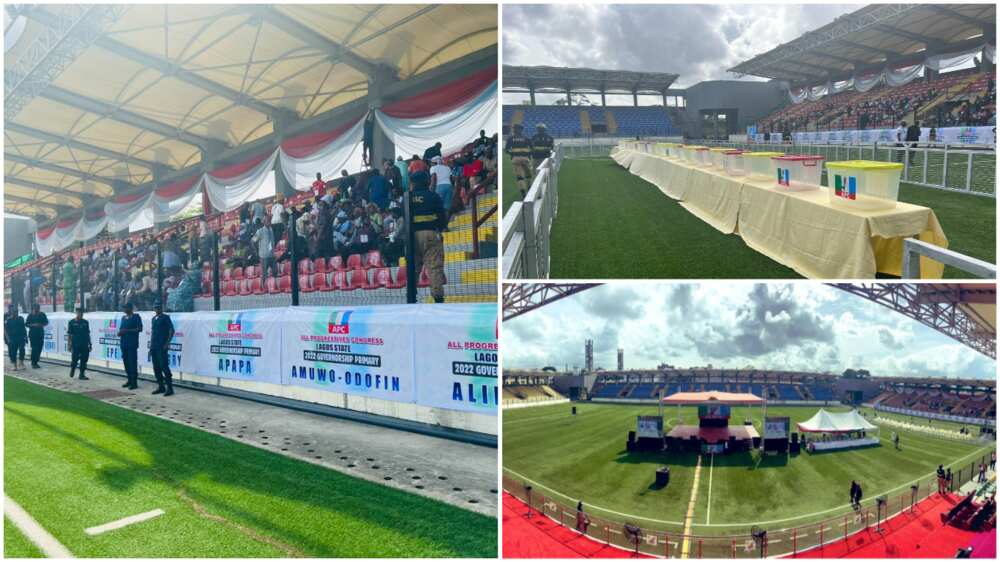 Governor Abdullahi Sule wins in Nasarawa
The APC delegates in Nasarawa state have elected Governor Abdullahi Sule as their candidate to seek a second term in office.
Sule polled 698 votes while his only challenger to the party's gubernatorial ticket, scored only three votes, according to The Punch.
Dapo Abiodun clinches APC guber ticket in Ogun
Governor Dapo Abiodun of Ogun state won the APC governorship primary by 1,168 votes to defeat five other aspirants.
However, two of the aspirants, Adekunle Akinlade and Biyi Otegbeye, had rejected the chairmanship of the election committee and passed a vote of no confidence on the Chairman of the governorship election primaries, Wale Ohu, Channels TV reported.
Sanwo-Olu wins Lagos APC ticket
Governor Babajide Sanwo-Olu has emerged as the candidate of the ruling APC in Lagos.
He secured 1,170 votes out of a total of 1,198 accredited voters from across the state.
Voting ends, sorting and counting of votes begins in Lagos
In Lagos, delegates have voted for their favorite aspirants and counting of votes has now commenced.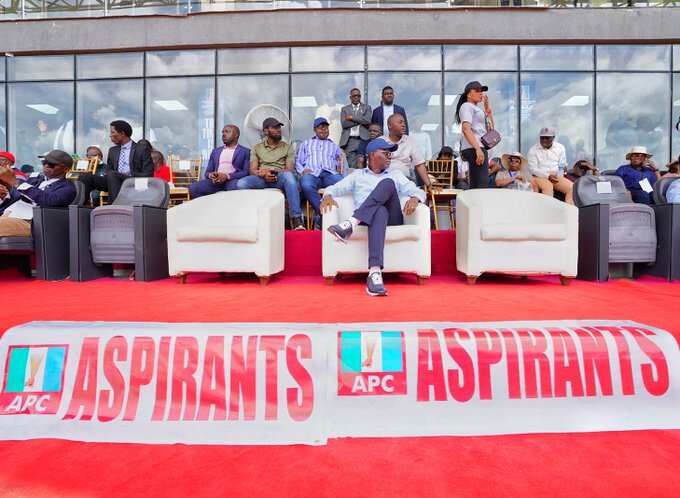 Sanwo-Olu speaks as primaries begin
Before voting begins, Governor Sanwo-Olu takes to Twitter to address the APC members in Lagos.
Here is what he says:
"This morning, I want to send a special message to the esteemed members of All Progressives Congress in Lagos State, party leaders, all stakeholders and our distinguished delegates.
"Our party will conduct the gubernatorial primary election today where I am a contestant.
"We will do all to ensure the process is peaceful, transparent and in conformity with our party's and INEC guidelines.
"Lagos as the Centre of Excellence must set an example for other states to follow.
"As a contestant, I am confident of victory because I have earned your trust & confidence in the last 3 years as Governor.
"We have delivered across all sectors and my solemn promise and commitment to you today, is to continue to diligently serve the citizens of this state."
How Lagos governorship candidate will emerge
The LAGOS Method;
1,225 state delegates will vote
245 Wards
5 Per Ward
Using the 20 LGAs
There are three governorship aspirants contesting for the ticket.
Lagos governor Sanwo-Olu arrives venue of primary
Governor Sanwo-Olu has arrived the venue of the primary, Mobolaji Johnson Arena (Onikan Stadium).
According to the governor's media aide, Jubril Gawat, the other two aspirants contesting against Sanwo-Olu are yet to arrive.