400 Receive Free High Blood Medication, Monitors at O.B. Lulu-Briggs Foundation 22nd Anniversary
Nearly 400 people received free screenings, medication, and blood pressure monitors at the high blood pressure awareness programme organised by the O.B. Lulu-Briggs Foundation (OBLBF) to mark its 22nd anniversary recently.
Hundreds of old and young people turned up for the event themed 'Rise Above High Blood Pressure' held at the La Sien Pavilion, Old GRA Port Harcourt, Rivers State, on September 23.
230 people received blood pressure kits and medication free of charge at the event, which featured a lecture by a consultant cardiologist at the University of Port-Harcourt, Dr Sotonye T. Dodiyi-Manuel, while 85 people received prescribed medications only. Overall, 368 received treatment at the blood pressure awareness programme.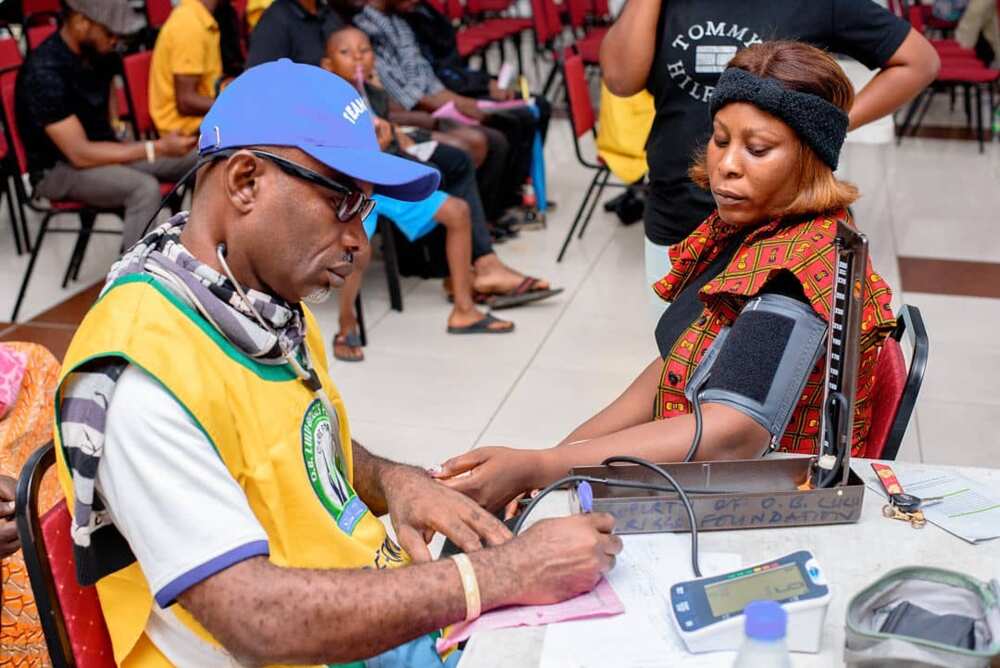 Speaking at the event, the Chairman of the O.B. Lulu-Briggs Foundation, Dr. Seinye O.B. Lulu-Briggs, attributed the leading NGO's successes of the past 22 years to God.
She also acknowledged the support of her late husband, High Chief Dr. O.B. Lulu-Briggs, OON DCF DSSRS, children, friends, partners and staff who have been with the Foundation since its establishment in 2001.
While highlighting past achievements, the Chairman explained that the 22nd anniversary was "also a moment of reflection, celebration, and recommitment to our noble cause of reaching the underserved wherever they might be in our nation."
She added that the Foundation had tirelessly worked towards uplifting people's health, education and economic standing, prioritising improving people's health, mainly "those in rural areas who don't have access to quality healthcare and have not left behind, those in the urban areas, while ensuring that our senior citizens continue to receive loving care."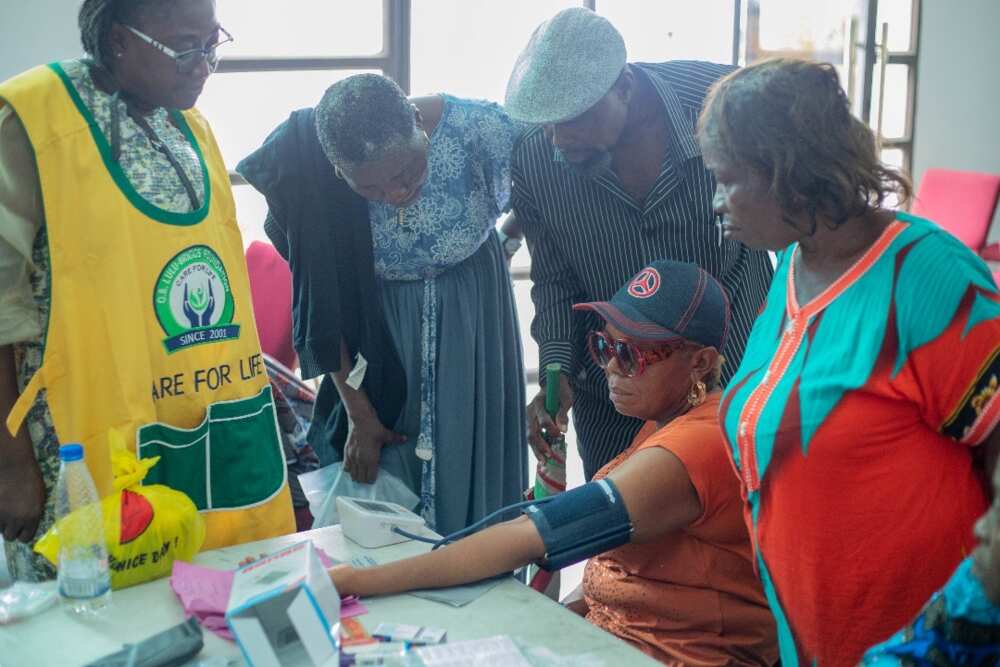 Despite its successes, Dr Lulu-Briggs disclosed that the Foundation has had its low moments but that its journey "has been guided by the unwavering belief, that we are chosen vessels crucial to the upliftment of Nigerians and Nigeria. We have strived to educate, empower, and uplift the lives of countless individuals. Through our various programs and initiatives, we have tackled health and education issues head-on and made a significant impact."
Explaining the 22nd anniversary's focus on high blood pressure, often called the 'silent killer', Dr Lulu-Briggs cited World Health Organization data, showing that an estimated 1.28 billion adults aged 30-79 globally have hypertension, with most (two-thirds) living in low and middle-income countries.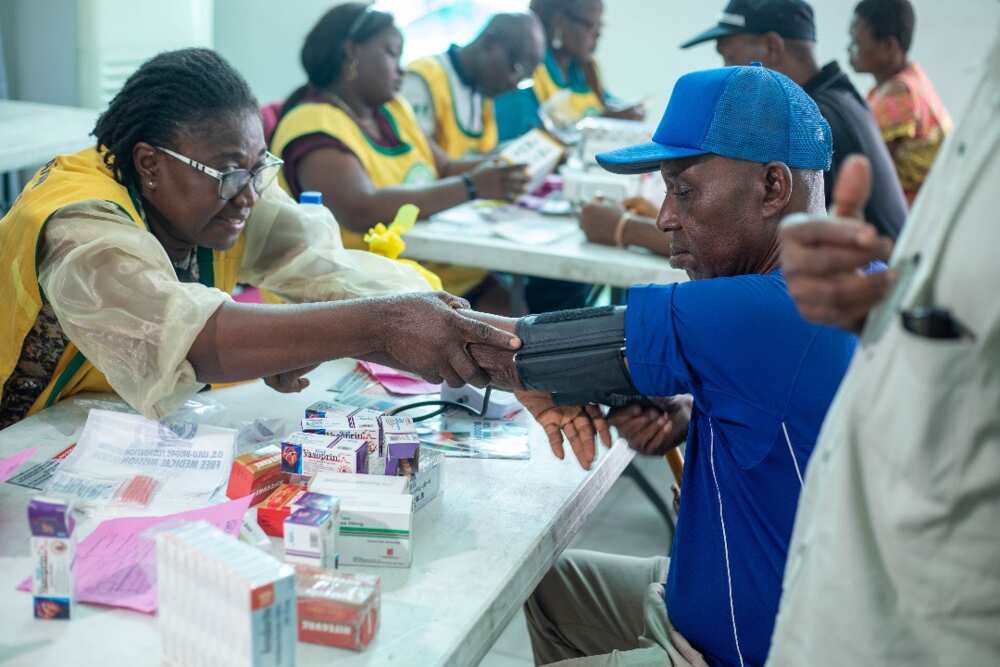 She added that though hypertension is a significant cause of premature death worldwide, it can be managed and prevented through awareness and lifestyle choices.
Dr Lulu-Briggs said, "Today's awareness programme on high blood pressure affirms our commitment to preventive health. It is a small but vital step toward a healthier, more informed society. By spreading knowledge about the causes and risks of high blood pressure, we empower individuals to take control of their health. We give them the tools to make informed decisions and seek medical attention."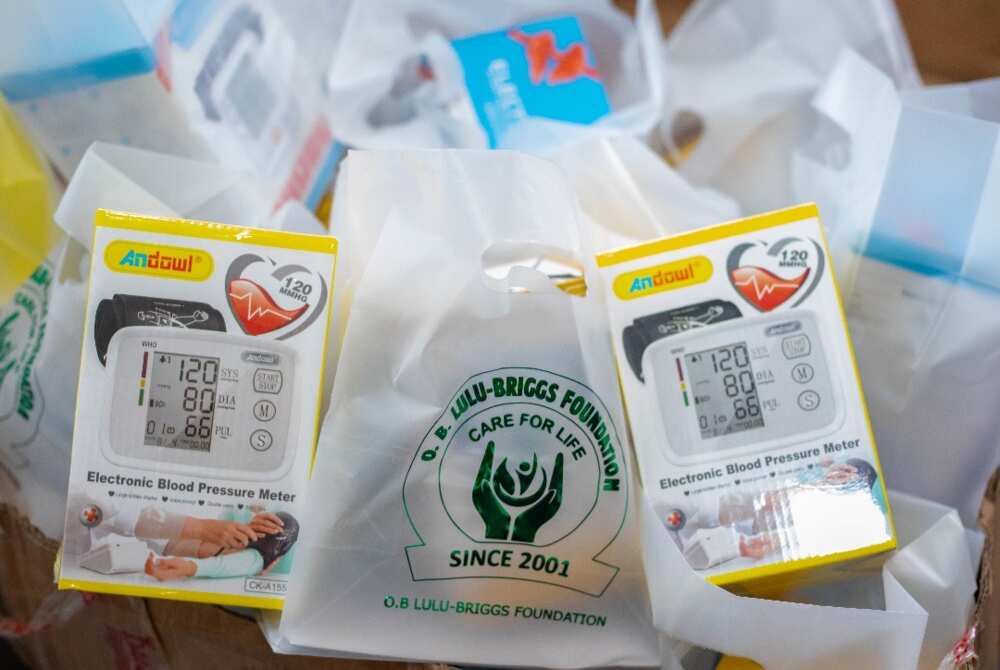 In her lecture on the anniversary's theme, Dr Dodiyi-Manuel advised attendees to reduce salt intake because it is a major cause of hypertension.
She also asked them to reduce alcohol consumption, have regular check-ups, exercise, and to include more fruits and vegetables in their diets.
The non-partisan O.B. Lulu-Briggs Foundation, which intervenes positively in the quality of the lives of the underserved through five areas, including Care for Life, Free Medical Mission, Education and scholarships, Access to Clean Water and sanitation, and Microcredit and Entrepreneurship, was established in 2001.
The 22nd anniversary began on Wednesday, September 20, with a 5-kilometre Walk for Life for high blood pressure and included a thanksgiving service on Thursday, September 21.
Source: Legit.ng