Sleeping on the left side can solve your health problems and even save your life
Fatigue, sleep apnea, headaches, heartburn, back pain - these and many other complaints can be aggravated if you are used to... sleep in the wrong sleeping position! According to Steven Park, MD, author of the 'Sleep, Interrupted' book and clinical assistant professor of otolaryngology at New York Medical College in Valhalla, N.Y, every sleeping position can really influence your health. So, which one is better?
Sleeping on your stomach can put a lot of pressure on your neck and cause a back pain. Sleeping on a back can cause breathing difficulties, so it's dangerous for people with sleep apnea or asthma. Sleeping on your right side is likely to worsen digestion problems and provoke heartburn.
A left-side sleeping appears to be the lesser evil. And moreover, it can sometimes save your life.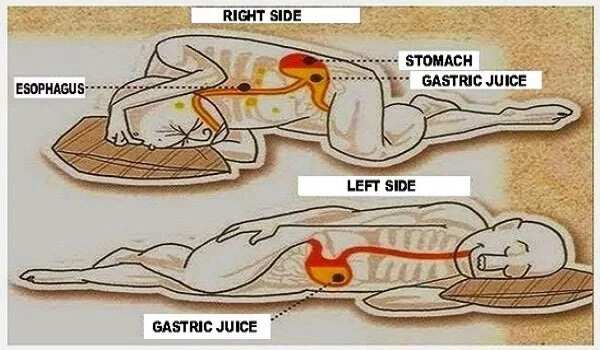 Sleeping on the left side greatly improves the digestive system. This is why doctors always advise pregnant women to sleep on this side.
While you are sleeping on the left side, which is the dominant lymphatic side, your body have more time to filter toxins, lymph fluid, and waste through the thoracic duct and the lymph nodes. If you are used to sleep on the right side, your lymphatic system doesn't run at full efficiency. In the long perspective this can increase your risk of deadly diseases caused by an overabundance of toxins.
However, you can switch to another position if the one you favor is not the best for your health.
Here is how to accustom yourself to sleep on the left side:
1. Lying on your left side, put a pillow against your back - it will prevent you from rolling over during the night.
2. You can keep a light lit on the right side of your bed thus making yourself naturally want to turn away from the light while sleeping due to a natural reaction.
3. Try to trick yourself by switching the side of the bed you sleep on as well as changing your sleeping position.
Sources: Healthylifetricks, Webmd, Takprosto
Source: Legit.ng