10 Facts About Ibrahim Babangida
As Ibrahim Badamasi Babangida, Nigeria's former military head of state turns 74 today, Legit.ng takes a look at ten facts about the retired army general that Nigerians probably don't not know.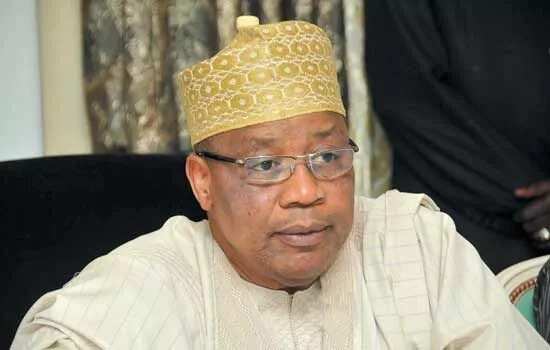 1. Ibrahim Babangida was born in 1941, Minna, Niger State.
2. The former military head of state was married to Maryam (née King) Babangida who died from complications of ovarian cancer on December 27, 2009.
READ ALSO: Orkar Coup: Babangida Opens Up
[article_adwert]
3. IBB served as Nigeria's military leader head of state from 1985 to 1993.
4. He annulled the presidential elections held on June 12, 1993 which indicated that businessman Moshood Abiola, the Social Democratic Party (SDP) candidate, was the apparent winner, a decision which proved to be controversial and unpopular.
5. In September 2014, he underwent a bone related-surgery in Germany.
6. As a military head of state, he was alleged to have perpetuated one of the worst human right abuses.
7. He was nicknamed ''Maradona'' by the Nigerian press after he ''dribbled'' Nigerians severally promising to handover to a democratic government.
8. His 100-room mansion in Minna was built by Julius Berger on top a hill.
READ ALSO: IBB Backs Buhari To Recover Stolen Funds
9. General Babangida was a key player in most of the military coups in Nigeria (July 1966, February 1976, December 1983, August 1985, December 1985 and April 1990).
10. In 2007, he tried to contest for the presidency under the platform of the Peoples Democratic Party (PDP).
To celebrate his 74th birthaday, Nigeria's former military president, General Ibrahim Babangida (rtd) hosted some journalists at his Minna mansion to speak about his life experiences so far.   
Source: Legit.ng