Femi Adebayo Speaks On Relationship With Funke Akindele
Nollywood actor Femi Adebayo has shed light on the rumour that Funke Akindele, was responsible for the crash of his first marriage seven years ago.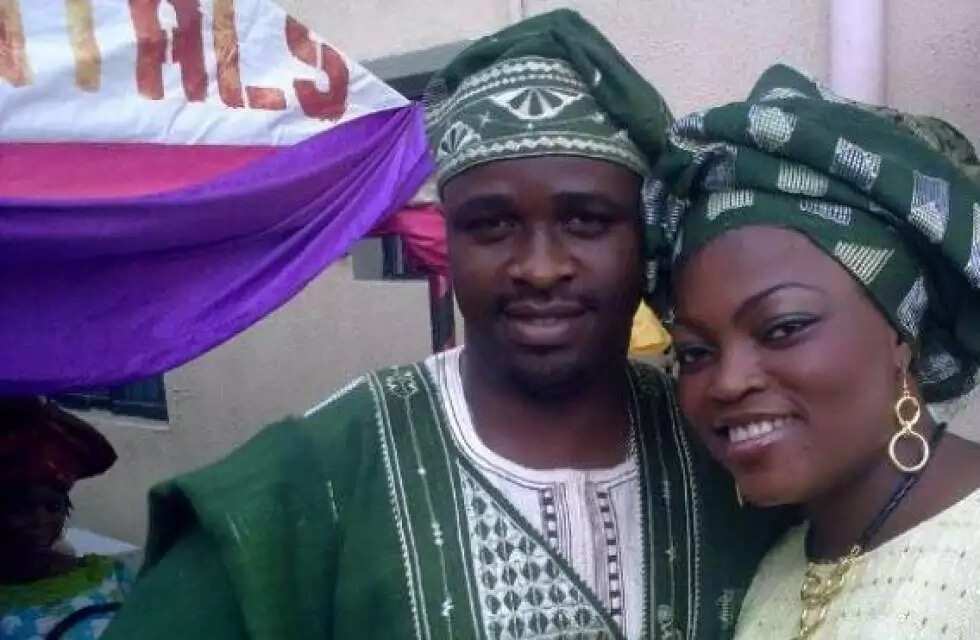 In an interview with City People, the actor explained that the marriage broke-up because his baby mama does not really like his profession.
READ ALSO: SEE Ghanaian Twins Who Claim To Be Better Than P-Square
'Maybe I should put it in a way that everyone will understand. 
Femi Adebayo has been single for seven years, I lost my first marriage seven years ago and I felt this is the real time to say I am ready for another marriage. It is not as if I have gotten a date or venue for the marriage like the way it circulated'. 
On why it took long for him to reveal the truth, he said:
"Well, I have a right to my privacy and if I have issues with my wife, it is not ideal to go public to broadcast it. There are several marriages either from celebrities or not that have gone down the drain. So, mine is not an exception and marriage is a contract which you can breach anytime if one party is no longer comfortable with the condition of the contract. I see it as a personal problem that I have been managing for long and I see no reason why I should go around to talk about it in public that my marriage had issues. Inasmuch as I am a celebrity, people will be interested in knowing many things about me, I don't believe I should make it a public issue that my marriage is unsettled and that was why I kept it to myself."
Femi further added that his ex-wife sought for divorce after two years of marriage.
"After about 2 years of separation, I think she couldn't take it any longer, she filed the divorce about 4 years ago. She filed it at an area court in Ilorin where the marriage was celebrated. The marriage was dissolved and we had agreement on how to take care of the babies, how to have access to them and all that. She has the custody of the children and that is that. Under the principle of Islam which our marriage was celebrated, she should have the custody of the children."
READ ALSO: How Brands Compete To Feature In Korede's Godwin Video
The actor insisted that Funke Akindele had nothing to do with his failed marriage, saying: 'Funke had nothing to do with the marriage crash, the major reason my marriage broke-up was the fact that my baby mother does not really like my profession. Funke absolutely has nothing to do with this marriage problems. And I want people to get this clear."
Meanwhile, Femi Adebayo had earlier revealed his intentions to re-marry soon.
Source: Legit.ng