Living in Lagos: Residents Share How Fraudulent Agents Scam Them During House Hunting
- Lagos is a place most Nigerians look forward to live, and this desire has made them a victim in hands of house agents
- There are several ways house agents and caretakers exploit Lagosians, from renting out one apartment to many house Seekers and more
- One residents realised he has been scammed into parting with over N100,000 extra when he was given his rent papers
PAY ATTENTION: Join a community of CEOs, founders, and decision-makers: subscribe for a free monthly business newsletter Digital Talks and succeed BIG!
Public Relations personnel, Damilare Famuyiwa, is one of many Nigerians that have been exploited by house agents. He had already paid the rent, including agreement and commission when he realised that his agent had scammed him of over N100,000.
The amount stated in the rent paper he signed was different from what the agent, who doubles as caretaker of the building. Narrating his house hunting experience, Famuyiwa told Legit.ng that:
"I realised that when I was given the house paper to sign. The figures on the paper were different from the amount I paid. The owner of the building reside outside Nigeria, and he (caretaker) was put in charge as trustee."
He chose not to confront the agent because it will not change anything - Famuyiwa isn't the only residents that have fallen victim while house hunting in Nigeria's economic hub.
Why everybody want to live in Lagos
Being the most viable or commercial city were corporations, micro, small and medium businesses prefer to situate their companies, Lagos has become the most sought after state in Nigeria.
Couple with its nightlife and mediated reality, these alluring characteristics have made Lagos the best state to live in as a career-person or entrepreneur despite its high cost of living - even quality of air in Lagos has a premium price on it.
The essence of the state in an ordinary Nigerian reflect on the population growth of Lagos, from about 1.5 million in 1970, to about 26 million in the 21st century according to the Lagos Bureau of Statistics.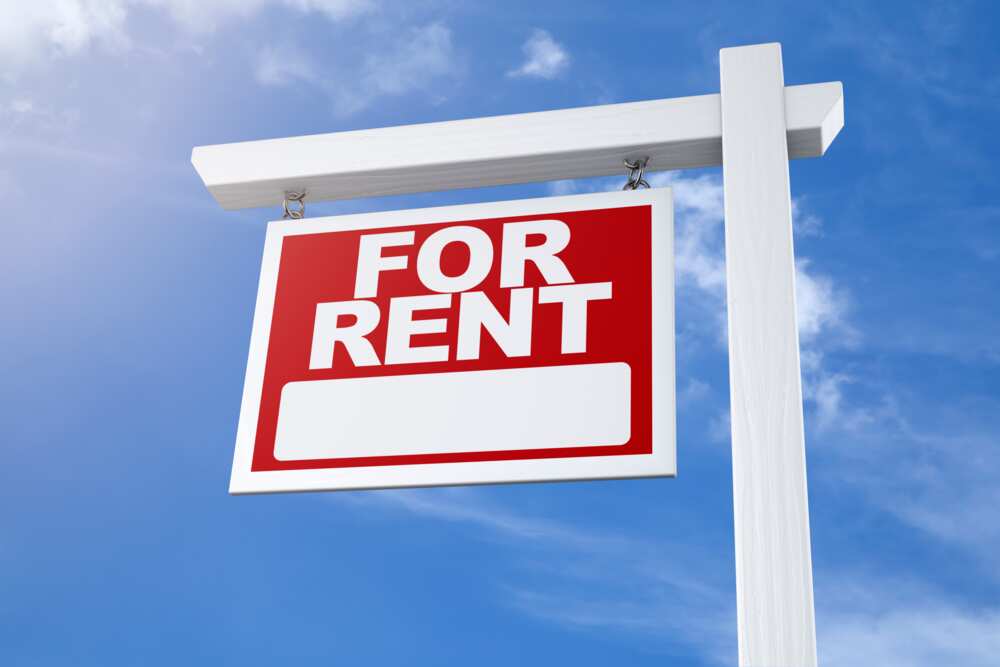 With over 500,000 people coming into the city yearly from outside Nigerian shore or regional migration, the United Nations Special Rapporteur on housing, Leilani Farha, put the state's housing deficit at 2.5 million, while BBC put Nigeria's total housing deficit at about 17 million.
For those who can't afford living in a block house due to lack of affordable housing, Farha said that more than two-thirds of residents live in slums, while many unsuspecting individuals who can meet the asking price of Lagos real estate have fallen victims of house agents and caretakers due to lack of regulation in the real estate market.
Living in Lagos is strategic for many, as the state position residents for job opportunities - either poor or good remuneration - considering the interest of companies establishing base in the Center of Excellence before expanding into other cities.
Different ways Lagosians are exploited by agents/caretakers
The location preference of these companies has made many people desperate to be a resident in the urban city. These desperation has been monetised by house agents and caretakers.
Aside from Famuyiwa's experience, during a market research to have an inside knowledge of what house seekers experience in the hands of real estate agents, I approached an house agent called Femi around Ogba.
After visiting various apartments in the area, he suggested another apartment which was nearing its completion date. Following a quick check, Femi said a form will have to be bought for over N5,000 for anyone that hope to become a tenant in the apartment - this is aside agent fee of N2,000.
He said the house will be completed and apartment will be assigned to those that bought the form three days after [this was the second week of May]:
"You will buy a form of about N5,000, and come back on Saturday. About two persons have bought already."
After parting ways, a call was put through to the company in charge of the apartment, Faralam Estate. Following an enquiry and asking about the N5,000 form, I was told there's no such thing as form, and no agent was assigned to bring prospective tenants.
Sharing his story with Legit.ng, John Doe (not real name) said his experience was paying for an apartment without knowing that many others have also paid for - till today, both the money and agent are gone.
"One agent took me to an apartment which I liked after we've visited many others. I had no reason not to trust him after we met with the supposed landlord. I paid for the apartment.
"When it was time to move in, I started finding it difficult to reach him and the man he claimed was landlord. Everyday, I go to the apartment hoping that I would see one of them, but to my surprise one day, I realised I wasn't the only person that was duped.
"They have done it for several people whom I met at the place. I've always heard of how one apartment is sold to many people, I didn't know I would also fall victim."
These is the most common practice among fraudulent agents or caretakers. They use house seekers to crowdsource for funds and disappear. There are various cases of agents extorting persons in need of apartments.
Legit.ng observed the new trend is the use of one house hunter's money to check an apartment which will be given to another person, so while you pay for their transportation to some vacant apartments, they will take pictures and videos for another client.
Meanwhile, Legit.ng had previously reported that the Dangote Refinery could have the Nigerian National Petroleum Corporation as one of its stakeholders, following the corporation's declaration of interest.
The government-owned company said it is discussing with Aliko Dangote's company about taking up a minority interest in the refinery. NNPC said it is seeking 20% in the refinery.
The NNPC already has its own refiner, but they have failed to work due to their deplorable state. They gulp money but don't produce revenue to the federation.
Source: Legit.ng