I want all south-south states under the PDP - Wike
- Wike says he wants all south-south states to be under the PDP
- According to the Rivers state governor, the PDP has resolved the disagreement over Edo state primary
- The governor added that he has no interest in helping the APC
PAY ATTENTION: Click "See First" under the "Following" tab to see Legit.ng News on your Facebook!
Governor Nyesom Wike of Rivers state says he wants all south-south states to be governed by the Peoples Democratic Party (PDP).
Wike disclosed this when he spoke on Arise TV.
Speaking on the forthcoming Edo election, he explained that as a loyal party man, he would want his party to win in the state.
Going further, he praised the PDP for resolving the disagreement that ensued in Edo state before last week's governorship primary.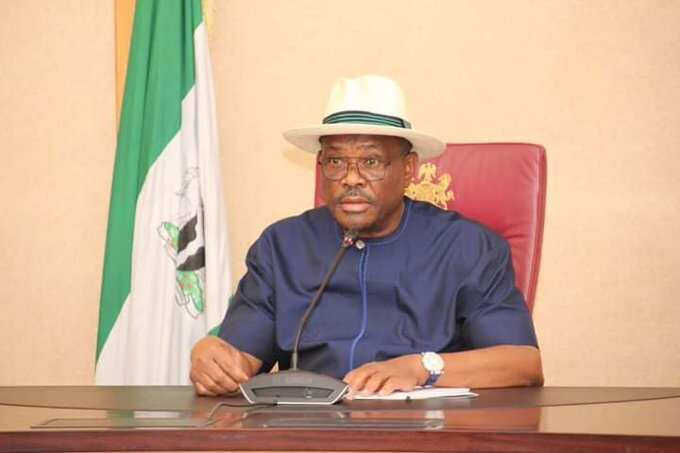 Meanwhile, Legit.ng had reported that the history of Nigerian politics is replete with recurrent clashes between state governors and their deputies.
Some pundits attribute this to the fact that in most cases, governorship candidates don't get to choose who they want as their deputies, but often work with the choice of their political parties.
In some other cases, crises erupt between state governors and their deputies when the latter feel sidelined in important government issues.
What is, however, common in most cases is that governors often have an upper hand when such crisis occurs. They do not only get their deputies off their seat but also render them politically "inactive" in the end.
This list examines Nigerian governors who fought and politically destroyed their deputies.
1. Tinubu/Akerele-Bucknor (1999-2003)
Number one on the list is the national leader of the All Progressives Congress (APC) and former governor of Lagos, Asiwaju Bola Tinubu, and his former deputy, Kofoworola Bucknor-Akerele.
Bucknor-Akerele had an intense political clash with Tinubu which eventually led to her resignation.
According to her, the falling-out occurred when she opposed Tinubu's plan to allegedly hijack their party. She said she resigned when the rift got intense and fetish objects were planted in her office.
2. Tinubu/ Pedro (2003-2007)
The second instance is also Tinubu versus his former deputy, Olufemi "Femi" Pedro, during his second term in office.
Tinubu was re-elected as Lagos governor, with Pedro as his deputy, in 2003. The relationship between the two, however, broke down in the build up to the 2007 elections.
Pedro wanted to succeed Tinubu as the governor of Lagos but the APC leader preferred Babatunde Raji Fashola.
As the relationship between the duo broke down completely, Pedro was eventually impeached for gross misconducts in 2007.
Meanwhile, he had earlier in 2006 dumped the defunct Action Congress for the Labour Party where he contested the governorship seat.
Though Pedro's impeachment has been invalidated by the Lagos House of Assembly, his fight with Tinubu has significantly destroyed his political relevance in Lagos politics.
Jonathan, Obasanjo, two other ex-presidents and their most famous achievements | Legit TV
Source: Legit.ng