- The Nigeria Police has called on the general public to be aware of the new tactics by armed robbers
- The police said robbers along Nigeria-Benin border now hide weapons under the seat of their motorcycles
The Nigeria Police, on Friday, June 22, arrested five members of a trans-border armed robbery gang operating along Nigeria-Benin Republic Border on motorcycles with AK47 Rifles hidden under the motorcycle seat.
The suspects are:
1. Femi Adegbile, 29, from Ologuneru local government area, Oyo state
2. John Ajayi, 49, from Benin Republic
3. Ajayi Kamoru, 47, from Benin Republic
4. Emil Goduo, 34 , from Benin Republic
5. Saheed Shosanya from Odeda local government area, Ogun state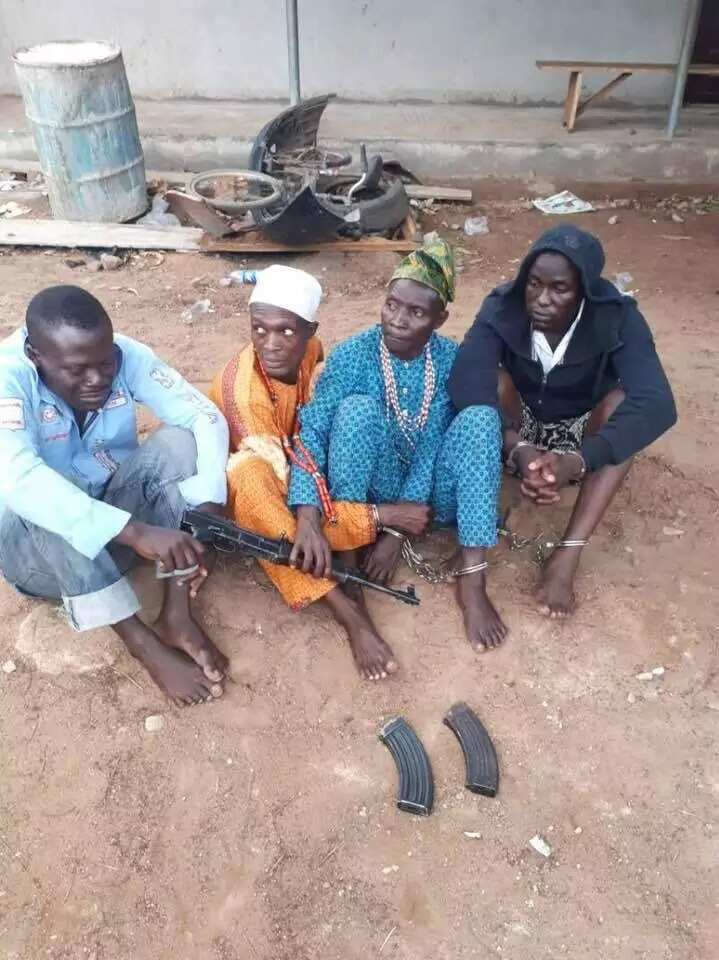 A blue motorcycles with their operational AK47 rifle hidden under the seat, as shown in the video below, was recovered together with the gun and the 2 magazines fully loaded with 60 rounds of live ammunition.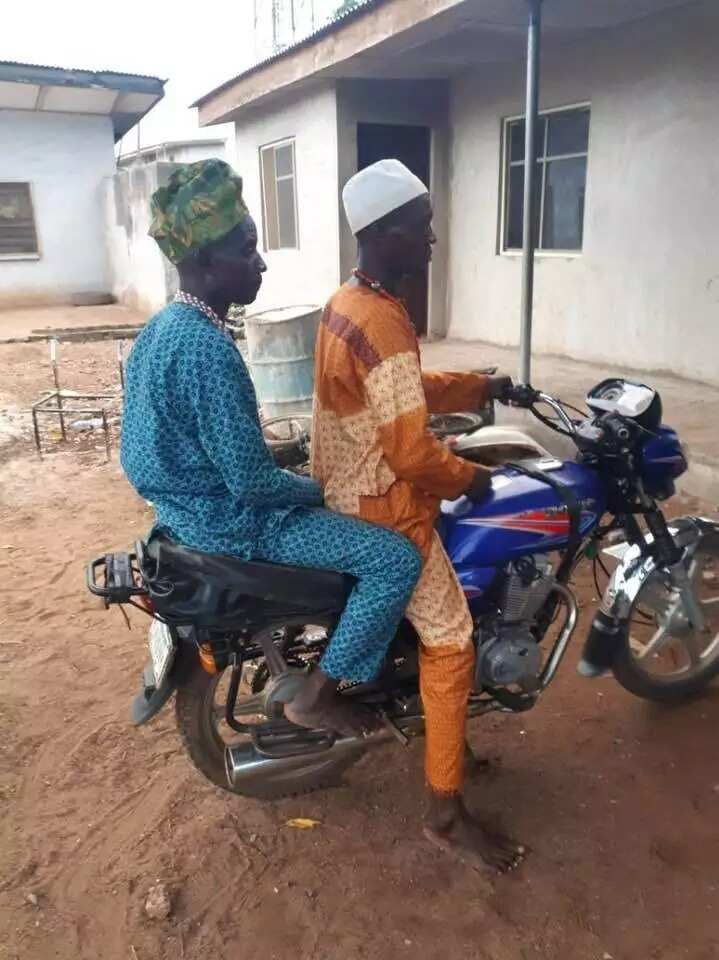 Suspects confessed to multiple car snatching and many armed robberies along the Nigeria/Benin border while disguising as normal motorcycle riders.
Legit.ng earlier reported that the Nigeria Police Force has moved the key suspects of the April 5, 2018, Offa bank robbery from the police headquarters in Abuja back to the southwest to enable the recovery of firearms used in the deadly robbery.
The gang leaders have also revealed to the police five hideouts where this firearms are hidden in Kwara, Ondo, Osun, Oyo and Ekiti states.
Nigeria News: Offa bank robbery - The untold story (NAIJ EXCLUSIVE) - on Legit.ng TV