Man recounts how he stood by his female friend during her cancer battle
An African man has shared a touching story of how his wife survived cancer which almost claimed her life.
According to the man identified as @AfricanCurators on Twitter has shared his then girlfriend now wife was diagnosed with cancer and was immediately rushed to the theatre to get her breast removed.
Which after the surgery, she had to get into chemotherapy session which made her so weak as she lost weight and her hair.
He further went on he had to be there for him, cheering her up as she battles through extreme pain and self doubt.
READ ALSO: Couple married for 63 years dies minutes apart
He continued that after she got better he didn't hesitate to marry her and it has been two years of them together and they are living amidst all their trials.
He wrote: "When my wife was diagnosed with breast cancer they immediately took her in for surgery and after getting her breast removed she had to undergo intensive Chemotherapy sessions, for those who don't know what Chemo is.
It's where they flood your body with poison in hopes of killing the cancer but not killing you in the process.
It's intense, she had no appetite, continuous mouth sores, always feeling weak and losing weight. It broke her as she was always our pillar of strength.
My wife were just friends when she got diagnosed and I tried my level best to be there for her, but also cancer came with so much, it revealed a lot you know. Some 'Friends' left and even her selfish c*nt of an ex did the same but we aren't here for that.
She hated how she looked and would always mention it, called herself an Alien because of having no hair or eyebrows. I couldn't do anything physically to change that and it hurt me so bad but I chose to cut my hair down also. She straight called me silly for this.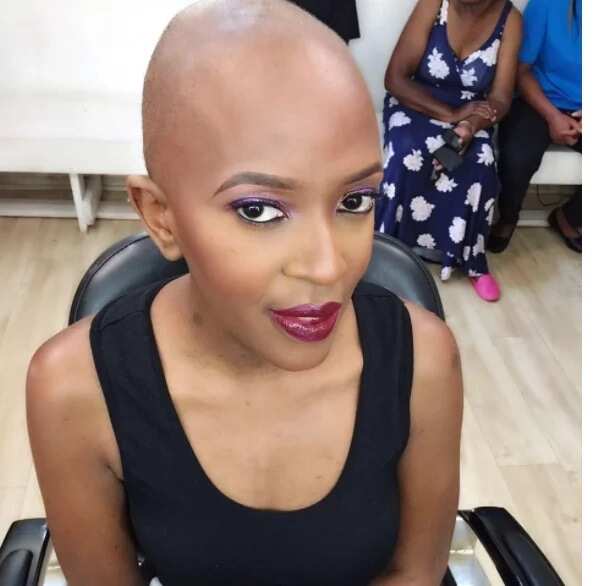 PAY ATTENTION: Get best news on Nigeria's #1 news app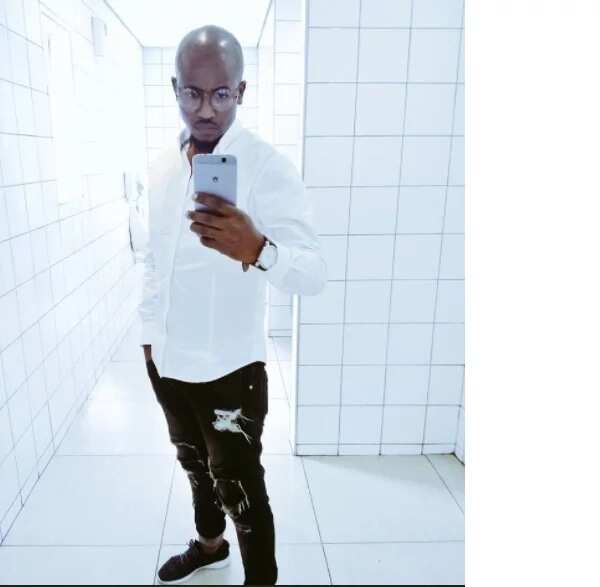 Also I will never forget how Jackie did something amazing for her by getting her Vault Cosmetics to touch up my wife for a day. Thank you so much for this. Had her smiling and laughing and overjoyed.
The battle was hard but we finished Chemo and Radiotherapy, she was a victor but what pained her was losing 4 friends she had made in Chemotherapy who unfortunately did not survive therapy.
This was the last day of Radiotherapy, she was our beautiful graduate hahaha, she had won a huge fight and all thanks to the family, true friends and God above all.
I didn't waste no time after this lol, I straight away put a ring on it, jumped from friend zone to DZAAAADZY. We don't play. Cancer took so much away from her and I swore an oath to give her more than it took.
Almost 2 years later here we are, happy, alive and fighting.
Cancer is an enemy that does so much damage but no enemy can't destroy that which is bonded by love, I pray and hope that our story reminds you that no matter the battles you face, tomorrow is God's undying promise, as long as you fight and never give up."
Signs you need to go for an HIV/AIDS test ASAP - on Legit.ng TV
Source: Legit.ng