Nigerian single father celebrates his daughter who graduates from junior school (photos)
- A Nigerian man could not contain his joy after his daughter graduated from junior to senior secondary school
- The middle-aged man took to his Twitter page to celebrate his daughter
A middle aged Nigerian man identified as Tsambido Hosea Abana is elated with the success recorded by his daughter who graduated from junior to senior secondary school.
The man posted pictures of himself and his daughter at her graduation ceremony on Twitter. He was thrilled with the feat achieved by the young girl as he returned all praise and glory to God.
Abana revealed that the young girl lost her mother when she was ten years old. Since then, he has been saddled with the responsibility of being both her father and mother.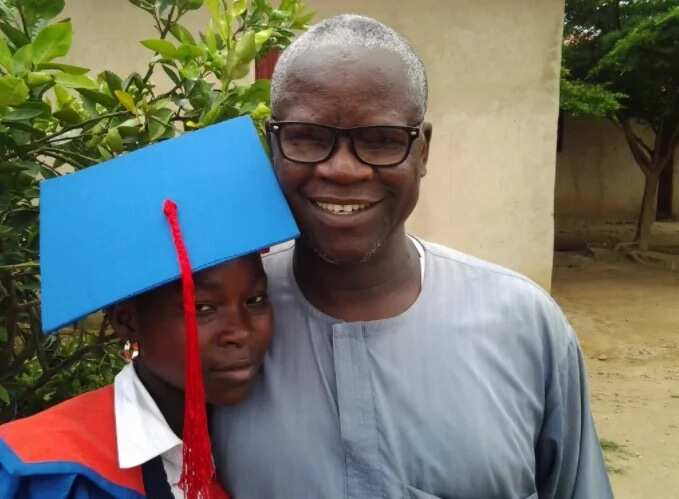 READ ALSO: Freed Boko Haram's 'wife' returns to man who held her captive after learning he is with another woman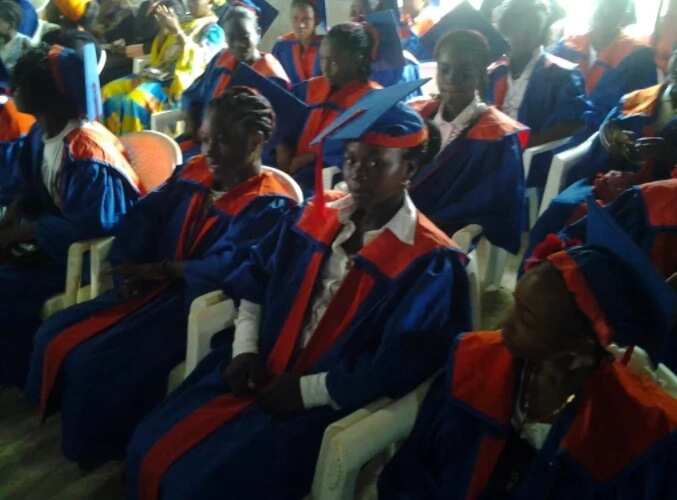 The outburst of the man drew the attention of many people to him as they dropped endearing remarks for him. The man has proved that some men are equal to the task when it comes to parenting and this seems to impress a lot of people who read his post.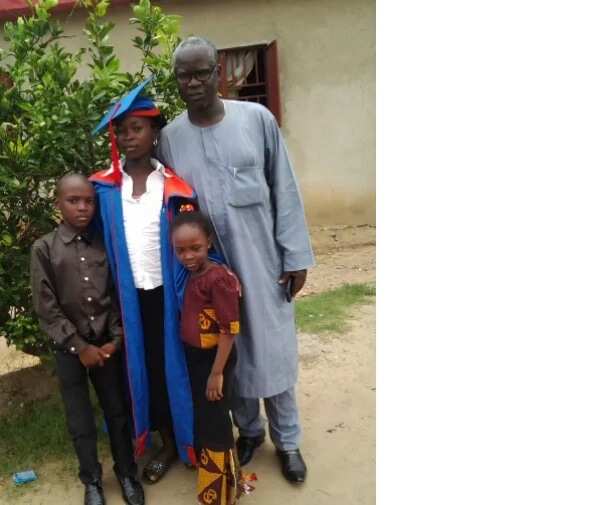 See the initial tweet made by the excited father:
The responses he got from people are below:
PAY ATTENTION: Install the latest android app to get updates from Nigeria's number one online news platform
Many prayed for the graduating student wishing her all the best as she moves on in life. It was truly a beautiful moment for the Nigerian father as he graced the occasion.
What have you to say about this responsible man?
Watch the Legit.ng TV video below to see how some Nigerians reacted when asked if they could marry a baby mama or baby father:
Source: Legit.ng