BREAKING: Col Mohammed Inua Bawa, first military administrator of Ekiti state is dead
- The first military administrator of Ekiti state is dead
- Col Mohammed Inua Bawa was the administrator of Ekiti state between October 7 1996 – August 1998
Col Mohammed Inua Bawa, the first military administrator of Ekiti state, is reportedly dead.
Governor Ayodele Fayose's aide, Lere Olayinka, announced the death of the administrator in a tweet today May 26.
READ ALSO: Saudi Arabia announces OFFICIAL date for 2017 RAMADAN fast
Colonel (retired) Mohammed Inua Bawa was appointed the Administrator of Ekiti state by General Sani Abacha.
He was the administrator between 7 October 1996 – August 1998.
Bawa who was later appointed administrator of Gombe state in August 1998 handed over to the elected civilian governor in May 1999.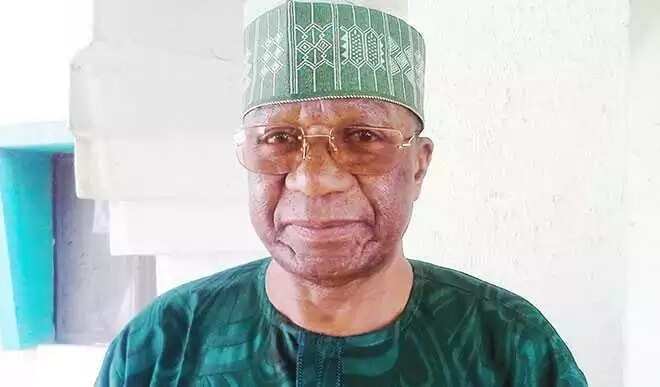 Bawa was born on 6 April 1944 in Yauri, Kebbi state.
He had his secondary education at Government Colleges in Keffi and Bida, before procedding to the Ahmadu Bello University, Zaria.
He also studied at the University of Madras, India.
When he joined the Nigerian Army, he was commissioned as second lieutenant in 1976, full lieutenant in 1980, captain in 1985 and major in 1990.
PAY ATTENTION: Watch more videos on Legit.ng TV
He was also the Kebbi state governorship candidate for the Action Congress (AC) in the April 2007 elections.
However, a former driver to renowned Living Faith Church Bishop, David Abioye, has converted from Christianity to Islam at Games Village, Abuja. He adopted a new name, Ismail Haruna.
Ismail formerly known as Nicholas Martins said he is happier as a Muslim than he was as a Christian.
Source: Legit.ng