Osinbajo promises to assent to 2017 budget immediately it is received from NASS
- The presidency has promised to give the 2017 budget the urgency it merits
- They promised by signing it into law immediately it is transmitted to it.
- It assured that Acting President Yemi Osinbajo would not hesitate to perform the all-important ritual
The presidency has promised that the 2017 budget will be signed immediately by Acting President Yemi Osinbajo when it gets to them.
According to a report by Vanguard, the presidency assured that it would not hesitate to perform the all-important ritual.
The presidency however stated that the Clerk of the National Assembly was yet to transmit the document, even as it says it is anxiously waiting for it to arrive at Aso Rock.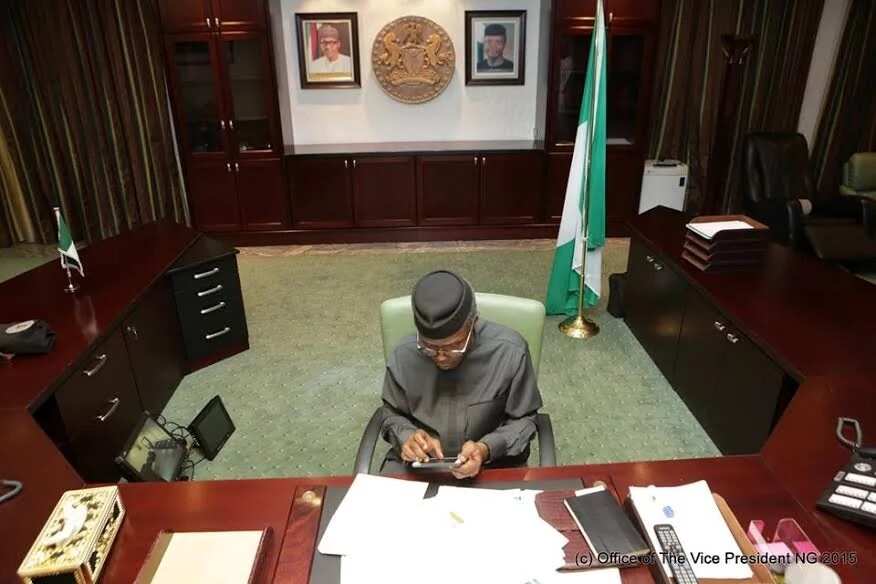 The National Assembly passed the Appropriation Bill into law on Thursday, May 11 after much delay that held up the document for five months.
READ ALSO: Senate investigate banks over $62b alleged fraud
Details of the budget showed that N434.4 billion was appropriated for statutory transfers to the National Judicial Council (N100 billion); Niger Delta Development Commission (N64.02 billion); Universal Basic Education (N95.2 billion); National Assembly (N125 billion); Public Complaints Commission (N4 billion); INEC (N45 billion); and National Human Rights Commission (N1.2 billion).
Legit.ng gathered that a top presidency source assured Nigerians of speedy presidential assent to the bill especially as the life of the 2016 budget had elapsed early last week.
"The budget has not been officially transmitted to us yet…so until it is transmitted formally by the Clerk of the National Assembly we should not be discussing signing.
"But the presidency is keenly awaiting the budget and we have assurances that it is on its way. We shall act with urgency and promptly when we get it", the source said.
Legit.ng had reported on Tuesday, May 9 that the Senate had received the 2017 budget report after much delay.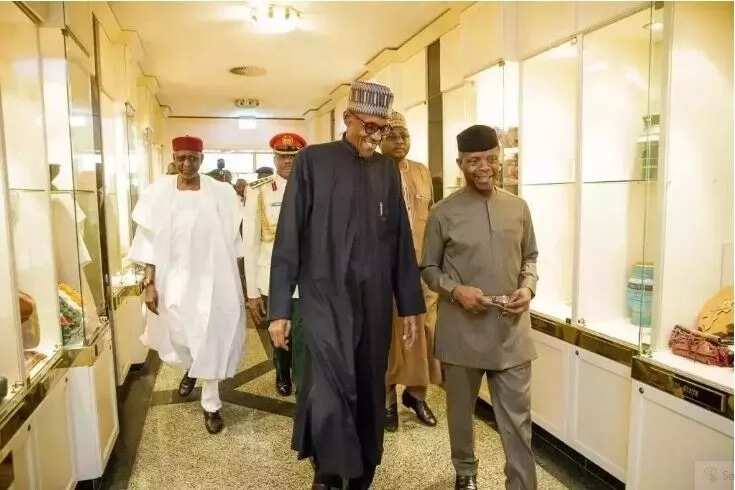 READ ALSO: Buhari's top aide in trouble as plot to stop Osinbajo from acting revealed
The 2017 appropriation report was laid before the upper house of legislature by chairman of the senate committee on appropriations Senator Goje during plenary on Tuesday.
The budget had been expected to be passed last week, before Friday, May 5, when the 2016 budget officially expired but was stepped down by the upper house of legislature.
Watch this Legit.ng TV video of Nigerians sharing their opinion on whether the Senate should be scrapped or not.
Source: Legit.ng