Senate rejects Buhari's nominee for NERC chairmanship Prof Akintunde
The Nigerian Senate has rejected the nomination of Professor Akinwande Akintunde as chairman of the Nigerian Electricity Regulatory Commission (NERC) by President Muhammadu Buhari.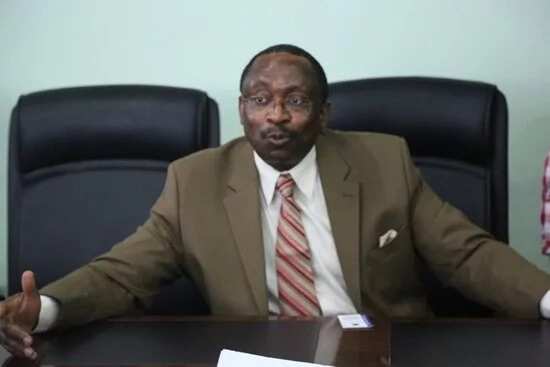 In its first plenary in 2017 on Tuesday, January 10, the Senate said Prof Akintunde's rejection was because of his failure to attend screening.
Deputy Senate majority leader Ibn Na'allah noted that that since the chairman nominee Prof Akintunde did not appear, it may be that he is not interested in the job.
READ ALSO: Budget 2017: Lawmakers issue crucial warning to Buhari
The senate then resolved to clear those nominees on ground and requested that President Buhari send another name for the chairman's position.
The Senate went ahead to clear six other nominees for commissioners and vice chairman of the Commission.
The nominees are Sanusi Garba as vice chairman and Nathan Rogers Shatti, Moses Arigu, Dafe C. Akpeneve, Prof Frank Okafor and Dr Musiliu O Oseni as commissioners.
However, Senator Mohammed Hassan raised an observation from the provisions of the Electric Power Reform act section 41 sub-section 4 that the Senate cannot approve only five commissioners and a vice chairman for the NERC without the chairman of the board inclusive.
READ ALSO: Bill to forcefully take land from Nigerians for Fulani herdsmen grazing still alive
The senate then voted on the screening and confirmed the six other nominees
"I congratulate the nominees, we hope they will live up to the expectations of Nigerians and bring solutions to our power problem," Senate president Bukola Saraki said.
Meanwhile, members of the National Assembly have prioritized the 2017 budget and constitutional amendment as they resume session after the Christmas and New Year break.
The two chambers of the National Assembly embarked on recess December 15 2016, a day after President Muhammadu Buhari presented the 2017 budget to the law makers.
Source: Legit.ng