The best proverbs from Chinua Achebe
One major thing that stands us out as Africans is our ability to infuse proverbs in our daily activities.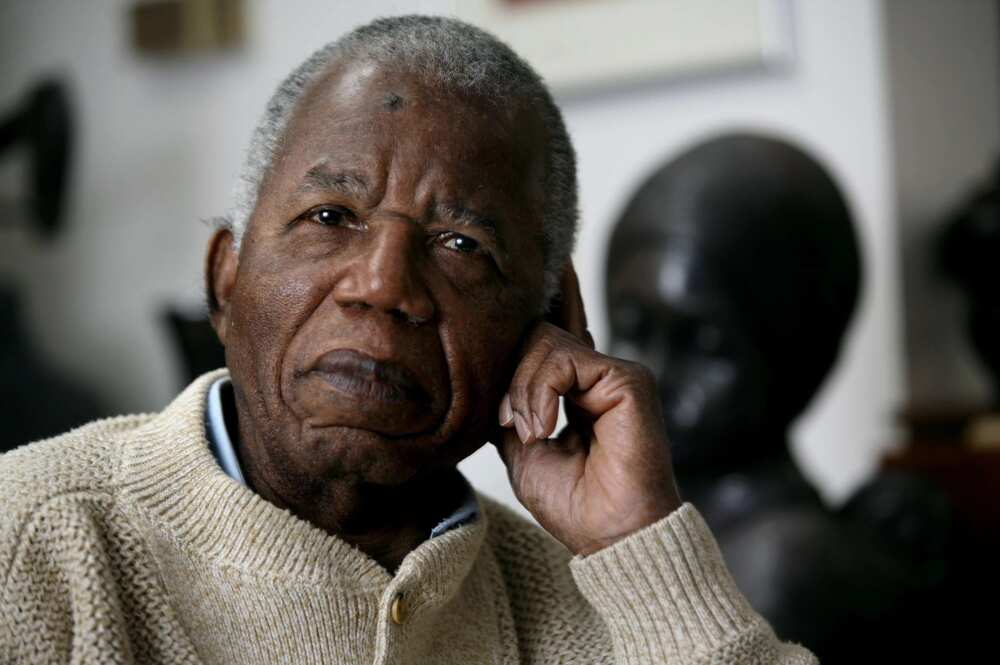 Whether one wants to pass a message without explaining fully what he or she means, proverbs are the best form of doing so.
In Nigeria, every tribe has their own way of passing across their own message using proverbs and each proverb is as distinct as the next. Even though there are some that are used by almost everyone.
READ ALSO: 10 Things You Didn't Know About Chinua Achebe
No one captures the essence of proverbs better than highly celebrated writer Chinua Achebe. A renowned novelist, poet, professor, and critic, Mr. Achebe was one of the very first to introduce the world to the beauty in African proverbs.
As such, here are some of his most famous ones:
1. "Proverbs are the palm oil with which words are eaten"
2. "He who will hold another down in the mud must stay in the mud to keep him down."
3. "The most horrible sight in the world cannot put out the eye." "The sun will shine on those who stand before it shines on those who kneel under them."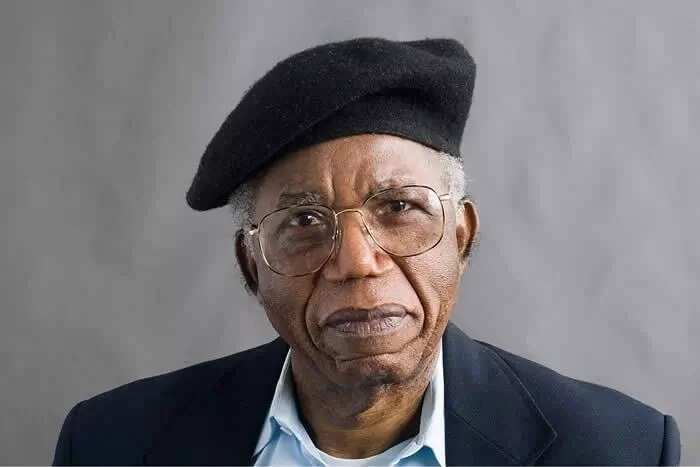 READ ALSO: Check Out 5 Most Popular Books By Chinua Achebe
4. "If a child washed his hands, he could eat with kings."
5. "If one finger brings oil, it soils all the others." "When a man blasphemes what do we do? Do we go and stop his mouth? No. We put our fingers into our ears to stop us hearing."
6. "It is praiseworthy to be brave and fearless, but sometimes it is better to be a coward. We often stand in the compound of a coward to point at the ruins where a brave man used to live."
7. "When a madman walks naked, it is his kinsmen who feel shame, not himself."
8. "The language of young men is pull down and destroy, but an old man speaks of conciliation."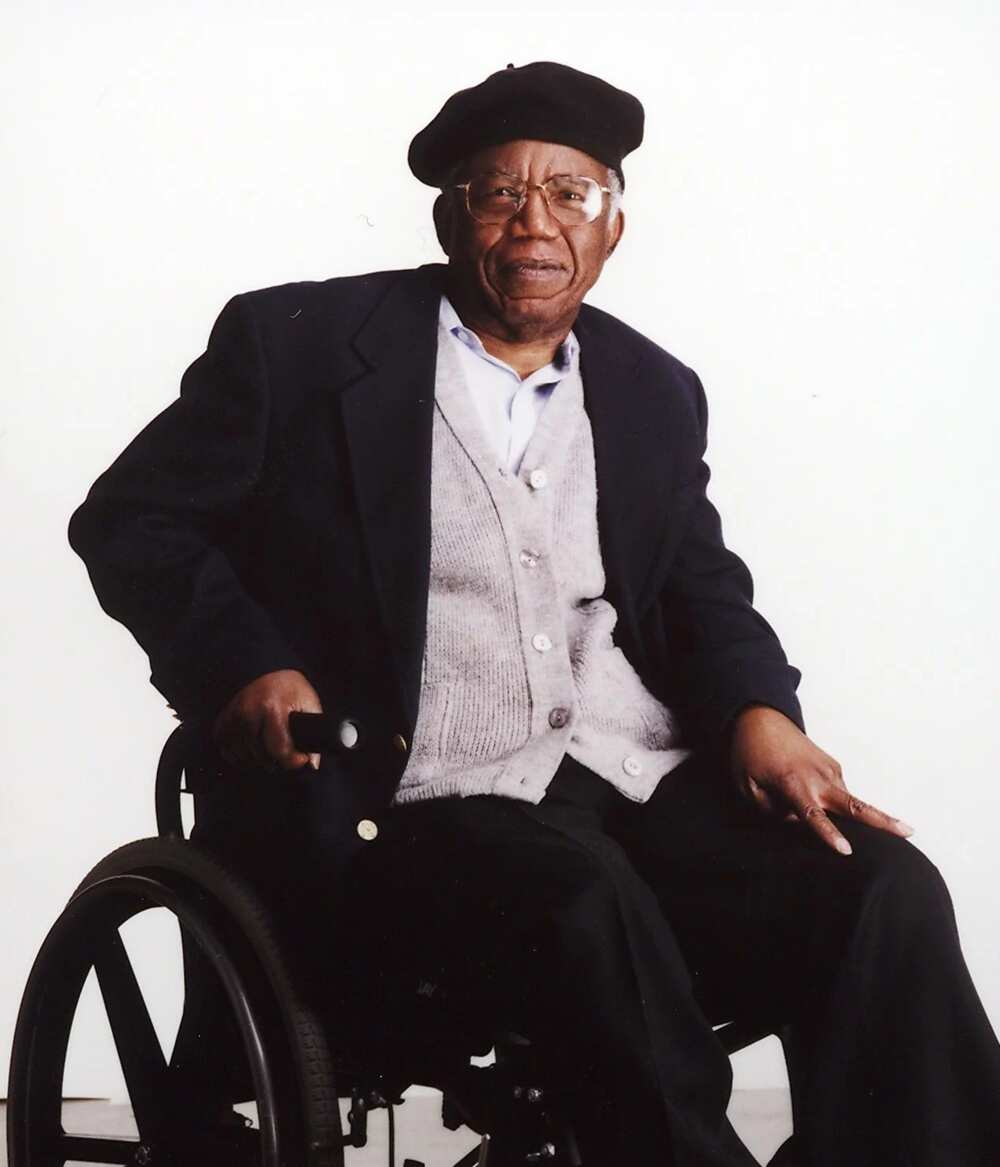 9. "No man, however, great is greater than his people"
10. "Every lizard lies on its belly, so we cannot tell which has a belly-ache"
11. "When suffering knocks on your door and you say there is no seat for him, he tells you not to worry because he has brought his own stool"
READ ALSO: Why Nigerians Hate Igbo, by Chinua Achebe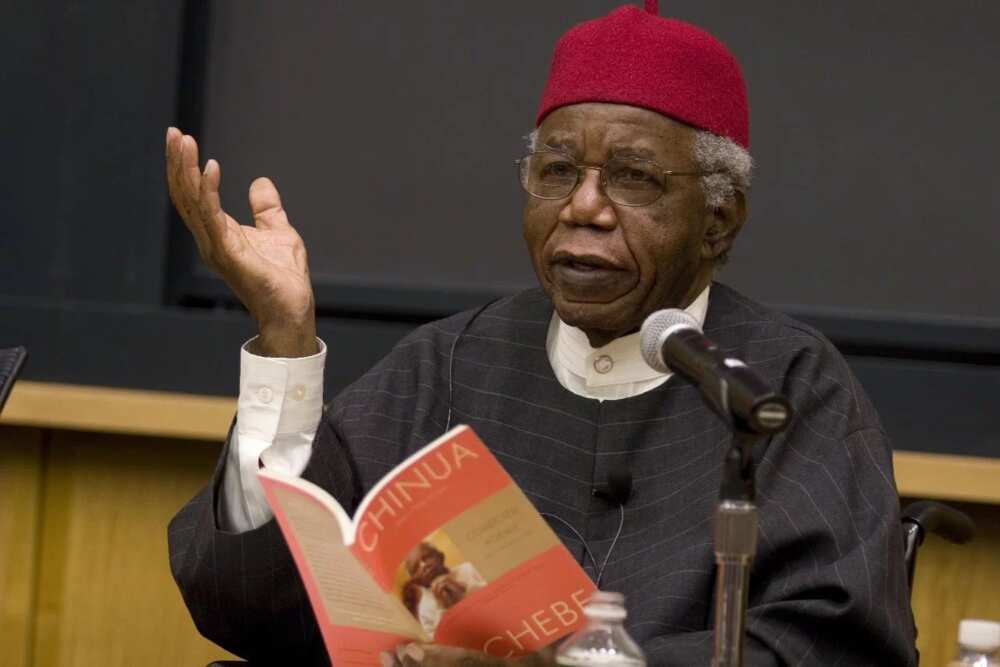 12. "Only a foolish man can go after a leopard with his bare hand"
13. "When brothers fight to death a stranger inherits their father's estate"
Source: Legit.ng