5 most beautiful Nigerian First Ladies since 1960
Beauty they say is in the eyes of the beholder. Some women are so attractive that their beauty makes men glance at them continuously. Nigeria as a country is endowed with such women as the most beautiful Nigerian First Ladies since Independence are in this category of quintessential ladies.
Sometimes, the features used to judge a beautiful woman could be subjective. The most obvious feature of knowing if a woman is pretty or not is often her facial features.
The face of a beautiful woman is her greatest asset. This will make all men want to long for her. Likewise, some Nigerian First Ladies, in the past and present are blessed with unique facial beauty.
READ ALSO: 5 Most Handsome Nigerian Presidents Since 1960
1. Maryam Babangida
Maryam was one of the most beautiful Nigerian First Ladies to have ever held the office of the First Lady. She was born on November 1, 1948. She was the wife of the military president, Ibrahim Badamosi Babangida. She was the First Lady between 1985 and 1993.
She was born in Asaba, the capital of Delta state. Due to her natural facial features and exceptional beauty, a magazine during her time as First Lady compared her with Lady Diana, Prince Charles of Wales first wife. The magazine asked the question of who was more glamorous between Maryam Babangida and Princess Diana.
Maryam championed a project called Better Life for Women which assisted women to secure soft loans and materials to facilitate entrepreneurship. She died on December 27, 2009, after years of battle with cancer.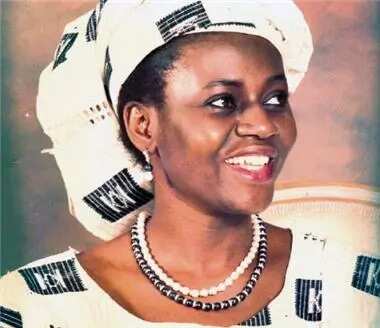 2. Aisha Buhari
Aisha is the present First Lady of the country. She was born on February 17, 1971. She is a graduate with a Bachelors and postgraduate degrees. The wife of President Buhari is a professional cosmetologist and has a beauty shop at Abuja. She is the First Lady who does a lot for charity and social development of Nigeria.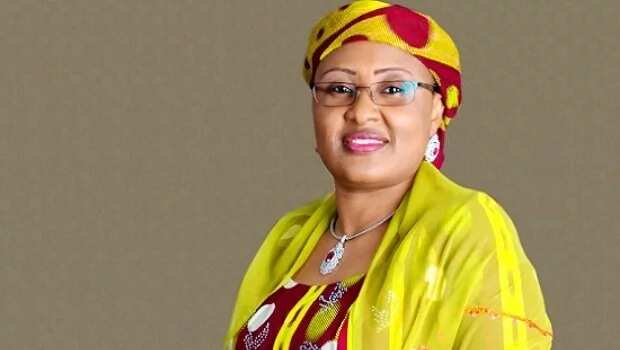 3. Maryam Abacha
Maryam Abacha was the First Lady between 1993 and 1998. She could have stayed longer in the role, however, her husband, General Sani Abacha who was the military head of state then, died mysteriously on June 8, 1998.
She was born on March 4, 1947, in Kano state. She is a Hausa/Fulani whose fair complexion made her stand out during her time as the First Lady. She was very elegant and beautiful, while she occupied the First Lady's office.
4. Turai Yar'Adua
Turai was born in July 1957 in Katsina state. She is a Hausa/Fulani. She was the First Lady between 2007 and 2010. Her husband, Umaru Musa Yar'Adua, died in office in 2010. There were speculations then that she was the one that was ruling Nigeria, but not her husband. Turai is also a beauty to behold.
5. Fati Abubakar
Fati is the wife of the former military head of state, Abdusalami Abubakar, who ruled the country between June 1998 and May 1999. Her full name is Fati Lami Abubakar. She is still one of the First Ladies to the present time that maintained a very low profile. Fati is a judge by profession. She was the first appointed female chief judge of Niger state.
Source: Legit.ng