Legit.ng hosts online event for entrepreneurs on the future of African business
Nigerian's #1 News and Entertainment platform, Legit.ng created content to enrich Nigerians' lives by putting together a free online event tagged: Digital Talks.
At Legit.ng, our mission is to be the guide that leads the way through the news. Being a market leader, it is also our responsibility to be a trendsetter in every area of our work: content, advertising, technology, with this set mission, the webinar is being organised.
With the current effect of the COVID-19 on numerous businesses both small-scale and blue-chip companies, this webinar could not have come at a better time. Our main goal is to share knowledge in business, marketing, and entrepreneurship.
PAY ATTENTION: Join Digital Talks with Iyinoluwa 'E' Aboyeji for free
Live interview will take place on Facebook on March 11th at 11 AM.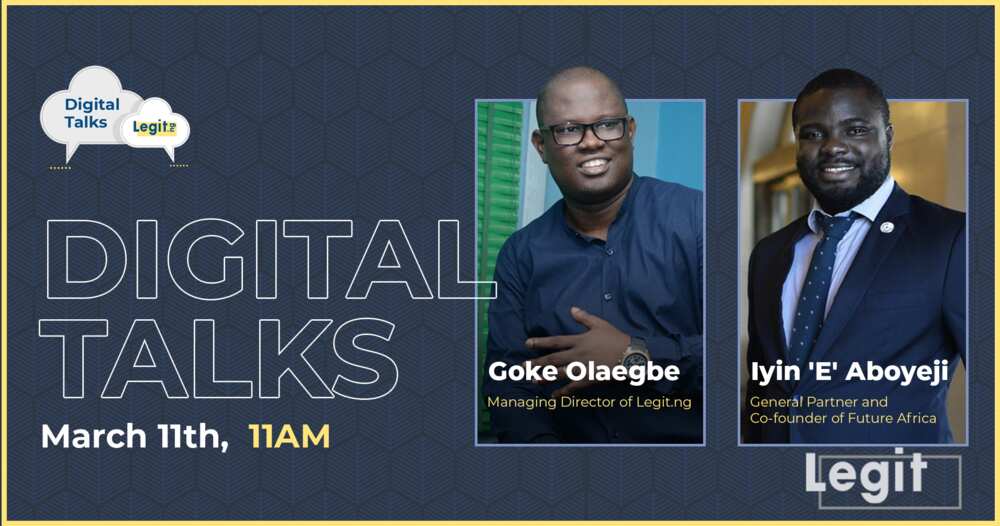 The event has as host Goke Olaegbe - Legit.ng Managing Director Goke Olaegbe is an experienced Chief Marketing Officer with a demonstrated history of working in the digital media, information technology, banking, and services industry.
Olaegbe is skilled in Marketing & Business Development, Marketing Communications, Digital Strategy. Passionate leader of Legit.ng's dedicated team focused on results and changing Nigeria for the better.
The guest speaker of the online event is Iyinoluwa Aboyeji, the General Partner and Co-founder of Future Africa, a platform that provides capital, coaching, and community for mission-driven innovators building an African Future where purpose and prosperity is within everyone's reach.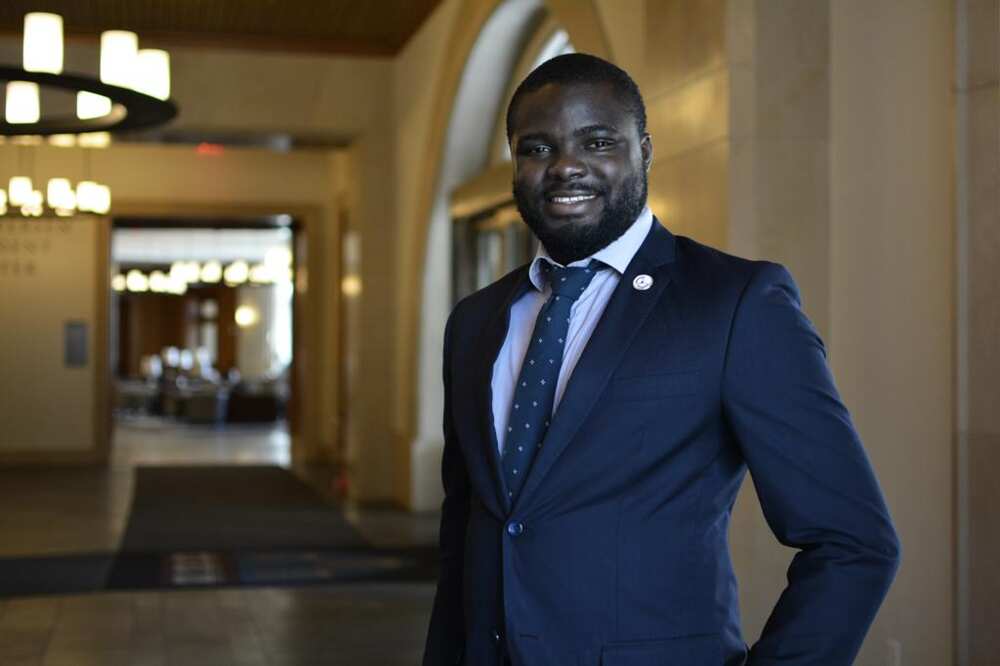 This webinar is also another opportunity for Legit.ng to give back to our community of readers in Nigeria and abroad as we are not only out to inform and entertain our readers, we also educate and share knowledge with them.
When will Africa's Elite Grow Up? | Iyinoluwa Aboyeji | TEDxEuston
What will be discussed:
What is the current state of entrepreneurship in Nigeria?
What is a purpose-driven business?
What a person needs to become a successful entrepreneur?
Major business trends in Africa.
Why do you need to watch?
To join exclusive decision of decision-makers Digital Talks
To learn what is the most important to grow as a successful entrepreneur
To ask your questions from Iyinoluwa 'E' Aboyeji
How do I attend:
As earlier stated, the webinar is free. All you need is to click on this link to register and this link for the Facebook event.
Live interview will take place on Facebook on March 11th at 11 AM.
PAY ATTENTION: Join the exclusive community for MDs, CEOs, CMOs, Marketers, Managers and decision-makers!
Source: Legit.ng