Queen Calafia: The black woman behind the name of US state, California
- Historians study have revealed that United States of California was named after a black queen
- Queen Calafia, some historians say, is a black queen that was on a mission to raise battle-ready women warriors to battle Christians defending Constantinople
- The black queen would later be defeated but stories of her exploits still resonate beyond California
PAY ATTENTION: Join Legit.ng Telegram channel! Never miss important updates!
The state of California in the United States is famed for being home to famous national parks and institutions as Disneyland, Hollywood, Golden Gate Bridge but not everyone knows the story behind the naming of the state.
While historical documents are pointing to it being named after "calida fornax" (hot furnace) and "cal y fornos " meaning "lime and furnace" new facts and twists have emerged to the actual origin of the driest state in the United States.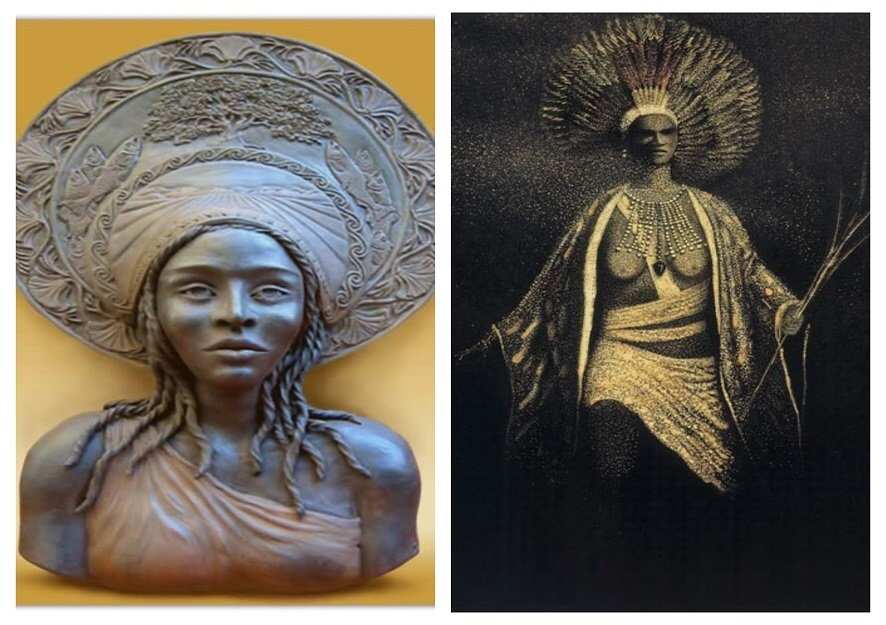 According to Face2faceafrica, link the history of California to Spanish writer by the name of Garci Rodríguez de Montalvo who wrote a masterpiece poem titled Las Sergas de Esplandián (The Adventures of Esplandián).
The poem said to have been written around 1500 had its plot at the Island of California, said to be east of the Asian mainland.
Excerpts from his popular piece description goes thus:
"Know that on the right hand from the Indies exists an island called California very close to a side of the Earthly Paradise; and it was populated by black women, without any man existing there, because they lived in the way of the Amazons.
Calafia, whose last name is still unknown, was said to have developed a large army of women fighters to join Muslim battle against Christians who are defending Constantinople.
Though the black beauty, said to be a moor and pagan, suffered defeat later on, her actions and exploits still ring bells in the ears of all who have heard the story.
Her deeds was what made Spanish explorer Hernán Cortés to name the state California which it is till this date.
PAY ATTENTION: Click "See First" under the "Following" tab to see Legit.ng News on your Facebook News Feed!
Meanwhile, Legit.ng earlier reported that Basketmouth had taken to social media to react to the recent wildfires in California.
More than wildfires, lightning-ignited blazes have burned more than 1.25 million acres in the state since August 15. The fires have also claimed the lives of seven people, destroying more than 1,400 buildings destroyed.
Source: Legit