Reactions as Femi Adesina Says Nigerians Need Bully Like Buhari to Knock Sense Into Their Heads
Lagos, Nigeria - Following his recent article titled "I suddenly remembered why I fell in love with the president", many Nigerians have blasted Femi Adesina, Special Adviser to President Buhari on media and publicity.
PAY ATTENTION: Join Legit.ng Telegram channel! Never miss important updates!
According to some of the reactions sighted by Legit.ng, the media aide has proven that the president is a bully.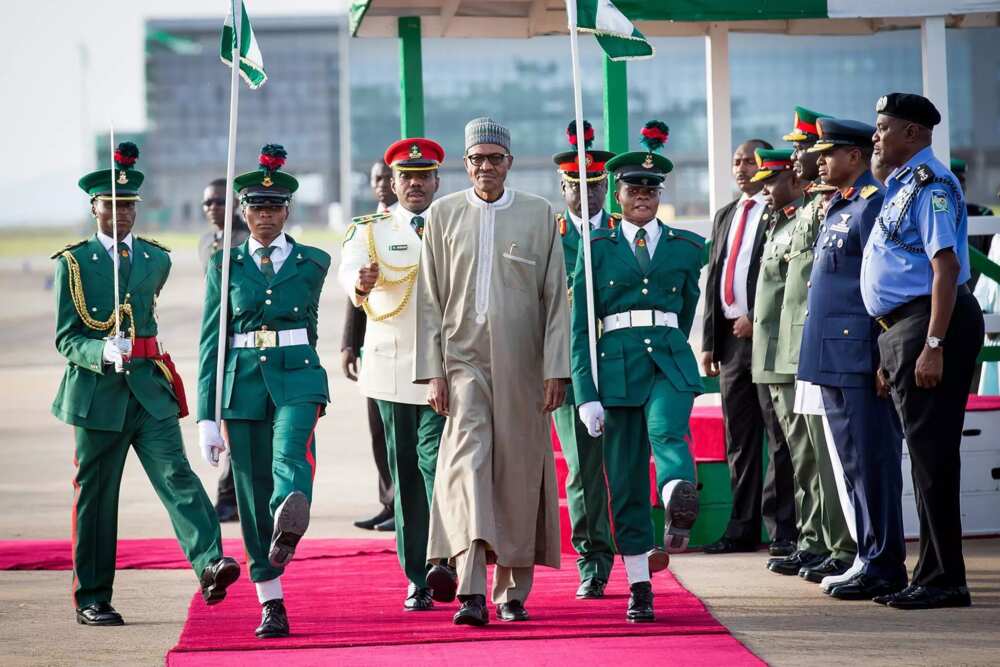 Femi Adesina had said:
"That respondent sure spoke the minds of millions of Buharists in Nigeria and the Diaspora. The man we fell in love with is of iron and steel, one ready and willing to knock sense into contumacious heads, whipping everyone into line. And being kind to us in the process. A kind bully, if you like the oxymoron."
In reaction, Nigerians wrote:
@ayemojubar said:
"Nigerians need bully like Buhari to knock sense into their heads - Femi Adesina. A confirmation that we have a tyrannical, nepotistic bully as a president. That's too much for a people to have at the same time."
@seyitomas1 wrote:
"How did we get here for goodness sake?! Is this what 'being in government' is about? Saints becoming demons? I am sure Mr Adesina will look back in a few years and shake his Nigerian head like I'm doing now."
@AgihSylvester also said:
"If he's confronted with his statement fews years from now, he will begin to form Pantami and say that he was young and naive when he made it.
"Someone close to him should kindly remind him that nothing lasts forever Sha. It's barely 2 years to the end of his boss' administration."
@jo_akamo added:
"Great progress. They are admitting his real character little by little. We would get there and those supporters can finally rest from defending rubbish, and have time to seek sense."
@WhiteAmadasun also wrote:
"Noted Adesina. Have you forgotten how bullies like PMB in the past such as Pharaoh, Nebuchadnezzar, Haman, Ahab, Jezebel, Herod, Hitler, Mussolini, Idi Amin, Mobutu, Emperor Bokassa, Samuel Doe, Mugabe et al ended? The case of your beloved PMB will be worse except he change fast."
In another report, Adesina on Saturday, May 29 declared that Nigeria has become a better country than it was before President Muhammadu Buhari's ascension into office in 2015.
Adesina, a veteran journalist, made the assertion in an article he shared on his Facebook page to commemorate Buhari's six years in office.
In the article, Adesina reeled out what he called the achievements of the Buhari administration in six years.
Source: Legit