Kano Pillars Fined N2million For Poaching Former Coach
Nigeria Premier League defending champion, Kano Pillars have been fined by the League Management Company (LMC) for wrongfully poaching of former Head coach, Mohammed Baba Ganaru.
The club has been ordered to pay Nasarawa United the sum of N2million as compensation for poaching Baba Ganaru. However the coach will forfeit 50% sign-on due and also pay N200,000 fine.
Kano Pillars and Baba Ganaru were fined separately for breaching the Nigeria Professional Football League (NPFL) Rules and Framework 2014/2015 Season.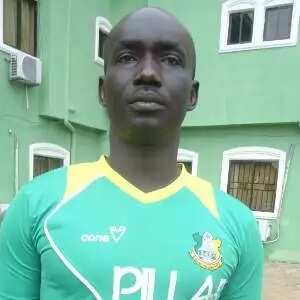 Legit.ng had exclusively reported about the formal petition lodged by Nasarawa United on the contracting of their coach by Kano Pillars without following the laid down rules for such transaction between clubs, coaches and players and a review of the documentation on the transaction submitted to the LMC by Kano Pillars which confirmed a breach of the Rules.
READ ALSO: Why Ganduje Fired Kano Pillars Coach
In its recent exercise of Summary Jurisdiction, the LMC cited Ganaru for breaching the Code of Conduct for Managers and Coaches as contained in Appendix B of the NPFL Rule Books by accepting to enter into negotiation with Kano Pillars without first obtaining the consent of his employer, Nasarawa United.
Ganaru's sanction for this breach includes the payment of a fine of N200, 000, forfeiture of one month salary to Nasarawa United being one month salary in lieu of notice as stipulated in his contract with the club and a further forfeiture of N5 million, being 50% of his sign-on as agreed in his contract with Nasarawa United for the 2014/2015 season since he has only served half of his full season contract with the club.
The Coach though, has a right to submit to the decision or elect to have his case heard by a commission in which case he has 48 hours to communicate his objection in writing to the LMC.
For failing to obtain permission of Nasarawa United before entering into negotiation with Coach Ganaru for the position of Technical Adviser, Kano Pillars were charged with breach of Code of Conduct for Clubs as contained in Appendix D of the NPFL Rule Book.
Kano Pillars were fined N0.5m for contravening the Rules and will pay N2m as compensation to Nasarawa United within two weeks. Pillars have 48hours to submit to the Summary Jurisdiction as exercised by the LMC and pay the fines or appear before a Commission.
Source: Legit.ng