Inside Aubameyang's Harrowing Battle with Malaria After Visiting Native Gabon
- Aubameyang missed a number of his team's matches in April because of illness
- The 31-year old battled malaria for weeks and revealed he lost a significant amount of weight
- Speaking on the ordeal, Aubameyang described it as one of the "worst moments of his life"
PAY ATTENTION: Join Legit.ng Telegram channel! Never miss important updates!
Arsenal striker Pierre-Emerick Aubameyang recently opened up about his battle with malaria as he described it as "the worst moment of my life".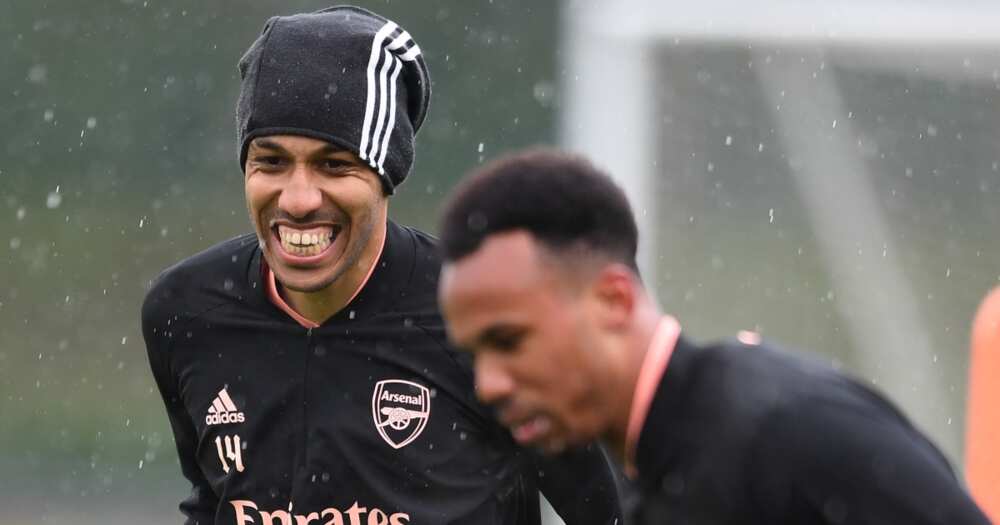 Aubameyang missed a number of Arsenal games in April after the international break as he struggled with the illness.
He initially took to Instagram on April 15 to confirm that indeed he contracted malaria while on international duty with Gabon.
As it turns out, Aubameyang was unaware he was coming down with the illness and featured in a number of his side's games before things took a turn for the worse.
The 31-year old came off the bench to assist Nicolas Pepe's opener against Slavia Prague in the Europa League and also made a start against Liverpool in the 3-0 humbling early in April.
"I was feeling normal, a bit down. I thought it was the travel because going to Gabon, it's not so close to here. I just felt a bit tired, especially against Liverpool," he said.
"I thought it was just because of the travel and I don't know what the percentage was of my form (fitness) at that moment because I didn't know that I had malaria. Definitely, I felt a bit tired."
Soon after the Liverpool game, the severity of the illness increased and Aubameyang had no option but to sit out some games in the hopes of making a full recovery.
"I was feeling very, very bad. I think this was the worst moment of being sick in my life. I had for three days in a row, fever all day and all night non-stop. Even the paracetamol had no effect," he added.
"After that, I spoke to the doctor, I said I needed to go to the hospital because I was travelling to Africa so maybe it was something like malaria. I stayed in the hospital for three days, I was really, really down and I think I lost four kilos, so it was a really bad moment. I think my family was a bit scared to see me like this.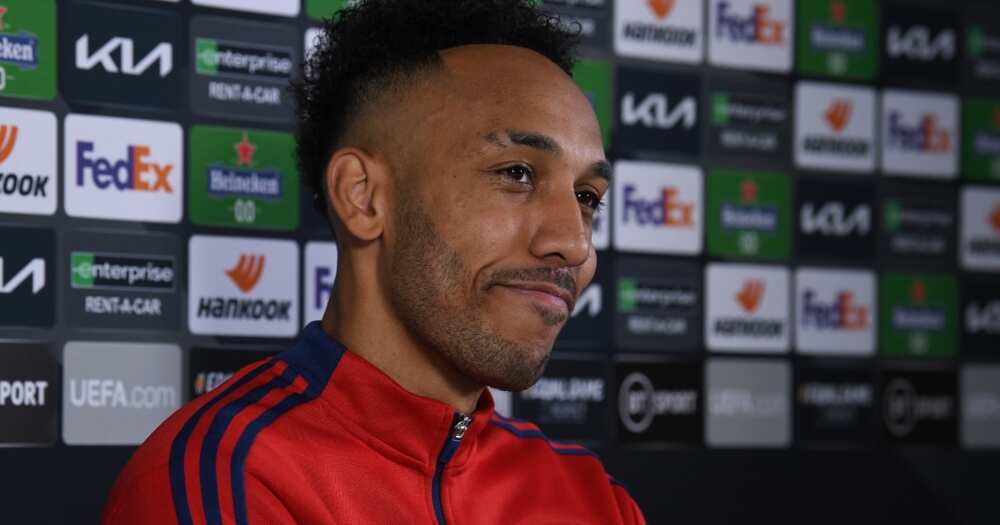 Earlier, Legit.ng reported that Mikel Arteta warned his Arsenal players that they risk being knocked out from the Europa League if they played as they did in the first half against Villareal.
Unai Emery's Villarreal dominated the first half, scoring two goals, but Arsenal clawed themselves back into the tie thanks to a Nicolas Pepe penalty as the game ended 2-1.
Arteta believes his side can still overturn the tie to make it to the final.
The Arsenal manager spoke in a press conference after the game where he admitted his side looked disorganized in the first half, but also exuded confidence that the tie could be turned around.
Source: Legit