Lionel Messi acknowledges Ronaldo's quality and contribution to La Liga
- Messi believes El Classico was a bit more special with his fierce rival around
- The Argentine did not hesitate to acknowledge Ronaldo's quality and contribution to La Liga
- Both players are currently competing in separate leagues
Barcelona superstar Lionel Messi recently gave a brutally honest interview about his long-standing rivalry with former Real Madrid hit-man Cristiano Ronaldo.
The two, considered the best players to ever grace the game, enjoyed an entertaining rivalry for nearly a decade in the La Liga.
Between them, the two have 11 Ballon d 'Ors, and have dominated world football until recently when the likes of Luka Modric stepped up the plate.
Despite the rivalry, both players have shown each other some degree of respect and it was Messi who was the latest to concede Ronaldo's quality on the field.
Speaking to DAZN's La Liga show, the 32-year old was quick to admit there was definitely something missing from the world-famous El Classico since Ronaldo departed for Italy.
"Obviously when Cristiano was at Real Madrid the matches were always special. The matches against Real always mean a lot, but when Cristiano was there they became much more special," he said in the show.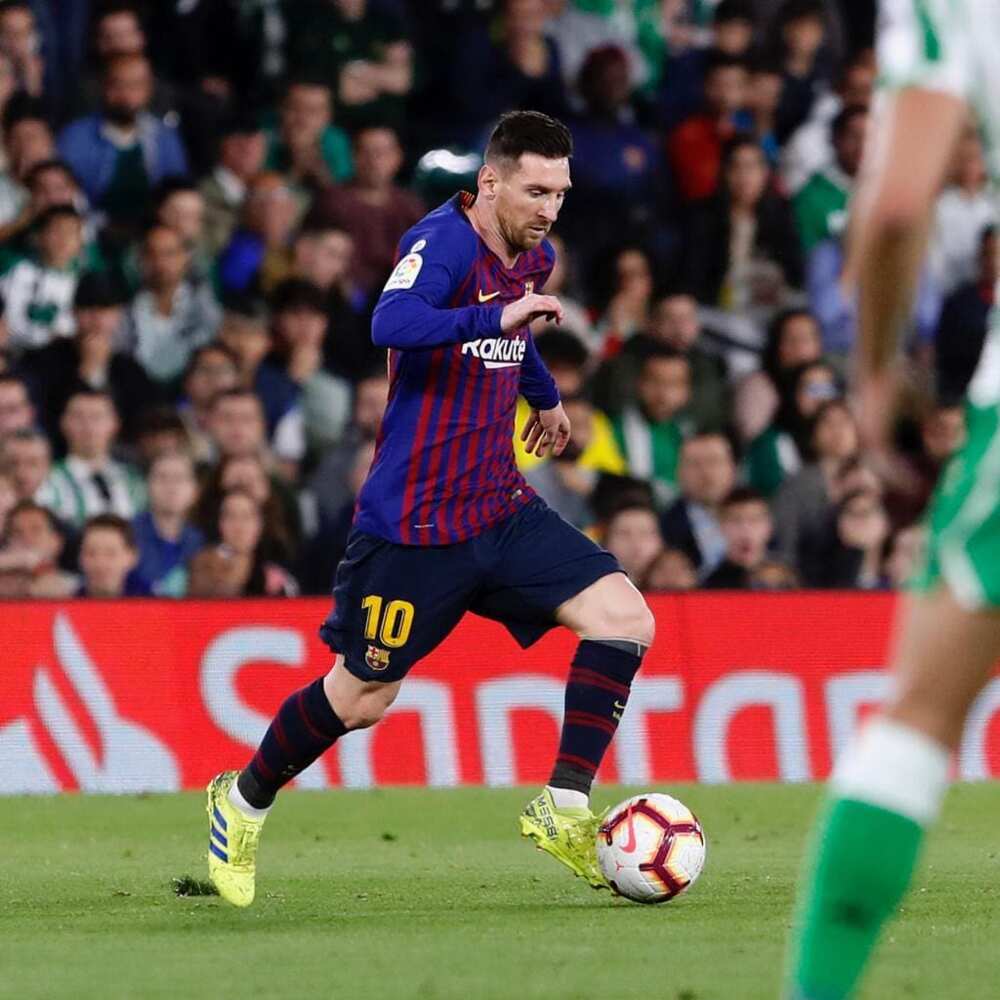 There might as well be some truth in what Messi was saying as the latest edition of the El Clasico ended in a disappointing stalemate.
On the rivalry with Ronaldo, Messi revealed he was grateful to be part of the rivalry which will certainly go down in history.
"It was a special duel and it will remain forever, because it lasted many years and it is not easy to maintain certain levels for a long time," the Argentine explained.
As it stands, both Messi and Ronaldo are shining in their own rights albeit in different Leagues.
Messi is currently La Liga's top scorer with 13 goals despite missing a chunk of the season, while Ronaldo is on a current hot scoring streak for The Old Lady in Italy.
Earlier, Legit.ng had reported how Lionel Messi made a striking confession after revealing he does not want a life contract at Camp Nou despite his desire to remain at Barcelona.
The 32-year-old's future at the club remains uncertain when club President Josep Bartomeu revealed that their captain has a clause in his contract which enables him to leave at the end of the season.
Sadio Mane doesn't care about worldly things - Liverpool loanee Taiwo Awoniyi| Legit TV
Source: Legit.ng