Emmanuel Eboue reveals how he almost killed himself
- Ex Arsenal star Emmanuel Eboue has explained how he is currently battling to survive
- The Ivorian is currently broke and sleeping on his friend's floor in the United Kingdom
- He made millions during his days at Arsenal but squandered all he made in football
Former Arsenal defender Emmanuel Eboue is one of the top African football stars who made millions in football but the Ivorian is currently battling for survival.
Eboue used to make millions in the Premier League, but he is now sleeping on his friend's floor, washing his clothes by hand and hiding from bailiffs.
The 34-year-old former Ivorian international has now explained how broke he currently is to the point of thinking the only option was for him to kill himself.
Eboue told the Sunday Mirror how he lost a divorce battle that left his wife Aurelie with all of their assets and how he has no contact with his daughters Clara, 14, and Maeva, 12.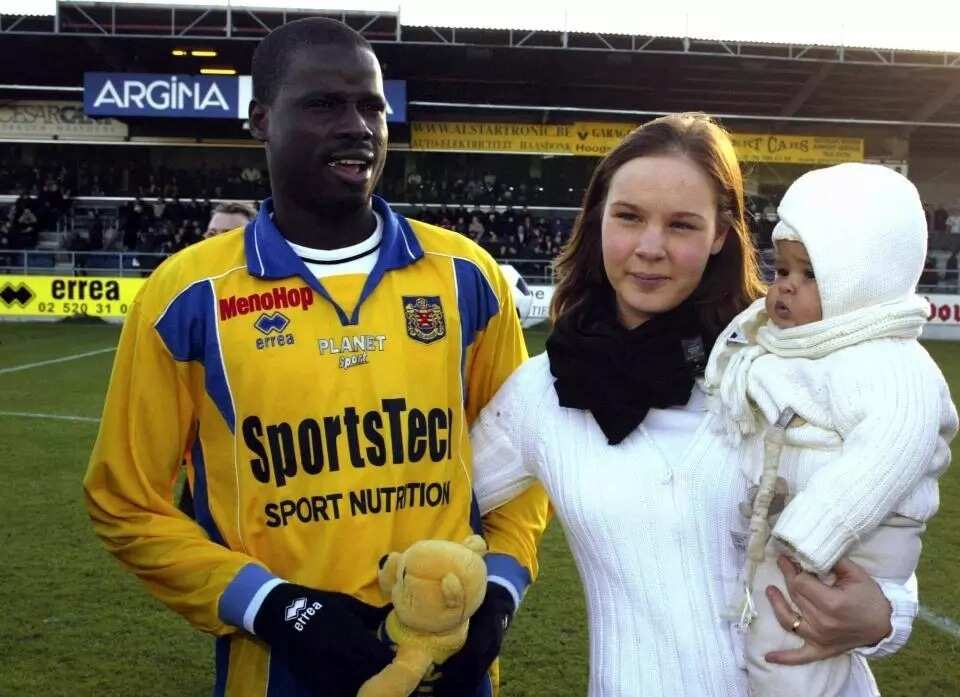 "Every day I wash my jeans, my clothes, everything. My hands are hard. As though I have been working on a farm.
"Sometimes I shut off the lights because I don't want people to know that I am inside. I put everything behind the door.
"I am in the house but I am scared. Because I don't know what time the police will come.
"I look back and say ­'Emmanuel, you have been naive. Why didn't you think about this before?' It is hard.
"The money I earned, I sent it to my wife for our children.
"In Turkey I earned eight million euros. I sent seven million back home. Whatever she tells me to sign, I sign." Eboue explained to Mirror.
READ ALSO: Mikel Obi and kid gear up for Christmas celebration
Emmanuel Eboue played for Arsenal for seven years before moving to Turkish side Galatasaray in 2011. He was part of the Gunners' squad that played in the 2006 UEFA Champions League final where they lost to Spanish club Barcelona 2-1 in the final in Paris.
He has represented the Ivory Coast national team 79 times scoring three goals in his international career and playing at the World Cup.
Find out if Thierry Henry is also 'Igwe' in the kitchen. On Legit.ng TV
Source: Legit