5 footballers in relationships with women far older than they are
Footballers are among the richest people in the world considering what many of them collect on a weekly basis at their respective clubs in Europe and other part of the world.
Many of these football stars drive exotic cars and live in big mansions thanks to what they earn at their clubs.
Some of these football stars around the world are married as they go to the stadium with their kids and wives, while many are still single but dating stunning girlfriends.
There are some football stars who are dating women who are older than their age, and we shall take a look at five of these players.
READ ALSO: I was close to Barcelona terrorist attack - Croatian star Ivan Rakitic
1. Shakira dating Barcelona defender Gerard Pique
Famous music star Shakira is ten years older than Barcelona star Gerard Pique who was born on February 2, 1987 and according to report, Shakira fell in love with Pique because of his beard and lips.
2. Daniella Semaan dating Chelsea midfielder Cesc Fabregas
Spanish and Chelsea midfielder Cesc Fabregas is a 30-year-old football star who is currently dating Lebanese woman Daniella Semaan who is 11 years older than him.
3. Jude Cisse dating Manchester United star Henrikh Mkhitaryan
Jude Cisse is a successful businesswoman who was the wife of former Liverpool star Djibril Cisse and she is currently dating 28-year-old Manchester United star Henrikh Mkhitaryan who she is five years older than.
READ ALSO: Super Eagles team B coach Yusuf reacts to Nigeria's defeat to Ghana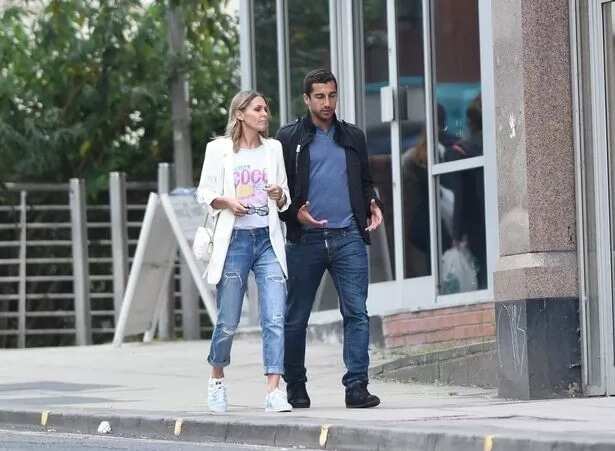 4. Pamela Anderson dating Olympique Marseille defender Adil Rami
Pamela Anderson is a 50-year-old Canadian actress who is currently dating 31-year-old Frenchman and Olympique Marseille defender Adil Rami.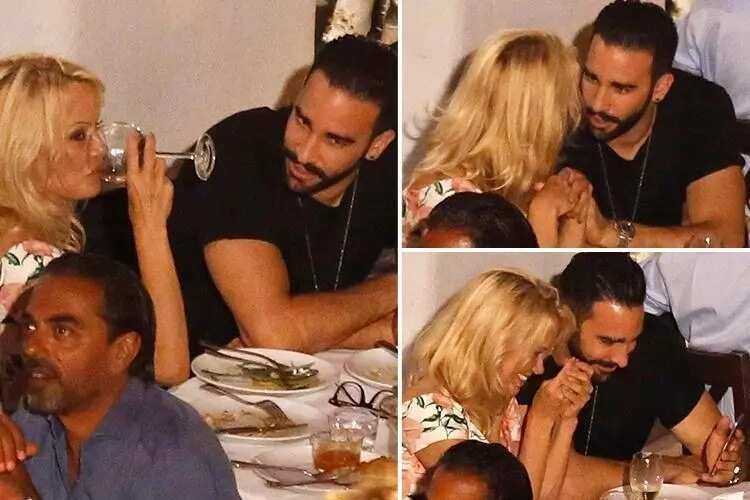 5. Helena Seger dating Manchester United star Zlatan Ibrahimovic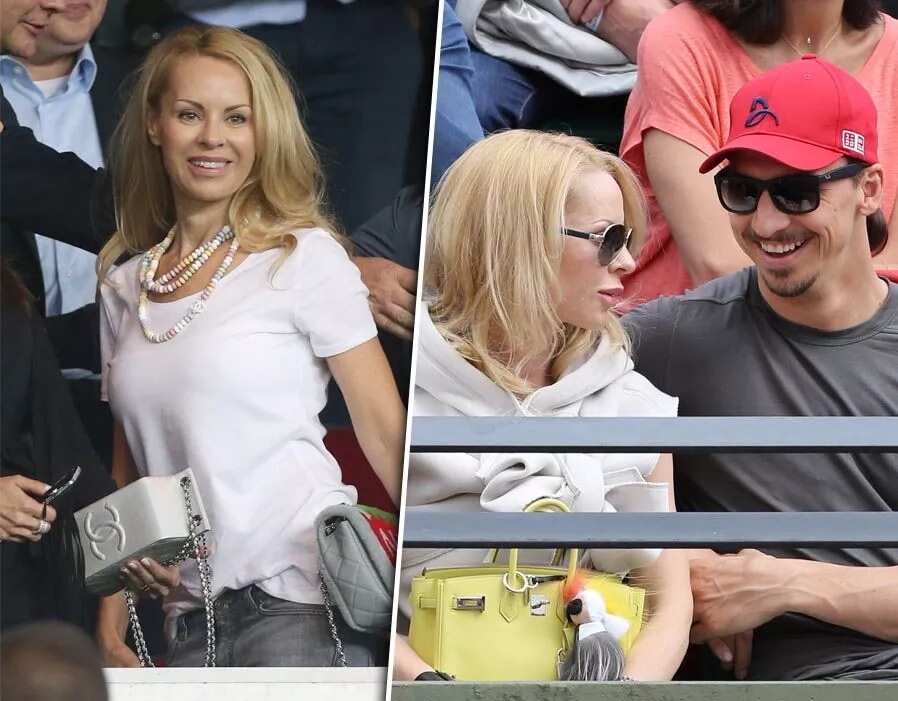 Helena Segar is a 47-year-old Swedish woman who is currently dating 35-year-old Manchester United striker Zlatan Ibrahimovic.
Watch Legit.ng video below of the Super Eagles in training.
Source: Legit.ng