Corp member vows to 're-build' late Rashidi Yekini's dilapidated grave
- Nigeria's all-time goal scorer Rashidi Yekini died in 2012 at the age of 48
- He was buried at his residence in his home town of Ira, Kwara state
- Fresh facts indicate that the burial site is in total shambles and a young man Oladimeji Adeoti is leading the cause to 're-build' the final abode of the late legend
The lack of honour and recognition that trailed the life and death of legendary Nigerian footballer Rashidi Yekini who passed away on May 4, 2012 have continued five years after his exit.
Reports say the lanky Super Eagles' striker who died in Ibadan at the age of 48 suffered in abject poverty where he was allegedly abandoned by Nigerian authorities.
He was buried in his home town at his residence in Ira, Kwara state.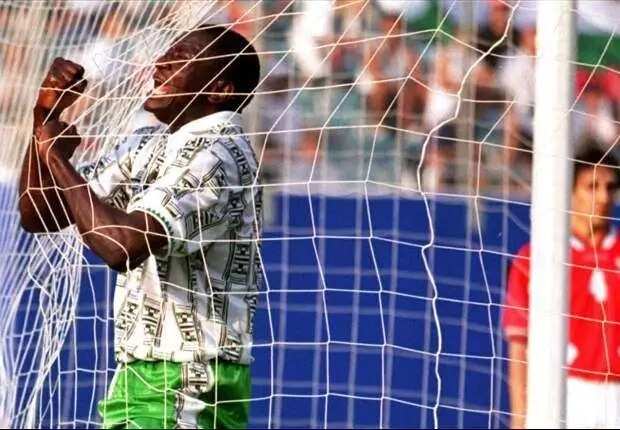 Fresh facts obtained by Legit.ng from a Facebook User Oladimeji Adeoti indicate that the final resting place of the player is currently an eyesore as the grave is virtually tattered and dilapidated.
READ ALSO: Picking a starting XI of the most expensive footballers ever
Oladimeji who claimed to have personally cleaned the rickety tomb throughout his one-year NYSC service in Kwara promised to do everything to 're-build' the final abode of the late football star.
"Someone who's an indigene of the community said that Yekini is from this community and that his grave is not too far from where we were, so we all rushed down only to see a goat and chicken perch on his grave, the ladies that went with us started crying.
"I was so pleased to clean Rashidi Yekini grave throughout my one year of NYSC in his hometown in Kwara state, it makes me vow that someday in life if am fortunate enough I will rebuild it to a standard," he posted on Facebook.
In an exclusive chat with Legit.ng, Oladimeji a member of the NYSC 2015/2016 set expressed sadness that the whole burial site is covered in broken tiles and he treks daily to clean it.
"The place is covered with broken tiles and a trekable distance from my lodge. I heard it was his younger brother Akeem who is said to be a bricklayer that fixed it to that level.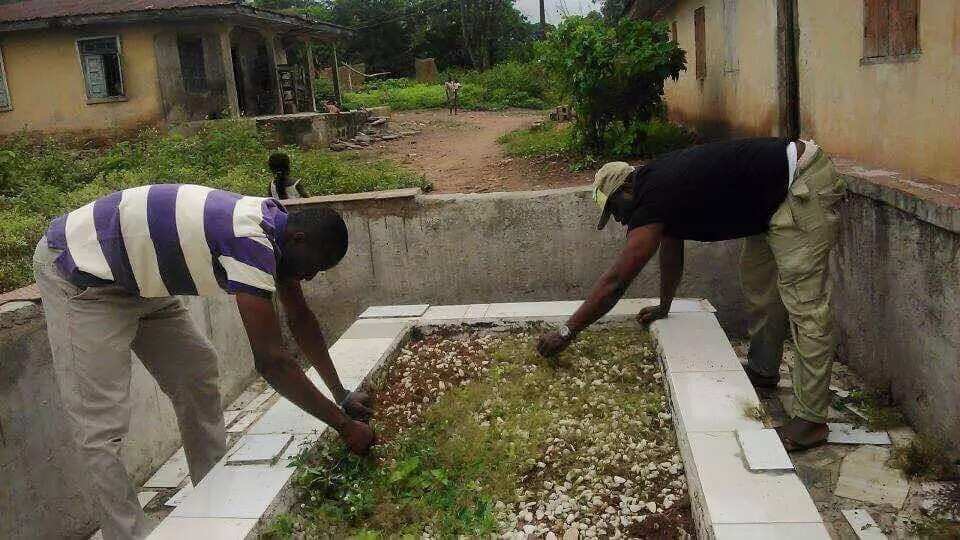 The 2014 graduate of the Houdegbe North American University, Benin Republic also narrated how his efforts to raise N460,000 to rebuild the project were frustrated.
"I went to my local inspector and told him everything which he told me to get an approval from the community king as well as the head of his family attached photographs quotation and printed design of how it will look like attached with a letter stating my request.
"I did and submitted it back to him as he has instructed me so he said to me that he will submit it to NYSC Kwara state chapters' office for an approval before I will now start.
"As soon as my he sighted the figures on the quotation which amount to about 460k then immediately he became interested he started speaking elders language which I ignored.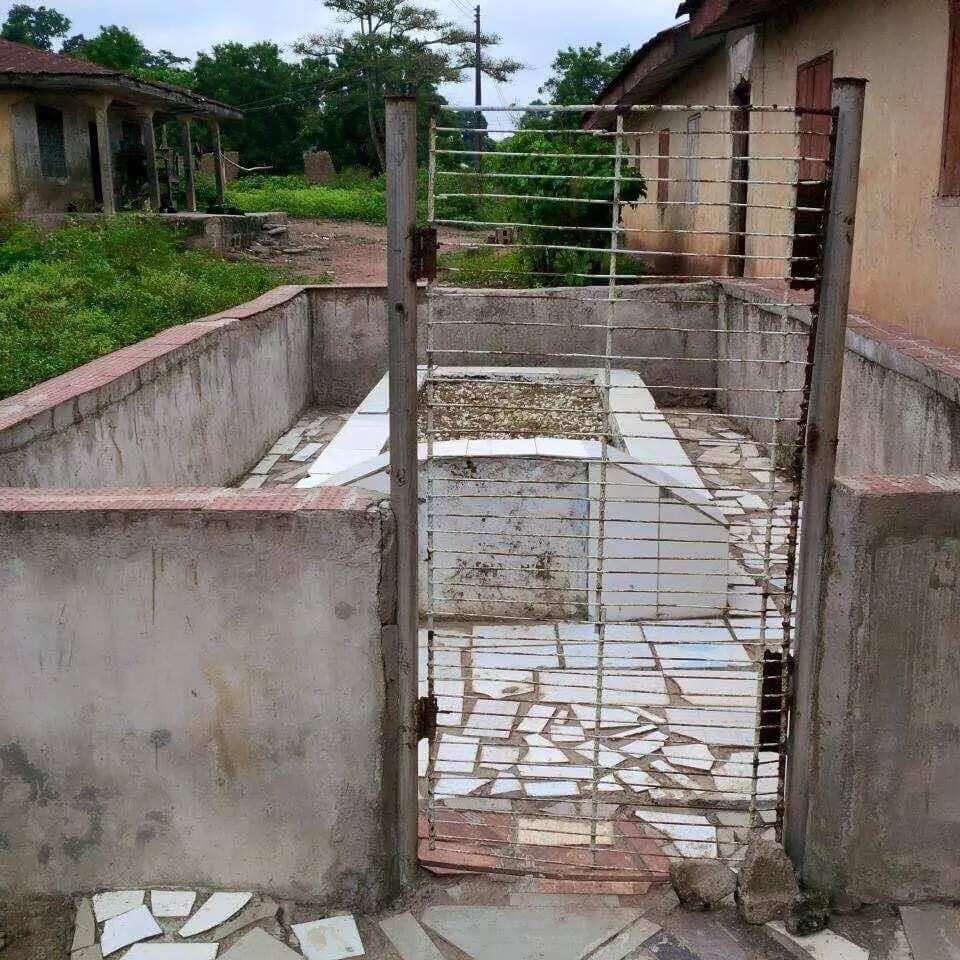 "He later told me he has to be sincere with me that he misplaced the letter and that I should get another one which I did he started delaying it systematically again.
"It was at that point that I realized he was delaying it for me to pass out so that he can use the junior Corp members to execute the project for his personal interest," he lamented.
READ ALSO: Mother of late Rashidi Yekini cries for help
Oladimeji stated that he is now on course to rebuild the place, saying "I want to be hundred present transparent."
He also added that he will like to meet with the relatives of the late legend.
Oladimeji Adeoti can be contacted on phone: 09092463145.
Yekini is still Nigeria's record goalscorer having netted 37 times in 58 appearances. He scored Nigeria's first ever goal at a FIFA World Cup match, was also part of the team that won the AFCON tournament in 1994.
Source: Legit.ng