Nigerian Sprint Star Becomes Asia's Fastest Man
A 24-year-old sprint star Femi Ogunode is now celebrated as Asia's fastest man.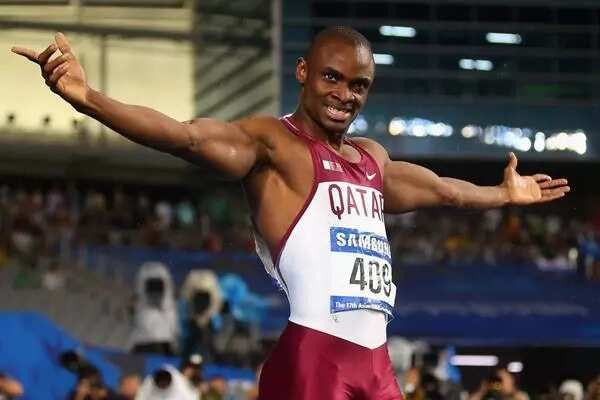 Premium Times reports that the sprinter, who was born in the Akoko area of Ondo state, broke the Asian record on June 4, 2015. At the Asian Athletics Championships Ogunode ran the men's 100m in 9.91 sec, beating his previous record of 9.93 sec.
Speaking on his latest achievement, Ogunode wrote on his Facebook fan page that he has all the reasons to celebrate his success.
"When God gives you a reason to celebrate why won't you… I celebrate my victory after winning Gold and breaking the Asian record," the sprinter wrote.
Ogunode who is now Asia's fastest man started out as a boxer before switching to football and finally athletics in 2006.
In a recent interview with Qatar's sports magazine, the sprinter explained why he dumped Nigeria for Qatar. He confessed that is happy he took the risk which has now turned out to be one of his best decisions in his life.
READ ALSO: Nigerian Student Breaks A 50-Year Record In Japan
"I wanted to compete in the 2007 All-Africa Games in Algiers, Algeria. I ran in the Mobil Track and Field race, the Nigerian qualification event for it. I made the cut, but they dropped me without any explanation.
"A year later, I qualified for the biennial IAAF World Junior Championships in Bydgoszcz, Poland, as the best age-group sprinter in Nigeria. Subsequently, I also made it to the senior side for the 2008 Beijing Olympics.
"But due to politics within the Athletics Federation of Nigeria (AFN), they dropped me from the squad for Poland, pacifying me by saying I would get my chance in China. I agreed, as I always wanted to compete in the Olympics. But just two weeks prior to the Games, I found out I was out of the team. I felt powerless against the AFN's internal games.
"It was then that I received an e-mail asking whether I was interested to do trials in Qatar. I wrote back saying I was, but that I didn't have money to make the trip. They requested a copy of my passport and soon, I was attending trials in Doha. It turned out to be one of the best decisions I ever made in my life," he concluded.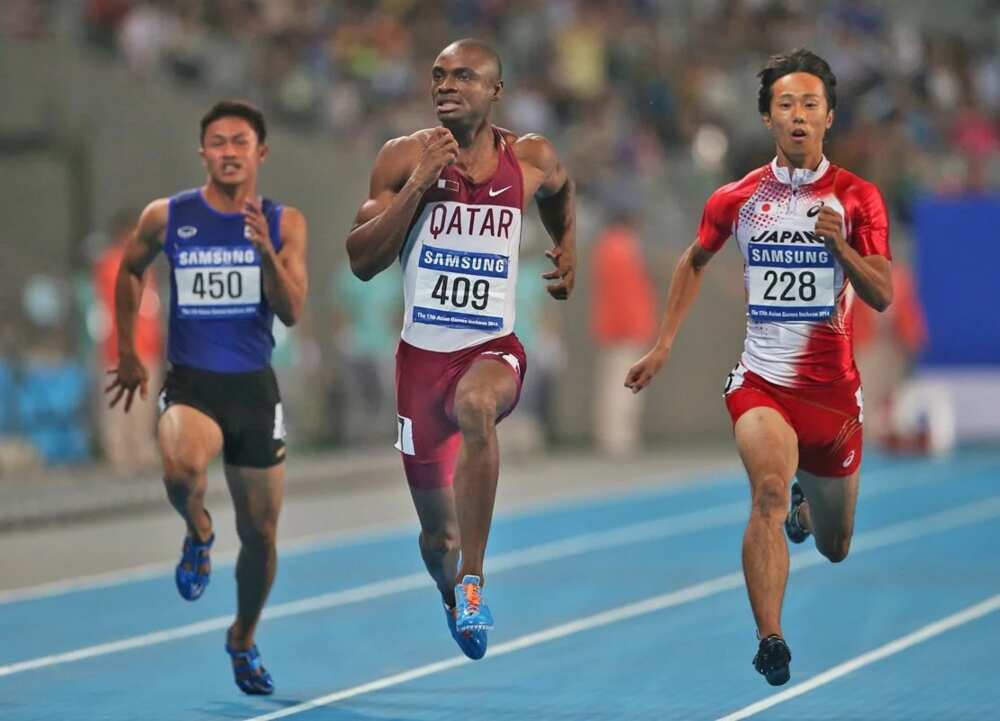 Ogunode started his professional career in 2006 with U-18 Championship in Ibadan, where he won gold in 100m and 200m.
In 2008 his trainings and determination to succeed made him to become Nigeria's № 1 junior athlete. This victory automatically qualified him for the World Junior Championship and the Beijing Olympics. However, both of the sport events he was denied attendance due to politicking within the athletics administration.
Investment In The Youth
In a recent interview with Premium Times, Yusuf Ali, the national record holder in long jump and the former technical director for the Athletics Federation of Nigeria, has stated that the country really needs to invest more in its youth athletes.
"The sad thing is that we are not investing enough in our youth athletes, imagine the Super Eagles can take a chattered flight to go and play a friendly in South Africa and we say we don't have money to buy tickets for our youth to attend a competition they have worked and trained hard for. It does not speak well of us as a country," he said.
READ ALSO: Know The World's Highest Paid Athletes 
Speaking further, Ali recalled last Africa Youth Athletics Championships in Mauritius where the country was forced to present a lean squad, which even missed the opening day of events owing to paucity of funds.
Ali stressed that it was highly important "to catch Nigerian athletes young" and invest in the youth.
"In this country we don't even have the base, the base for track and field is like 6,000 athletes will start and at the end you will pick like 5 or 6 of them in the end that will be good. But now when you have a base of like 1,000 and you are now not even attending to them as you should then there is no future. I think that is one thing we should address. The base for track and field is very difficult, for football; anybody can just wake up and starting kicking any round object, it is very difficult in track and field, interest has to build very early," he noted.
Source: Legit.ng