Three Most-Adorable Team Values Ronaldo Destroyed During His Three-Year Reign at Juventus
Juventus dressing room values suffered during Cristiano Ronaldo's three-year reign at Allianz Stadium
The 36-year-old was said to have been given the kind of attention no other player has ever got and this almost destroyed the team's unity
Chiellini and Bonucci voiced their excitement to see him leave, adding that they wished he had left earlier
Cristiano Ronaldo left Juventus in August despite having about 10 more months left on his deaf with the Turin-based outfit.
Despite winning two Serie A titles among other silverware, the 36-year-old was said to have destroyed three crucial dressing room values during his stay.
These values are said to be cherished and adored by senior members of the Old Lady squad as reported by Mirror UK quoting Italian outlet Tuttosport.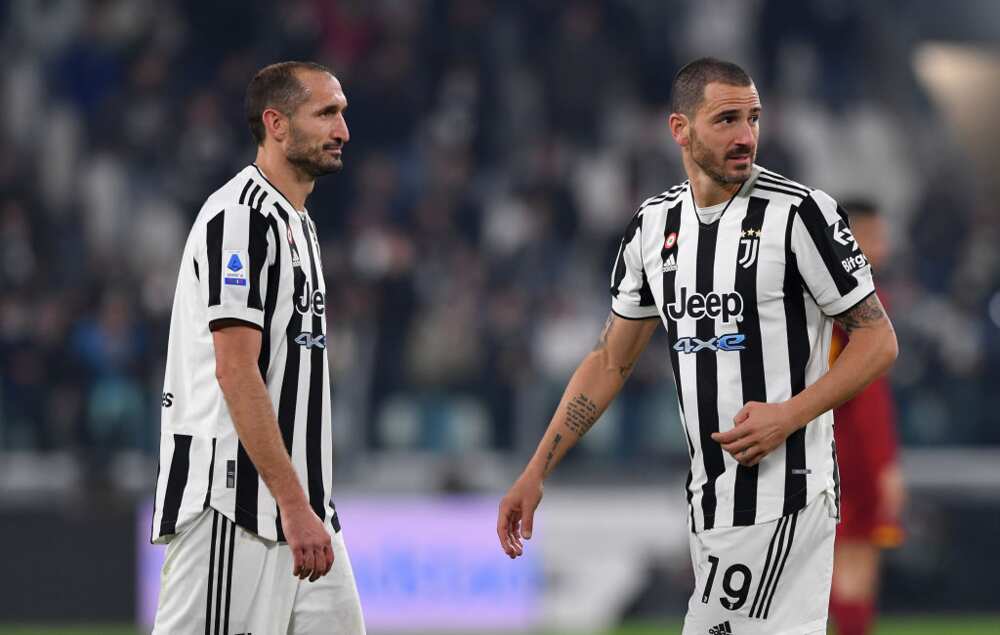 The five-time Ballon d'Or winner was said to have received preferential treatment from managers and high-ranking club officials.
Their "equality, unity and humility" values were also said to have been choked by the forward's presence in the dressing room.
Despite being one of the biggest clubs on planet and can boast of the biggest names in world football who all subscribed to the club's values, Ronaldo is reported to have operated differently.
And these almost crumbled the Turin-based side's unity as he was never part of the fold according to report.
Shortly after his departure, Giorgio Chiellini and Leonardo Bonucci seem delighted to see the Portuguese leave according to DAZN.
What Chiellini said after Ronaldo left Juve
"Ronaldo left on August 28, it would have been better for us if he had left earlier.
"It was not a difficult thing to digest, but it gives you a bit of a surprise and, in my opinion, we paid something in terms of points in the first matches.
"If he had left on August 1, we would have had time to prepare better and we would have come to the start of the championship a little more prepared."
What Bonucci said about Ronaldo
His sentiments were echoed by Bonucci, who told the Athletic:
"This was the thing, the idea that one player, even the best in the world, could guarantee Juventus victory.
"Cristiano's presence had a big influence on us. Just training with him gave us something extra but subconsciously players started to think his presence alone was enough to win games."
Meanwhile, Juve currently sit seventh on the log with 14 points after eight games so far this campaign.
Cristiano Ronaldo responds to critics
Legit.ng earlier reported that Cristiano Ronaldo will not be distracted by those criticising his defensive contributions to Manchester United ahead of their clash against Liverpool at Old Trafford.
The 36-year-old re-joined the Red Devils from Juventus about two months ago - over one decade after leaving them for Real Madrid in 2009.
He announced his return with a brace on his second debut for the club against Newcastle United on September, and has since then scored six goals in nine appearances across competitions.
Source: Legit