Revealed! Kylian Mbappe is a Nigerian through his father
- Kylian Mbappe has Nigerian roots through his father who was a refugee
- Real Madrid are close to signing the 18-year-old AS Monaco attacker
- Mbappe currently plays for France and is ineligible to play for Nigeria
AS Monaco striker Kylian Mbappe could have been turning out for the Super Eagles not France due to his Nigerian roots.
Legit.ng currently understand that the AS Monaco kid is set to join Real Madrid for a world record fee.
The striker took Europe by storm last season, scoring 26 goals in all competitions in his first full season at senior club level.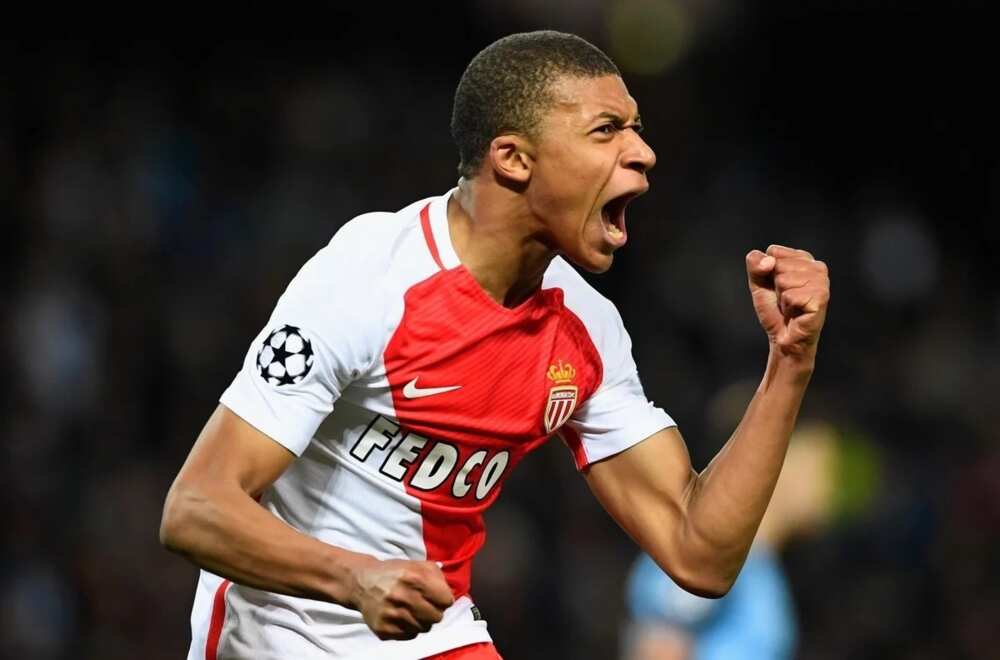 READ ALSO: Updated: Ronaldo Bale, Zidane feature in football's all-time most expensive XI
Legit.ng reports that the Frenchman has Nigerian roots through his father Wilfred Mbappe, who has Cameroonian and Nigerian roots.
Wilfred was once a refuge, who migrated to France for greener pastures, the Punch reports.
Like many Africans leaving for Europe, Wilfred married a Algerian-French lady Fayza, an ex-handball player to get his permanent stay.
Kylian was given a Yoruba middle name Adesanmi meaning "crown fits me" by Wilfred, who also adopted a son, Jirès Kembo Ekoko, a professional footballer of Congolese descent.
PAY ATTENTION: Get the latest sport news on Legit.ng sport app
Kylian has a younger brother who goes by the name Adeyemi Mbappe. Adeyemi is a Yoruba name meaning "the crown befits you."
Meanwhile you can watch Legit.ng video on Nigeria's strongest man;
Source: Legit.ng